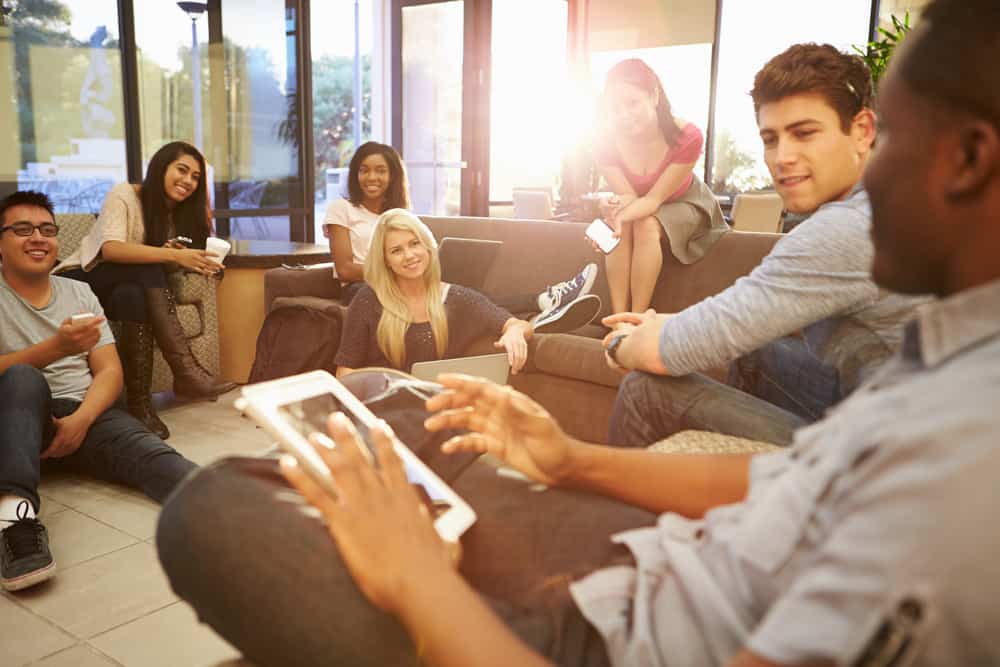 During its launch in 2015, Discord's main objective was to create a platform where groups of gamers and software developers could hang out and chat. As the platform grew, more people joined, and it's currently one of the most popular social media platforms.
Discord currently serves several purposes, including being a messaging and voice chat platform and an app where people with similar interests can form a group and communicate. These Discord communities are organized into spaces called servers.
If you're new to Discord, you may wonder how to encourage other users to join, stay and enjoy being members of your server.
There are tricks to utilize to ensure your server is active. One of them is to engage with other members through chats, videos, screen shares, and other server activities. People are likely to hang out on servers with lively conversations and discussions.
Another way is to create a trivia day or week where you ask specific questions on your server and encourage members to participate. Ensure the questions and topics are interesting so you can have engaging conversations on the server.
Read to the end to learn more ways to keep your Discord server alive.
Overview of Keeping a Discord Server Alive
If you joined Discord primarily to connect with friends and family, growing and keeping your server alive may not be a priority.
However, if you have a community-dedicated server, for example, for artists, gamers, music, or any other field, it's critical to keep your server alive and continuously attract new members.
Having an active server leads to a rise in popularity and, consequently, a high positive engagement rate from the members. It's also an excellent way to raise your server's profile and evolve into service or product promotions.
For example, if you have a music-dedicated server, keeping it active will encourage more members. After acquiring a specific number of members, you can encourage new artists to play their music and charge them for promotions.
An active channel is also how you stay abreast of all matters involving specific niche topics. For gaming-dedicated servers, being active and having more members is how you exchange information and ideas about a particular game.
You can also host group gaming sessions, challenges, and rewards. Keeping your Discord server alive creates a solid community with fully involved members.
Next, let's cover various ways to keep your Discord server alive.
Ways To Keep Your Discord Server Alive
There are several ways to keep your Discord server alive, as discussed below.
Method #1: Engage With Members
Leading conversations on your server is one of the best ways to keep your server alive. As an admin, it's essential to show members that you value their membership.
If you created a server for a specific niche, ensure you regularly share material relevant to the server. Remember, you are the administrator of the server. If you don't initiate conversations, your members won't participate.
Eventually, you can set up discussion topics by the day or week and ask other involved members to lead.
Method #2: Ask Questions
Asking questions is an excellent tactic to keep your server alive, especially if you're unsure about the community's engagement level.
If your server is relatively new, you can begin by asking members what areas and topics they like to discuss on the server.
You can also ask them to share topics they are interested in or set up a trivia where the member with the correct answers wins.
Asking members to discuss topics they are interested in is a great way to understand your following and refine your discussion topics, so they are relevant and exciting.
Regular trivia adds fun and challenge to the community and provides a fun bonding experience.
Method #3: Add Bots to Your Server
Running and managing a server with a growing membership can be tedious.
Adding a Discord bot can help you manage specific tasks like administration, assigning roles, server moderation, and welcoming and banning members who don't adhere to the server rules.
Bots are excellent customization tools so your server can stand out from the rest.
Fortunately, you can get various bots to add specific features to your server. Examples include music, memes, polls, scheduling, text-based role-playing bots, and many more.
Method #4: Host Events
No one likes to miss out on a fun event.
If you want to increase energy and activity on your server, especially if things are dull, an exciting event is the way to go.
There's no limit to what type of event to host. It can be game night, a question and answer event, finding an Easter egg during a live stream, or other events.
When hosting events on your Discord server, the most critical thing to consider is its relevance to the community and the level of excitement and engagement you wish to create.
Remember, complex challenges can intimidate some members who may be unwilling to participate in future events. Keep the events simple and fun.
Method #5: Add Your Server to Online Listings
To keep your server alive, you need members to join, and sometimes targeting Discord users alone may not work. This is where advertising your server on Discord server listings and other social media platforms comes in.
You can also suggest collaborations with websites and include information about activities like events, game nights, and more so you can pique the interest of new members.
Summary
The best way to keep your Discord server alive is to initiate conversations, encourage participation from other members, and host questions and answer sessions.
Hosting events relevant to the server's niche, for example, game nights, for a gaming-oriented server will also keep members engaged.
If you want to add more members, try advertising your server on other social media apps and collaborating with popular websites.