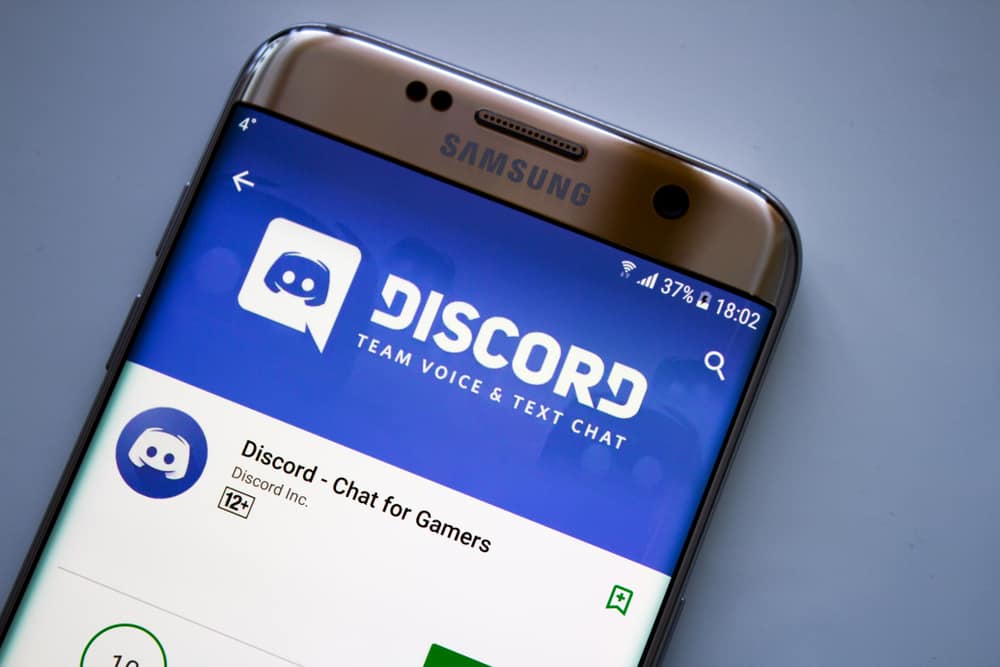 If you are a server owner on Discord, you can assign roles to people to help you manage your server and enhance user engagement.
So, naturally, it becomes difficult for server owners with many members on their servers to regulate various activities. In these circumstances, your best bet is to assign roles to let others manage your servers.
Speaking of roles, have you ever heard of reaction roles on Discord? Do you want to learn how to create them on Discord mobile? We can help you do all of that.
1. Open your mobile browser, go MEE6 bot website, and authorize it to become part of your server.
2. Enable the "Reaction Roles" plugin.
3. Under the "Message" section, type the message on which you want users to react for roles.
4. Specify the channel where you want to publish the message.
5. Under "Reactions and roles," select the emojis and the roles they will create when users react to them.
Let's dive in and learn more about reaction roles, their importance, and all the steps to create them on Discord Android or iOS apps.
What Are Reactions Roles?
Discord owners can assign different roles to specific people on their servers to help them regulate and manage various activities. Discord offers you to create plenty of roles, from admin and moderator to expert or other servers-specific custom roles revolving around the theme of your overall server.
Every role member can perform specific tasks on your servers based on the permissions given to them.
Reaction roles are such things that server members can assign themselves by reacting to a post, and automatically they will be assigned the roles associated with that reaction.
It allows users to show their interests to others in the community to enable others to find them or make up their minds before speaking to you. It also enables server owners to keep their channels organized. Furthermore, it increases engagement.
Steps-by-Step Guide To Add Reaction Roles on Discord Server on Mobile
Follow these steps to add reaction roles on your Discord server using Android or iOS apps.
Step #1: Set Up the Bot
Open your mobile browser (Safari or Chrome) and navigate to the Mee6 website to invite the bot to your server.
Now, you will need to log in. Therefore, enter your credentials to log in to invite the bot. 
Tap on the "Authorize" button to begin.
Next, select the server where you want the bot to work and hit the "Setup button."
A window will pop up, where you must select the server from the drop-down once again where you want this bot to do its magic and tap "Continue."
Select the permissions to allow the bot and press "Authorize."
Complete the captcha.
You will get an intimation that the bot is now active on your server. Then, tap the "Get started" button to play with it.
Good To Know
On Discord desktop, Carl Bot is a good option for you. Carl Bot lets you create 250 roles. Additionally, the bot also performs moderation tasks on your servers.
Step #2: Setting Up Reaction Roles
Now, on your browser on the MEE6 website, make sure to enable the "Reaction Roles" plugin by simply pressing the "Enable" button and selecting "Yes" from the popup.
Now, you must design the reaction role and set up where on which channel you want it to work. After enabling the plugin, you will see a few instructions related to the reaction role to create it.
Tap on the plus icon next to the "New reaction role" and select the channel from the list of drop-downs where you want your reaction role to appear.
Under the "Message" section, write down the message instructing users what reactions can create which specific roles for them. The message would be the one on which users would react and get their roles assigned.
Under "Reactions and roles," you can select any emoji and what role it will create when the users hit the desired emoji. This way, you can select multiple images and create roles these images can assign to the users.
After all, that, tap on the "Save" button to continue. Next, tap the "Publish" button to post the message to your channel.
Now, everyone will view the message on your above-selected channel. Anyone who reacts will be assigned the role associated with that reaction.
Allow "Read Messages" and "Add Reactions" permissions to @everyone.
Conclusion
You can create reaction roles on Discord mobile as conveniently as on the desktop client. All you need to do is get your hands on the MEE6 bot and follow our instructions to create roles and associate different reactions to these roles. Formulate a message that will be published to your desired channel.
When people react to that message with their desired emoji, they will be assigned the role specific to that emoji.
This way, you can create multiple roles to engage your users and enhance their server participation.