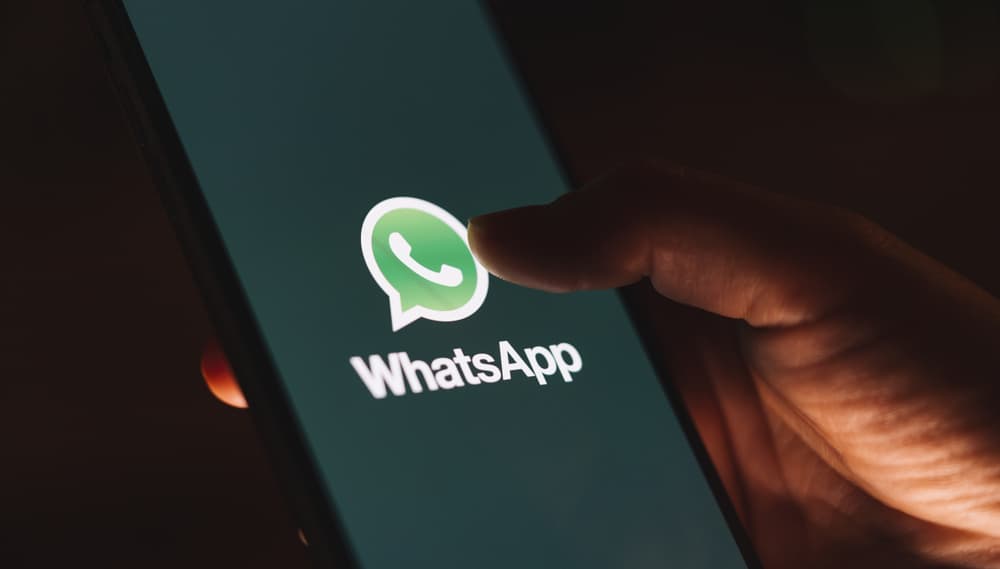 WhatsApp is one of the most downloaded social apps. Like any instant messenger, the app allows you to connect through videos, audio, and texts. You can also communicate through group video calls or the newly added feature, community.
Typically, most people install WhatsApp on the Play Store. However, some phones don't have Play Store pre-installed. In that case, the likely question is how to install WhatsApp without the Play Store app.
To Install WhatsApp without the Play Store:
1. Go to APKMirror's official website.
2. Search for "WhatsApp."
3. Select WhatsApp without "beta."
4. Download the file and open it on your device.
There are other ways to have WhatsApp on your device without the Play Store. Learn about them in this guide as we show you seamless ways to get WhatsApp on your device without the help of the Play Store.
What Is the Role of Play Store?
Google Play Store or Google Play was first released in 2008. It was initially referred to as Android Market before it changed to Google Play Store in 2012. Google Play is a digital app operated and developed by Google. Also, it is the official app store for devices using the Android operating system.
You may not have noticed, but Google Play mediates between your device and different apps. It is your device's heartbeat; without it, you may not access certain apps you need to make your device function well.
Usually, Google Play is installed by default on all Android devices. It gets updates often and requires permissions to operate as well. Some of its functions include giving access to your Google services, SMS, sensitive data, and all the information from Google apps.
Again, you can install many apps from Google Store as long as it's available. WhatsApp instant messenger is one of the most installed apps on Google Play. It allows you to communicate in real-time with people and use features like stickers, GIFs, emojis, and avatars to enjoy your conversation better.
Why Do People Use Phones Without Google Play Store?
Unfortunately, as valuable as Google Play is, some people don't have it on their phones. One of the reasons for this action might be to protect your data. Also, if you prefer an open-source operating system to have some autonomy over your apps, you may get rid of Play Store. 
In addition, manufacturers like Huawei designed devices that do not integrate Google Mobile services. In other cases, Google Play may stop working suddenly, making it impossible to do anything on it.
Unfortunately, there are some downsides to not having Google Play on your device. One of these is the inability to download apps conveniently from the Google Store. Does that mean you can't install any app? Absolutely no!
There are alternatives to not accessing Google Play on your device. If you want to install a popular app like WhatsApp without Google Play Store, keep reading to find out.
How To Install Whatsapp Without the Play Store?
You can do without Google Play Store. However, staying in touch with friends and family is essential. Since WhatsApp is a common instant messenger, people without Google Play seek to know how to install it. 
If you are trying to install WhatsApp without the Google Play Store for whatever reason, here's how:
Go to APKMirror.com on your mobile device.
Tap the Search Icon at the top.
Enter "WhatsApp Messenger."
Select the Latest WhatsApp version, using the date without the term "Beta" at the end.
Tap the Download icon (arrow facing down). 
Click on "See Available Downloads."
Click on Download Icon again.
Click on "Download APK".
Select the Download folder and hit "Download".
Head to the "Downloads" folder on your phone and click "Install" the downloaded file.
The best choice for getting WhatsApp on your device is APK Mirror because it's one of the most trusted third-party websites.
It is best to visit the official website of APK Mirror to download WhatsApp. Otherwise, you risk getting your phone infected with malware from fraudulent APK websites.
Another option to install WhatsApp on your device is downloading the APK Mirror app from the official site. This way, you can use it to access other applications besides WhatsApp.
Of course, other marketplaces allow you to install WhatsApp. For example, the Huawei App Store has proven reliable. Also, Amazon App Store is a platform you can trust to download WhatsApp safely. However, none of them allows the direct download and update of the WhatsApp application.
Conclusion
WhatsApp is a popular app among social media users. One reason is that connection is faster and better than most social apps. Usually, the best way to install it is through Google Play Store.
However, if you have any issues with your Play Store, there is an alternative, such as the APKMirror website, for you, as described in this guide.