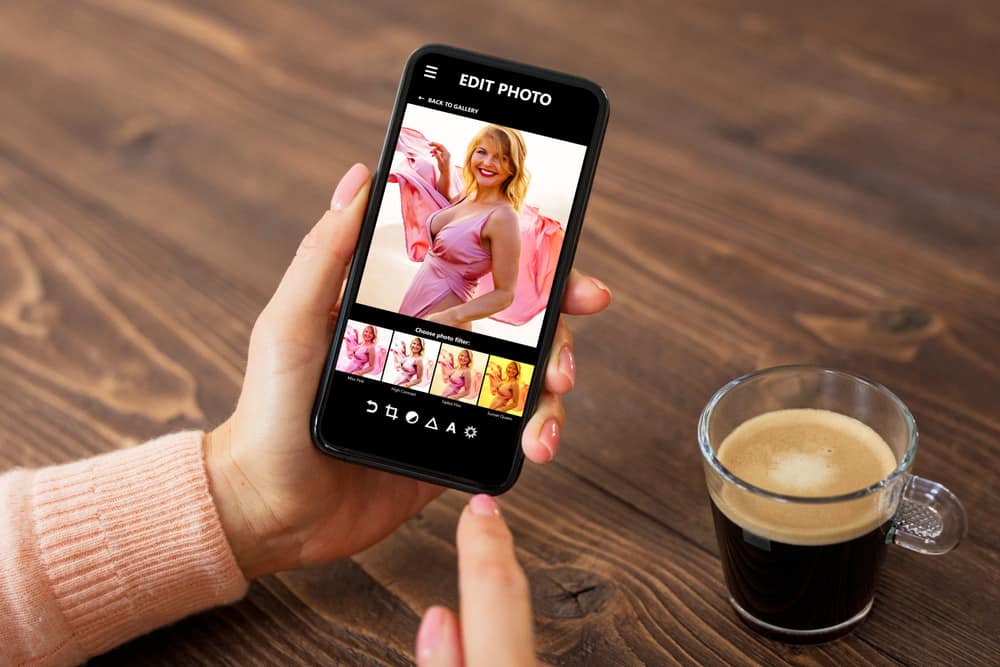 Are you struggling to provide your Instagram access to photos?
If your answer is yes, then let's figure out a way together to make the Instagram experience more amazing.
If you want your Instagram to allow access to your photos on Android, head over to the "Settings" app and hit the option "Apps." Now scroll down and select the "Instagram" option. Next, you only have to open the "Permission" section and ensure that the toggle in front of the photos is switched "on."
To better understand this process, we are here with a quick yet comprehensive guide that will help you enable Instagram to access photos. So, let's dive into the article and get to know all about it!
How To Allow Instagram To Access Photos
Many Instagram users report the application since they are unable to provide their Instagram with access to the gallery or camera roll.
But now you don't have to do that! Because we have prepared a quick guide for all of you.
From Instagram
Follow these steps:
Head over to your applications and find Play Store.
Now, search for "Instagram" in the search bar.
Once you find it, hit the "Install" button in front of it.
After the application is installed successfully, open it.
Now, if you already have an account, you can just enter the credentials.
If you don't have an account yet or have deleted one due to the inaccessibility of photos, you can create a new Instagram account by tapping on the "Create new account" option.
Tap on the Plus (+) icon at the bottom.
At this step, Instagram will ask you to access your photos.
Hit the "Allow" or "While using the app" option, and it will provide Instagram access to your camera roll.
From Settings
What if Instagram didn't give you the option to allow access to your photos?
Here's what you can do then:
Go to the Settings app on your phone.
Scroll down and tap on "Apps."
Tap on "Manage apps."
Here, you can see a lot of applications installed on your mobile.
Now, find and tap on "Instagram" among them.
Tap on "App permissions."
Here you can see two sections named "Allowed" and "Not Allowed." Check if the "Camera" or "Filed and media" is in the denied section.
Tap on "Camera."
Select the "Allow" or the "Allow only while using this app" option, and you are done!
When Does Instagram Ask For The Permission To Access Photos?
Primarily, Instagram shows a dialogue box for permission to those who have just started using Instagram.
When you download an application, you must have noticed that it asks for your permission before many steps.
Moreover, if your app is previously downloaded, but you have accidentally messed up some settings, you can still fix it.
Try clearing up the cache and data of the application. Now, log in again to your account and try adding pictures. A dialogue box will appear to ask for permission to access photos.
Final Words
Using Instagram is super fun and a perfect way to socialize virtually.
However, your socializing can be blocked if Instagram doesn't have access to your photos.
Since you can't really share your images and everyday activities on Instagram stories, posts, and reels, there's no fun using Instagram like that.
Therefore, we have come up with the easiest ways for you to allow Instagram access to your photos and camera roll.
Hopefully, the steps will help you out.
Frequently Asked Questions
How do I give Instagram access to the photos on my iPhone?
Simply head over to your iPhone's settings and now open the "Privacy" section. Scroll down and find "Photos." Now you can see a toggle under "Instagram." If the toggle is switched off, swipe it so Instagram can easily access the photos.
Why can't I allow my Instagram to access photos?
If you can't access photos, then it means that you have already messed up with a few settings. Another reason can be that you denied it when Instagram first asked you for access permission. If that's the case, then the access request must be in the denied section of Instagram settings, and you'll need to change it manually.