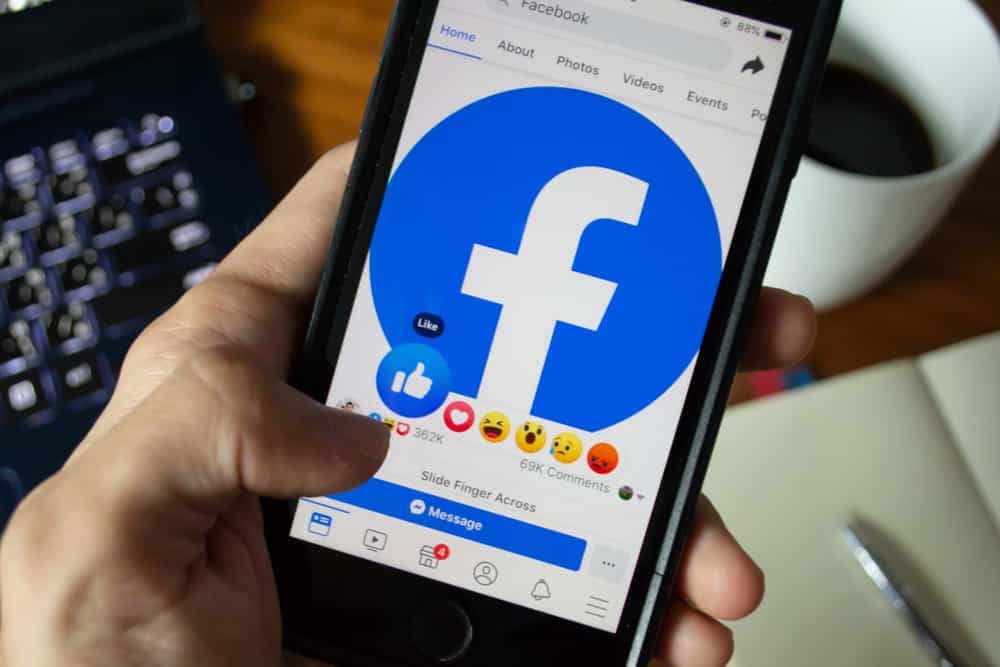 Facebook is excellent at bringing people together.
Whether it's your family members or old friends, you can easily meet and interact on Facebook.
When someone posts something on their timeline or as a Facebook story, you can react to it to appreciate them.
But what happens when you react to something by mistake? Can you remove the reaction, and how? Will the person know?
Facebook allows you to remove a reaction on a post or comment by locating it and clicking on the reaction. If you reacted to a Facebook story, click on your Facebook profile on your desktop, select "Settings & privacy," click on "Activity log," and then click on "Stories activity." All the stories that you've reacted to will get displayed. Click the three dots on the right and tap the "Remove reaction" button.
We will cover what Facebook reactions are, how to remove reactions on a Facebook post and story, and what happens when you remove a Facebook reaction. Afterward, we will discuss frequently asked questions about Facebook reactions. Buckle up, and let's get started!
What are Reactions on Facebook?
When you want to appreciate someone's posts on a Facebook story, you can leave a comment or directly message them.
However, comments will likely spark a conversation, or you may not have the words to comment on the post or story. In that case, you don't have to struggle.
Facebook offers a set of emojis that you can click next to the post or story to represent the comment you would have made. The reactions include: like, love, angry, sad, wow, haha, and care.
So, if you want to show love to someone, post, or comment, click the love emoji.
What happens when you react with an emoji like love and realize it was a mistake that should be corrected?
Note that once you react to someone's post, comments, or Facebook story, they will immediately get notified about your activity. Nonetheless, there is a way of removing the interaction.
How To Remove a Reaction on Facebook
Reacting with a wrong emoji can send the wrong message and, if not corrected, can cause unnecessary drama.
To avoid that, knowing how to remove a reaction easily gives you an upper hand.
Here's how to achieve that.
Removing Reactions on Facebook Posts and Comments
Removing reactions to comments or posts is the easiest.
All it takes is to locate the exact post or comment you reacted to. Once you do, click on the emoji you reacted with, and it will automatically get deleted once you click on it.
The process works the same on mobile and desktop. If you remember where you reacted, you can effortlessly delete your reaction.
Removing Reactions on Facebook Story
If you viewed someone's Facebook story and reacted to it, the process is slightly different in removing the reactions compared to posts or comments.
Follow these steps:
Open Facebook on your favorite browser.
Click on your Facebook profile picture at the top.
Click on the "Settings & privacy" option.
Click on the "Activity log" option.
Locate the "Stories activity" option at the right and click on it.
All the Facebook stories you've reacted to will appear in the next window.
Locate the one containing the reaction that you want to remove.
Click the three dots on the right.
Click the "Remove reaction" button.
Your reaction will automatically get removed. You can optionally return to the Facebook story and react with the correct emoji.
What Happens After Removing a Reaction?
Unlike when reacting on Facebook, removing a reaction doesn't trigger any notification.
This means that the person won't know that you deleted your reaction.
However, it's good to note that when you reacted on Facebook, if the person checked the list of those who reacted, they could find you.
Thus, if they check later and don't find your name, they can conclude that you removed your reaction.
Conclusion
Facebook reactions are part of Facebook's effort to make your user experience better.
If you mistakenly react to a Facebook story, comment, or post, you have room to undo the reaction using the steps presented in this guide.
I believe you can now comfortably remove a reaction on Facebook.
Frequently Asked Questions
Can someone know that I reacted to their post on Facebook?
Yes, they can. Facebook sends a notification when someone reacts to your Facebook post, comment, or story. Besides, you can view the entire list of the people that have reacted on Facebook.
How can I remove a reaction to a Facebook post?
Open your Facebook account and locate the post containing the reaction. Once you do, click on the reaction, and it will automatically get removed and disappear.