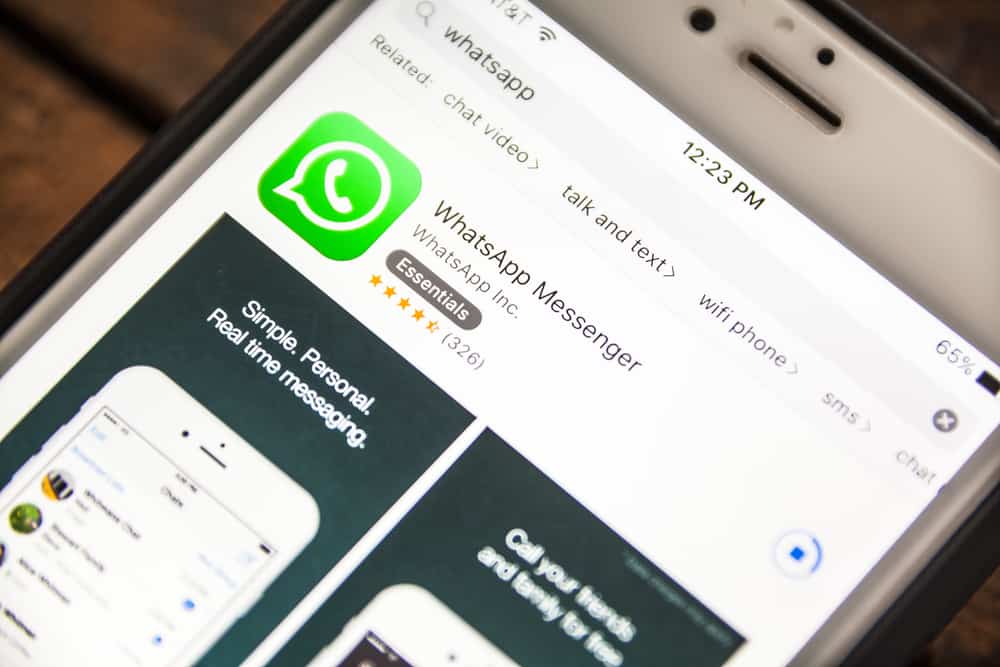 WhatsApp requires you to add your phone number to register for an account, and the number you add will be verified through a verification code sent by SMS.
Suppose you don't want to use your real number or associate your WhatsApp with your country code; you can opt for another country like the UK.
Once you manage to get a UK number, add it to your WhatsApp and verify the number to start using WhatsApp.
To get a UK number, you must search for a UK number provider online or download an app like Numero that lets you create an account, select your preferred UK number, and pay a small amount to activate your UK number. You can then change your WhatsApp number and add the new UK number. That way, you can receive the code on your Numero account to verify your WhatsApp. The UK number can be used for making calls.
We will understand why securing a UK number for WhatsApp is essential. Next, we will discuss different ways to get a UK WhatsApp number and what it takes to get a UK number.
Why Use UK Number for WhatsApp?
WhatsApp is more than a regular messaging application. You can use WhatsApp for your business using the WhatsApp Business application. Moreover, having a UK number is an added advantage when you want to communicate with people and appear in the UK. Some clients may discriminate against you based on your location.
In such a case, having a UK number will save the day and eliminate discrimination, paving room for you to interact with all your potential clients. Moreover, having a UK number is a good way of protecting your real number from getting banned or scammed.
Still, you could want to prank your friends into thinking you are someone in the UK, and you are texting them to create friendship. That way, they won't know you are using the UK number to prank them.
Moreover, you don't need to be a UK citizen or have a UK Sim Card to acquire a UK number. To reach your international customers, consider getting a UK number for your WhatsApp.
How To Get UK Number for WhatsApp
The number you will get for your WhatsApp is a virtual UK number, and you won't get any SIM card. Therefore, to get a UK number, you must rely on a provider online or an application that offers the same service.
For this case, we will focus on the Numero app. However, many other providers offer the same services, such as Dingtone, YourBusinessNumber, TollFreeForwarding, etc. The steps we will present are similar to the other providers.
Open your Play Store or Apple Store and download the Numero application.
Once installed, open the Numero application.
Sign in to the application using your real phone number.
Once signed in, tap on "Phone numbers," tap the "United Kingdom" option, and select which area code in the UK to use.
Once you have the number, pay around 4 Euros to purchase the premium UK number.
Once you've paid, the UK number will be available for your account, and you can use it for WhatsApp.
Open your WhatsApp on your phone.
Tap the more icon (vertical ellipsis) at the top of the main window.
Tap on the option for "Settings."
Open the "Account" section and tap on the "Change Number" option. Tap "Next" if necessary.
Enter your current WhatsApp number and the new UK number in the respective fields and tap "Next."
Tap the "Done" button, and WhatsApp will send a verification code to the UK number.
On your Numero account, find the WhatsApp code shared via SMS.
Enter the code on WhatsApp to confirm the change of WhatsApp number.
That's it! You now have a UK number associated with your WhatsApp account. Whether you want to create a new WhatsApp account or change the phone number for your existing account, you can achieve that using the steps we've presented above.
Again, we've used the Numero app to get the premium UK number, but you don't have to stick with it. Search other providers and use the one you are comfortable with.
Conclusion
Getting a UK number to use for WhatsApp is not a difficult task. We've seen the steps to follow to get the UK number and verify it on WhatsApp. With the steps presented, you should easily follow along and get a UK number for WhatsApp.
Frequently Asked Question
Is it safe to use a UK number for WhatsApp?
If you are not a UK citizen, you can still get a UK number and safely associate it with your WhatsApp number.
How can I get a UK number?
There are different providers online that help in getting virtual UK numbers. Conduct an online search to find a suitable provider for your case.