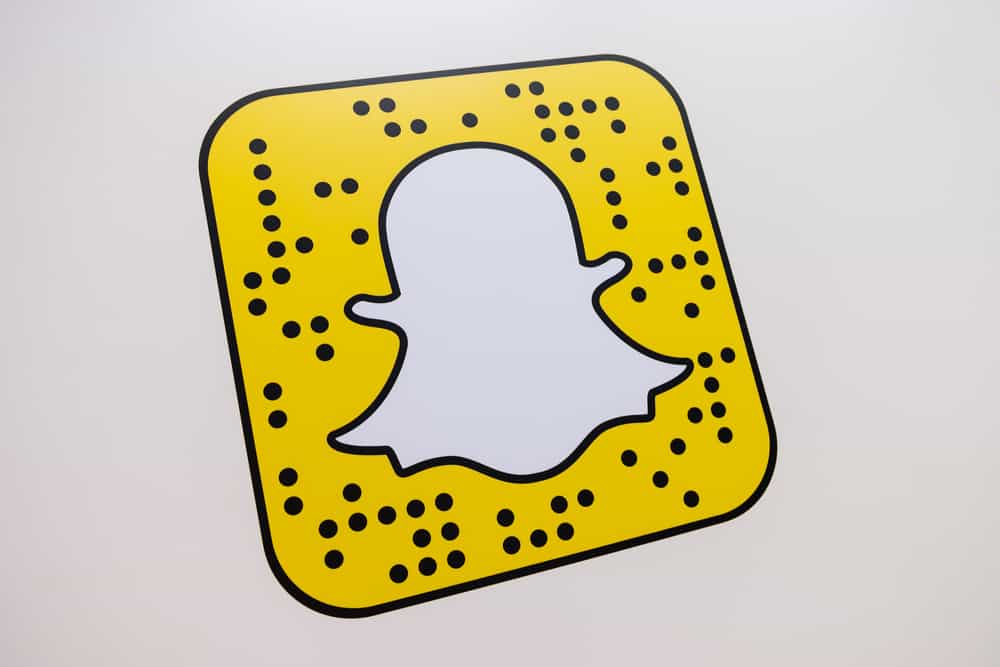 Once you're a verified Snapchat user, you'll see a Subscribe button next to your username.
But how will you become a verified user? You must update your Snapchat following, but does this mean you are verified on Snapchat?
Many businesses, influencers, and everyday people want to build a Snapchat following. You might also be looking into ways of getting Snapchat subscribers.
One way to assess your following is to look at your subscription count. However, the building of a subscriber base requires the use of a subscribe button.
The issue lies in the fact that not everyone knows how to add a subscribe button to Snapchat. It is especially true for new users of the social media app who haven't explored its full range of features beyond texting friends.
This article will discuss everything you need to know about Snapchat subscribers and how to get them.
Getting Subscribers on Snapchat
A great way to build your Snapchat following is by enabling the Subscribe button on your account.
To use Snapchat's subscriber service, you should meet the following requirements:
When creating a public account, you need to set up all privacy options, such as "Reach me" and "Alerts for Everybody."
You should have at least 1000 Snapchat contacts.
You need to keep your Snap profile active for at least two months.
You should have one unidirectional friend. You and your friend have to accept each other's request.
You can continue setting up your account's Subscribers upon meeting the following metrics. Here's how to switch your Snapchat account into a subscription.
Method #1: Making Your Snapchat Profile Public
You can get the Snapchat Subscribe Button by publicizing your profile.
Follow these steps to change your account settings from private to public:
Go to your Snapchat profile and tap the cogwheel in the top right corner. 
You'll notice the "Privacy Control" section. Here you will find three options; "Contact Me," "View My Story," and "See My Location."
These options have a default selection of the "Friends" option. Change them to "Everyone."
Now return to your account page. Scroll down to the "Spotlight & Snap Map" section.
Tap on "Create Public Profile" after tapping the three dashes near the Spotlight feature.
Requirements for the Public Profile
Keep in mind that creating a Public Profile has specific requirements.
Let's take a look at them:
Your age should be at least 18.
You need to keep your Snapchat account active for at least 24 hours.
You need to follow the Community Guidelines stated by Snapchat.
You need to have one friend who is also a friend of yours.
Method #2: Getting a Snapchat Creator Account
Not everyone gets a subscribe button just by making their Snapchat account public. In such a case, you can move to the option of creating a Snapchat Creator profile.
To be eligible for a Snapchat Creator account, which provides a few perks, you need to meet these requirements:
You need to have 100 subscribers at a minimum.
Your Snap profile should remain active for at least a week.
You need to have a bi-directional friend, one at a minimum.
Moreover, besides these requirements, you must provide original, engaging, and creative content, such as creating your own Snapchat filters and sharing snaps with your audience.
It will not just assist you in becoming a Snapchat Content Creator but also in obtaining the Subscribe button.
By default, all profiles are elevated to Creator Profiles. Once you satisfy these requirements, you may start sharing engaging content. Snapchat will eventually mark your profile as a creator profile.
Verification of Snap Stars and creator accounts is also possible. On their Snapchat profiles, verified Creator Accounts get a special star icon. The verification involves a separate process with its rules and requirements.
Conclusion
Once you have the subscribe button on your Snapchat account, it's all about building your following.
An ideal approach is to create quality content that engages and entertains your followers.
If you are passionate about your work, people will acknowledge your efforts and more likely subscribe to you.
You may begin by changing your private account to a public profile and enabling the Subscribe button, or you may also create a Snapchat Creator Profile as described above.
We hope that this guide on getting Snapchat subscribers is helpful to you!
Frequently Asked Questions
How to verify the Snapchat Account?
According to Snapchat's Guidelines, if you want to verify your Snapchat account, you will require at least 50,000 views on your story. Yet, it's unknown how often you'll need these views or if you'll need them for every story.
How can I get Snapchat's Creator features?
You must make your account public, be an active poster to Stories and Spotlight, and have developed a following to be eligible for a Creator Account. Snapchat upgrades the accounts to creator accounts regularly, and it does not approve them immediately if they comply with the requirements.
What does the term "<5k subscribers" imply on Snapchat?
The term "<5k subscribers" implies you do not have 5,000 Snapchat followers. Snapchat enabled this option in November 2020 to make the subscription count visible. Therefore, this term informs you that you have fewer than 5,000 subscribers and asks if you need to disclose this information.
What's the purpose of having a Snapchat Creator Account?
You'll need a Snapchat Creator Account if you're serious about growing your Snapchat following. Like the Public Profiles, Creator Accounts have the Subscribe button, and their content is available in the Discovery stream.
However, Creator Accounts have access to more features like account manager responsibilities, insights, and other resources that may assist you in engaging with a larger audience.
To be eligible for a Creator Account, your Public Profile needs to have at least 100 subscribers.