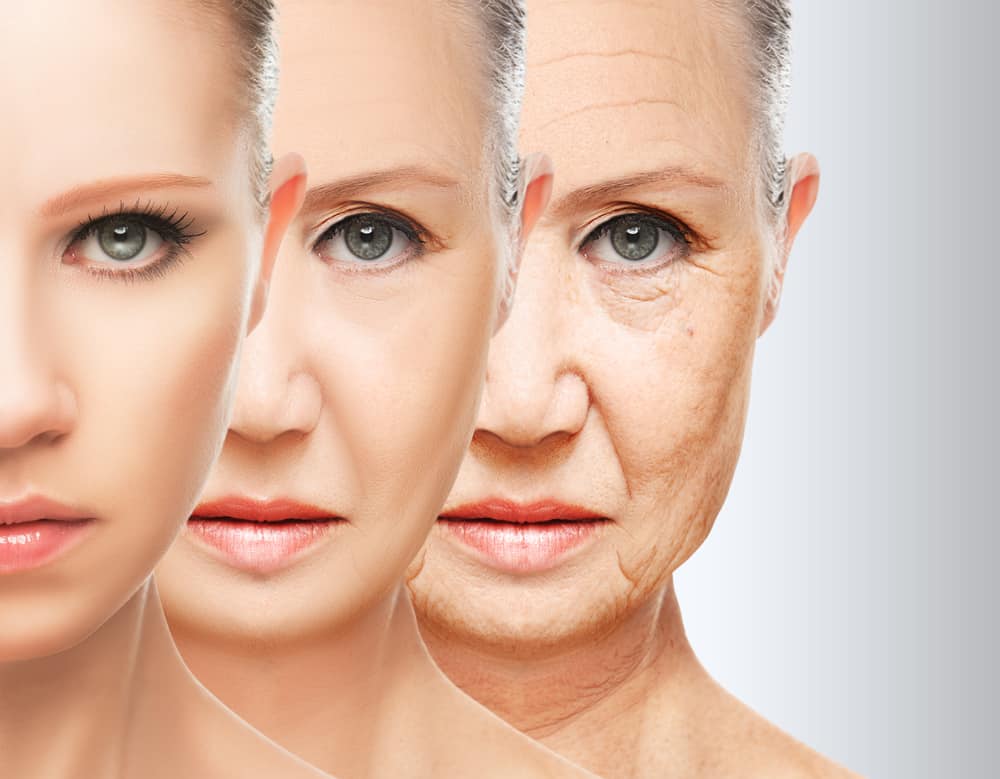 Making memories with friends is a perfect thing to do if you're in your teens and twenties. Hanging out with friends, taking funny selfies, and capturing hilarious moments is the best way to make those memories last. It's always pleasant to look back at those beautiful times and share them with others. Nowadays, aging filters on TikTok are a fun way to make selfies look more hilarious. Try it with your friends and family members.
The ideal way is to find them in the effects gallery of TikTok by the '2078' effect. It is a popular filter, and some people also use the yellow smiley face to recognize it. You can find it in the trending portion of the effect gallery too.
In this article, we will help with how to use the 'Aging filter' and discuss what is so crazy about it. Furthermore, we will talk about the trending age filter challenge.
What Is The Aging Filter?
Selfies are always a great way to capture a moment. They're quick and easy and always turn out well. But sometimes, you get bored and need something different. Something that makes your selfies interesting so you can sit back and laugh over them when you are with your friends.
Using an aging filter gives your selfies a pretty funky look. It also helps disguise your present face vs. how you would look once you get old. Typically the filter focuses on how you would look in 2078, 56 years from now on.
An aging filter is a feature on TikTok that makes you look older than your age. People are so crazy about knowing how they will look when they are old. So, this filter allows them to get what they want. It is an amusing way to experiment with what you might look like when you get older. It's not a perfect representation, but it's still a lot of fun to use!
To take a selfie with an aging filter, find a filter and apply it to your photo.
How To Use The Aging Filter On TikTok?
The process is straightforward; even kids can use it. All you have to do is to follow the steps written below in order to use the 2078 Effect/Aging filter of TikTok.
Open the TikTok app and go to the home screen.
Tap on the "plus" icon in the center of the screen.
Go to the "Effects" gallery.
Search and select the "2078 Effect" filter from the list of filters.
Take your selfie and enjoy your new look!
What Is The Age Challenge?
The "Age challenge" trend on TikTok has sparked a lot of discussions online. People use the 2078 aging filter to see how aging will affect them, and the results are pretty interesting.
Many people are actually surprised to see the change in their facial features after using the aging filter. Some people look barely aged, while others look significantly older. This challenge on TikTok is a great way to get people thinking about aging and the effects it can have on their appearances.
So far, the "age challenge" trend has been pretty popular on TikTok. The hashtag #agechallenge has been used over 1.9 billion times, and it doesn't seem to be slowing down anytime soon. This trend gives people a new perspective on aging, and it's definitely something worth paying attention to.
By no means the aging filter is intended to make you feel sad with wrinkles on your face. It is completely an AI-based technology, and you should take it lightly. It is advised not to make fun of someone by their looks, so avoid doing that.
Is There Any Benefit Of Using The Age Filter?
There is no particular answer to this, but people these days are just tired and tense. There is no harm if they find some relief using funky filters and laugh out with their friends. Even when I used the filter, my friends looked at it and told me I looked so handsome and my grandsons would be so lucky to have such a handsome person as their grandparent.
People use age filters to compare themselves with their parents and see how they would look in 2078. The whole process is so much fun. We definitely recommend you try it out with your friends.
Conclusion
The 2078 effect is a popular and easy-to-find filter on TikTok. Just search for it in your TikTok effects gallery and try it out. You can also use these pictures and frame them, so once you get old, you can compare them with your AI-generated versions. Enjoy getting old within seconds!
Frequently Asked Questions
Can You Use Snapchat Filters On TikTok?
No, there is no way you can use the Snapchat filters on TikTok. Both applications are separate and owned by different companies. They have no coordination between them. Some people use third-party apps to use Snapchat filters on TikTok, but it is unsafe.