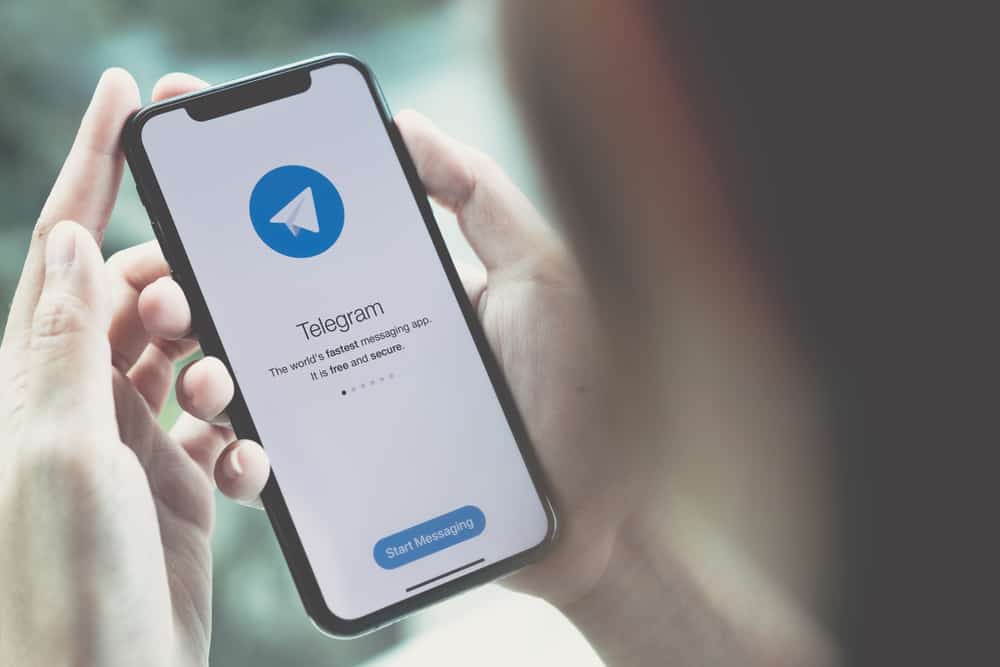 Telegram is a secure and loved messaging platform. On Telegram, you can chat with people via direct messages or create groups where different people can join to discuss various topics.
When you have multiple chats, it's a common worry for users about losing their chats.
So, does Telegram offer a backup option? Can you back up Telegram chat on iPhone?
This guide will help answer the questions.
Telegram has cloud storage for all the chats. Your chats are automatically saved on the cloud and can't get lost unless you delete them, another person deletes them, or you decide to delete your Telegram account. So, whether you want to reinstall Telegram, change your iPhone, or uninstall your application, your Telegram chat will remain, and you can access them the next time you log in to your account.
We will begin by understanding whether it's possible to back up Telegram data on the mobile application. Next, we will discuss how to back up Telegram chat on iPhone, then offer a better approach to exporting Telegram chats using the Telegram desktop. Stick around!
Can You Backup Telegram Chat on Mobile?
Telegram is a cloud platform. That means all your chats, when using Telegram, are automatically saved and synced on the cloud storage. Thus, even when you've logged into different devices for the same Telegram account, you will get real-time chats and synchronization.
Again, your Telegram chats don't get deleted or lost unless you delete the chat, the receiver deletes them, or when you delete your Telegram account. Besides, Telegram doesn't have a feature for creating a backup like in the case of WhatsApp.
When you want to uninstall your Telegram application, log out from your account, or reinstall it. Don't worry about creating any backup, as the chats are available in the cloud, and you will access them when you log in to your account on the same or different Telegram account.
If you open the Telegram mobile version, no feature lets you back up your data. Telegram only offers the option for exporting chats using the desktop version.
How To Backup Telegram Chat on iPhone
iPhone users enjoy using iCloud or iTunes to create a backup for data from various applications. While most applications offer an iCloud backup option, Telegram has none.
The uniqueness of Telegram comes in because it is a cloud platform, where all the data is available in cloud storage and not locally on the device.
This cloud storage makes it possible to have the same Telegram account logged into different devices and all chats synchronized in real-time. Thanks to this cloud feature, you don't need to create any Telegram backup on your iPhone.
You can quickly access your Telegram chats from any device you are logged in to. So, even when you delete the Telegram desktop app or log out, your chats will reappear when you log in from another device.
How To Export Telegram Chats
When you want to store your Telegram chats, you can use the Telegram desktop option. Accessing Telegram chats on your desktop allows users to export them in JSON or HTML.
Follow the steps below on your Telegram desktop.
Open the Telegram desktop app.
Login to your Telegram account.
Click on the horizontal bars at the top.
Click on the option for "Settings" from the context menu.
Find the option for "Advanced" and click on it.
Under the "Data and storage" section, scroll to the bottom and click "Export Telegram data".
Select the format you wish to use for exporting the chats, then click the "Export" button.
Your Telegram data is now exported, and you can view it whenever possible.
Besides, you can open an individual chat and export its data instead of all your Telegram chats.
So, even though there is no option to back up Telegram on mobile devices, exporting your chats is a good alternative.
Conclusion
Telegram is a cloud platform, meaning users don't have to worry about creating any backup as their data is stored on the cloud.
That said, Telegram doesn't offer any feature to create a backup on the mobile version.
However, you can export your chats using the Telegram desktop option, and this post has detailed the steps you should follow.
Frequently Asked Questions
Can you back up Telegram data?
The Telegram app doesn't offer a backup feature. However, when using Telegram on your desktop, you can export your Telegram chats in different formats.
Is Telegram cross-platform?
Yes, it is. Telegram supports desktop, mobile, and browser access. Besides, you can use it with almost all devices, and the best part is that its cloud storage ensures you can be logged in on different devices at a go, and your data will be synchronized.