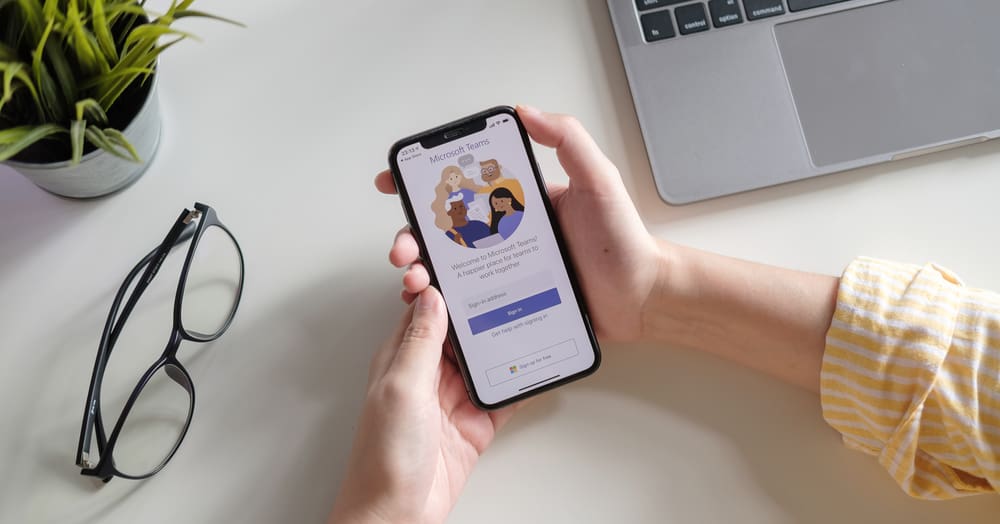 Microsoft Teams is a new chat-based workspace within Office 365 that offers an entirely new experience for users. It is designed to bring together people, content, and conversations, including the tools teams need for easy collaboration so they can achieve more.
But who owns Microsoft Teams?
Microsoft owns Microsoft Teams and developed it as a proprietary business communication platform. It is part of the Microsoft 365 product line. Microsoft Teams replaced other Microsoft-controlled collaboration and messaging platforms like Microsoft Classroom and Skype.
Microsoft Teams, and other software, such as Google Meet and Zoom, gained lots of interest during the pandemic. As a result, many meetings were forced to move to a virtual environment. As of 2022, the platform has up to 270 million monthly users.
We will cover what you need to know about Microsoft Teams, its numerous features, and how the platform generates revenue.
What Platform is Microsoft Teams?
Microsoft Teams is a hub for teamwork in Microsoft 365. This unique service enables video and audio calling, instant messaging, mobile experiences, rich online meetings, and comprehensive web conferencing capabilities.
In addition, Teams offers data and file collaboration and integrates efficiently with partner applications.
Features of Microsoft Teams
The following are the features of Microsoft Teams.
Teams
Teams allow groups, teams, or communities to join via a specific invitation or URL sent by a team owner or administrator.
For example, teachers and admins can set up Teams for education for professional learning communities, staff members, etc.
Messaging
Team members can set up channels, which are topics of conversation that allow team members to communicate without using group SMS or email. In addition, users can reply to posts with personalized memes, images, and GIFs.
Users can also send private messages directly to one another instead of a group of individuals. In addition, some connectors – i.e., third-party services such as Bing News, MailChimp, Facebook Pages, etc. – can submit information to channels.
Calling
Calling is another unique feature that supports video conferencing within the client software, voice-over IP, and instant messaging.
Microsoft Teams also support public switched telephone network conferencing that allows users to call phone numbers from the clients.
Threads
Threads are made of a series of messages. Users can reply to a message by selecting the 'Reply' option rather than creating a new thread or conversation.
Threads may be very long as colleagues exchange messages, chatting back and forth. Users can also schedule video and voice meetings within threads.
Education
Teachers can provide feedback, distribute, and grade student assignments submitted via Microsoft Teams using the Assignments tab. This tab is available to subscribers of Office 365 for Education.
Teachers can also assign quizzes to students via integration with Microsoft Office Forms.
Feeds
The activity feed summarizes messages, mentions, replies, and other activities within several team channels.
It can be filtered by unread mentions, messages, and other categories, including the user's activity.
Meeting
Meetings can be set up ad-hoc or scheduled, and users visiting the channel can see when a meeting is in progress.
This platform also has a plugin for Microsoft Outlook that admins can use to invite others to a Teams meeting.
How Does Microsoft Teams Make Money?
The conventional model for revenue generation for Microsoft originates from one-off costs for licensing OEM (Original Equipment Manufacturer) products such as Office and Windows software. But this has since shifted to recurring subscriptions.
Since it is now on a subscription basis, Microsoft makes money from organizations that pay to utilize the Teams application.
Is Microsoft Teams Available for Free?
Microsoft Teams has a freemium version and is also part of the Microsoft 365 suite of apps. This lucrative software helps small businesses grow by providing features such as instant messaging, video calling, and enough file storage space to connect all users.
However, the freemium version of Microsoft Teams is severely limited in terms of functionality and features. For instance, the freemium version has no integral features like call and meeting recording. It also lacks all the features associated with Office 365.
Microsoft hopes that users of the platform will fall in love with its free version and upgrade to pocket-friendly packages with more advanced enterprise features.
The paid version of Microsoft Teams comes with all Office 365 features and ample storage space. It also has other vital options such as unlimited user limits, meeting and call recordings, etc.
The enterprise software sector is known for its excellent use of the freemium/upgrade model. This model is fully established and used successfully to garner users worldwide.
Conclusion
Microsoft Teams is the brainchild of Microsoft, the tech giant, and is giving other messaging apps a run for their money.
This unified communications platform combines video meetings, persistent workplace chat, application integration, and file storage, including file collaborations.