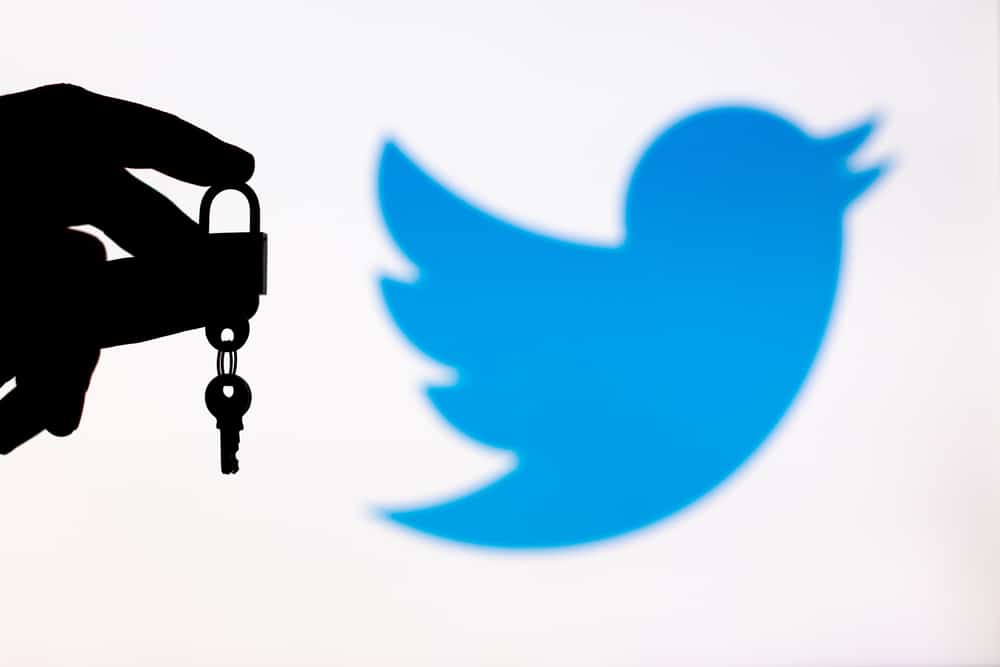 Twitter is a social platform that allows all users to view your short messages called "tweets." You can make these tweets public or private by locking your account. Public tweets are visible to everyone on Twitter, while private tweets are only visible to the account's followers. So you must be wondering why some users have the lock icon on Twitter.
On Twitter, the lock means that an account is private. When an account is private, this means:
1. Only your current followers can see your tweets on a locked account.
2. Users can only request to follow such an account while you have to approve it via the manual process.
3. Followers cannot retweet a tweet you share on a locked account, while others can only view and mark your tweet as a favorite.
4. Locked account tweets are not visible for public search or on search engines like google.
5. When you lock your account, users you mention won't get to see that you did, except for the ones who follow your account.
A private account on Twitter is a user who has not chosen to make the account public. Suppose a lock icon shows next to a user's username on the profile page or Tweets. That user's Tweets protection is on; you cannot retweet such an account's tweet. Only you can retweet and quote your tweets if you enable tweet protection.
This article explains what the lock means on Twitter. Also, you will learn how to enable the lock feature on your Twitter account.
Step-by-Step Guide on How To Use the Lock Feature on Twitter
When you register a new Twitter account, the platform makes your profile public by default. Any of Twitter's 288 million active users may see your tweets. This idea might be challenging if you want to use the account for personal purposes. Having so many eyes on what you tweet may not be for you if you only intend to chat with your peeps.
In such a scenario, having the lock feature on might be the best way to keep you private. Suppose you plan to use the Twitter account for business or if it happens to be a company one. Locking such an account is not advisable since you won't be open to the public's search algorithm.
You can choose to lock a single tweet with the lock icon or the entire Twitter account. Regardless, any user with the lock icon wants to limit what is shared with the public.
So when you see a locked account, it means the user has changed the account's Privacy. The section below explains the steps to lock your account on Twitter on PC and mobiles.
Method #1: Locking Your Twitter on a PC
When you want to lock your public Twitter account, the first step is to access the specific account. You can do this on your PC or with the Twitter app on your mobile device. Suppose you plan to do this with your PC. In that case, visit Twitter via browser.
Here's how to lock your Twitter account on your PC:
Open your web browser, go to Twitter, and log in if needed.
At the homepage, click the More button (A circle embedded on three horizontal lines).
Click on the Settings and Support button from the list of options to get a drop-down list.
Select the Settings and privacy option with the settings icon from the drop-down list.
On your account menu page, click on Account Information and let the data load up.
Locate Protected Tweets and click on it; finally, check the protect your tweets box.
After performing all these steps, your tweet will be locked, and you must select who can interact with it. This method is ideal only for the web page and locking your account on your PC.
Method #2: Locking Your Twitter From Your Mobile Device
Accessing your account settings on a mobile device slightly differs from how you do it on a PC. If you want to do it on your mobile device, locate and tap on the Twitter app. The app has a blue background and a white bird logo.
Here's how to lock your Twitter on your mobile device:
Open the Twitter app and log in if required.
On the app's homepage, check the upper left corner for your profile avatar and tap on it.
On the list of sidebar options, locate and tap on Settings and Support and then Settings and Privacy.
From the list of options that pop up, click Privacy and Safety.
After that, click on the Audience and Tagging option at the top of the page.
Finally, toggle on the Protect your Tweets button.
You have easily locked your Twitter using your mobile app with the following steps. You can repeat this process if you wish to unlock it. You can also use this mobile app steps on your PC to lock your account.
Conclusion
The lock function on Twitter indicates that the tweet or account is private. As we stated in the article, enabling this feature is simple. After activating it, go to your profile page to ensure that your tweets are secure. A tiny padlock should appear next to your Twitter username.