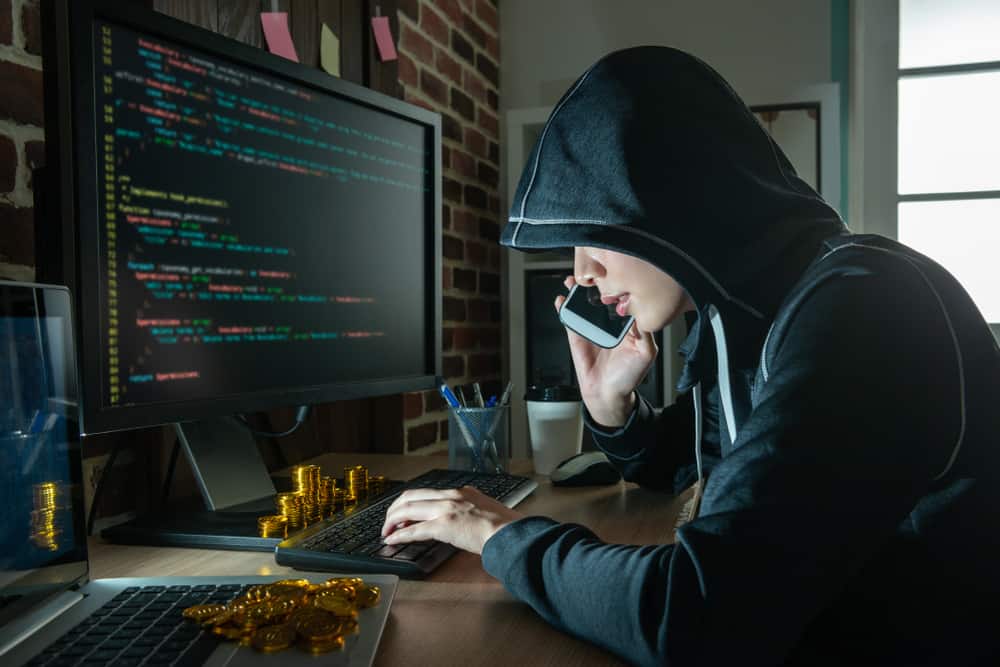 Facebook is the most popular social media platform, with over 2.9 billion monthly active users. It's a great social network where you can interact with family and friends, read local and global news, and enjoy exciting content.
Unfortunately, the platform also leads in cases of sextortion and blackmail. A blackmailer will study your profile to know what you like, interact with, and your relationship with your Facebook friends. They will send you a friend request and bombard you with lovely messages.
As soon as you trust them enough, they'll persuade you to send private messages, images, or videos. They'll then use the intimate content to blackmail you into sending them money.
So how do you stop someone from blackmailing you on Facebook?
There are various ways to stop a perpetrator from blackmailing you:
1. Reporting the perpetrator to Facebook.
2. Report the cybercrime to local police.
3. Update your account privacy settings and block the blackmailer.
4. Report the matter to the Internet Crime Complaint Center (IC3).
We compiled this article to guide you on how to stop someone from blackmailing you on Facebook.
How To Stop Someone From Blackmailing You on Facebook
Method #1: Reporting the Perpetrator to Facebook
If someone threatens to share private information with your friends, family, or the public unless you send them money, you can report it to Facebook. Facebook will review the report and disable or suspend the perpetrator's account.
Follow these steps to report someone to Facebook:
Click on the Facebook Profile of the perpetrator.
Tap on the three dots on the top right corner of the profile.
Select Find Support or Report Profile.
A new window opens, prompting you to select a problem.
Select Harassment or Bullying or describe your issue under Something Else.
Click Next.
Facebook may ask you to submit a detailed report depending on the severity of the matter and your feedback.
Press Done.
Method #2: Update Your Account's Privacy Settings and Block the Perpetrator
Most perpetrators will start as good friends and say nice things to you to trust them enough to share private content with them. They may even send friend requests to your close friends, such as family members and your most engaged friends.
As soon as they threaten you, talk to your closest Facebook friends about the matter and request them to help you report the perpetrator's profile. Update your account's privacy settings so that after you block the perpetrator, they cannot use another profile to access your account, friend lists, pictures, videos, or posts.
The privacy settings on Facebook lets you manage who can find you and who can send you a friend request. Here's how to manage your privacy settings on Facebook.
Click on the menu in the top right corner.
Scroll through the menu and tap on Settings & privacy -> Settings.
You'll see the Account section, click on Privacy Checkup.
Select each category and choose your preferred audience. In this case, you want to limit your audience to Friends.
You can also choose the Friends Except option and select the perpetrator's account.
After updating your privacy settings, screenshot your conversations with the perpetrator, and block their account. Follow these steps to achieve that.
Tap on the perpetrator's profile.
Press the three dots on the right.
Click on Block.
Click again on Block if a new window appears.
Alternatively, you can block the perpetrator from the Settings. Here's how to do it:
Tap on the Menu in the top right corner of your Facebook homepage.
Select Settings.
Click on Blocking.
Tap on the plus sign.
Type the name of the perpetrator on the search bar that appears.
Click on the Block button beside their profile.
Tap on Block on the new window.
Method #3: Report the Matter to the Police
Online blackmail is a crime in many countries, including the United States, and the perpetrator can be arrested and charged. You can talk to one of your friends and ask them to accompany you to the police station or go and report the incident by yourself.
The customer relations representative at the police station will direct you to the department that deals with cybercrimes. The officer in this department will ask you questions and prepare a report. With your case in the police's hands, they'll help you stop the perpetrator.
Method #4: Report the Matter to Internet Crime Complaint Center (IC3)
Most Facebook blackmailers and extortionists are fake accounts operating a crime syndicate targeting several people. They will create an account with downloaded images, pose as a different person and extort money from you with threats of sharing your private information.
If you're a victim of such a crime syndicate, report the matter to the FBI's Internet Crime Complaint Center (IC3). Although FBI officers may not offer immediate help, they'll investigate the crime syndicate and charge everyone involved over time.
You'll have saved other users from extortion and helped remove perpetrators from Facebook if the IC3 shuts down a cybercrime syndicate. You'll stop the perpetrator from blackmailing you again and save other Facebook users from being blackmailed.
Follow these steps to report a cybercrime to IC3:
Go to www.ic3.gov.
Click on File a Complaint and select IC3.gov.
Read the instructions and declarations and click I Accept.
Fill out the complaint form.
Tap on Submit Complaint.
What To Do if Someone on Facebook Is Blackmailing You
If someone threatens you or extorts money from you, don't panic or rush to send them the money. When you pay the blackmailer once, they will blackmail you again because they'll see you as an easy target. Here's what to do when someone on Facebook blackmails you.
Screenshot all your conversations because they will come in handy when you report the perpetrator to the authorities.
Restrict all of your social media accounts, from Facebook, Instagram, Snapchat, and others you think the perpetrator has access to.
Report the account to Facebook.
Ask your Facebook friends to help you report the perpetrator's account to Facebook.
Unfriend and block the person.
Report the matter to law enforcement.
File a cybercrime complaint with IC3.
Talk to a trusted friend, family member, or parent about the incident.
Deactivating your account for a while may help.
You could also delete the Facebook account permanently.
How To Protect Yourself From Facebook Blackmailers and Extortionists
Anyone can fall victim to Facebook blackmailers, from teenagers to the elderly. Protect yourself from these extortionists in the following ways:
Decline friend requests from strangers with provocative profile pictures.
Only accept friend requests from people you know personally or friends of friends.
Unfriend or block Facebook friends that send you links to sites outside of Facebook.
Set your Facebook account friends, and limit the information that friends of friends can see on your timeline.
Avoid exchanging personal information with online friends. This information includes:

Intimate images and videos
Address
Phone number
Family members' names
Work history
Conclusion
You can stop someone from blackmailing you on Facebook. The first step to take is to report the account to Facebook. The company will review your report and disable the perpetrator's account, ending your harassment. Secondly, you can report the blackmailer to local law enforcement to investigate the criminal and charge them.
Thirdly, unfriend and block the user to prevent them from accessing your account or contacting you further. Lastly, you can file a complaint with the Internet Crime Complaint Center(IC3).
FAQs
Should I Block the Blackmailer on Facebook?
Yes. Unfriend and block the blackmailer on all social media accounts. Update your privacy settings to secure your account and limit who accesses your data. Moreover, change your passwords to stronger alphanumeric passcodes.
What Should I Do if a Facebook User Threatens To Expose My Private Data?
If someone on Facebook is threatening to leak your private information, do the following:
1. Screenshot your conversations
2. Update your accounts' privacy settings
3. Block the blackmailer
4. Report the account to Facebook
5. Talk to a trustworthy friend or family member about the incident
6. Go to the police
Do Facebook Blackmailers Execute Their Threats?
Most Facebook blackmailers don't execute their threats because they aim to coerce you to pay the money. However, some extortionists implement their threats despite the victim paying the requested money.