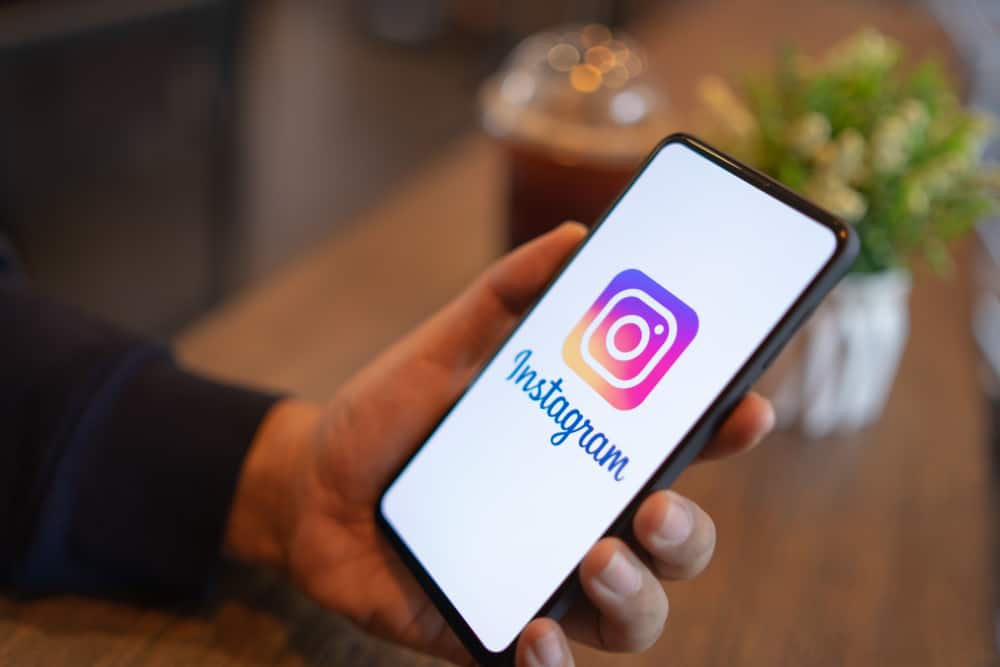 Getting featured on a popular Instagram page means good attention from all the right people. It could be a game-changer for your account and brand, so it's worth putting some effort into making it happen. But how do you get featured on Instagram?
To get featured on Instagram, create niche-based, aesthetically cohesive content. Use hashtags, post regularly, and interact with other users in your niche to get on the radar of popular pages. Once you've caught their attention, ask if they'd be interested in featuring your content.
Getting featured means a big Instagram page shares your content with its followers. This could be a shout-out, a repost, or simply being tagged in a post. Regardless of how it happens, getting featured is great for exposure.
So we'll show you how to get featured on Instagram and give your account the boost it needs.
Step #1: Create a Niche-Specific Account
When you try to be everything to everyone, you end up being no one. This is especially true on Instagram, where the space is crowded with all kinds of content.
You need to zero in on a specific niche and focus your efforts to stand out. When you become a niche's go-to resource, other accounts want to feature your content.
For example, let's say you're a food blogger. Rather than just posting pictures of any old meal, you could focus on vegan recipes, gluten-free dishes, or healthy snacks.
Step #2: Finding the Right Accounts To Get Featured On
Just like your niche should be specific, the accounts you want to get featured on should also have a well-defined target audience. There's no point in trying to get featured on an account that doesn't share your target demographic.
For example, if you're a fashion blogger targeting teenage girls, look for popular fashion accounts that focus on that demographic. Once you've found a few good options, look at the types of content they typically post. This will give you a good idea of what kind of content to create if you want to be featured on that particular account.
Step #3: Study and Interact With Target Accounts
Now that you know which accounts you want to get featured on, it's time to start studying them closely. Pay attention to the types of posts they make, the hashtags they use, and their account's general tone and voice.
It's also a good idea to interact with these accounts regularly. Like and comment on their posts and tag them in any relevant content you create. This will help you get on their radar and increase the chances of getting featured.
Step #4: Create Eye-Catching Content
None of the other efforts matter if your content isn't up to par. If you want to get featured on a popular Instagram account, you need to create content worthy of sharing.
This means high-quality photos or videos, interesting captions, and relevant hashtags. Take the time to make your content feel its best, and you'll be one step closer to being featured.
Remember that the people selecting content for features are used to seeing hundreds or thousands of options. So if you want your content to stand out, it really needs to be next-level good.
Step #5: Strategically Interact With Other Influencers
Engage with influencers already established in your niche. Not only is this good for building relationships, but it also puts your content in front of a new audience who might be interested in what you have to offer.
The key is to be strategic about it. Don't just spam other accounts with your content; take the time to interact with them. Leave thoughtful comments, ask questions, and contribute to the conversation.
This way, you'll build credibility and make it more likely that other influencers will want to work with you. And once you've established relationships with a few key influencers, getting featured on their and other popular accounts will be much easier.
Step #6: Reach Out to Accounts Directly
Once you've enough content on the page and have established yourself in the community, you can start reaching out to accounts directly. This is a great way to get your foot in the door with some of the bigger accounts in your niche.
Find the contact information, and send them a short message introducing yourself and your work. Be brief, professional, and polite.
Then, ask if they would be interested in featuring any of your content. Suppose they say yes, great! If not, don't take it personally – just move on and focus on other accounts.
Conclusion
Getting featured on a popular Instagram increases your exposure and grows your following. But it takes more than just luck to make it happen. You need to have a well-defined niche, create high-quality content, and interact with the right accounts. Do all of that, and you'll be well on your way to success.