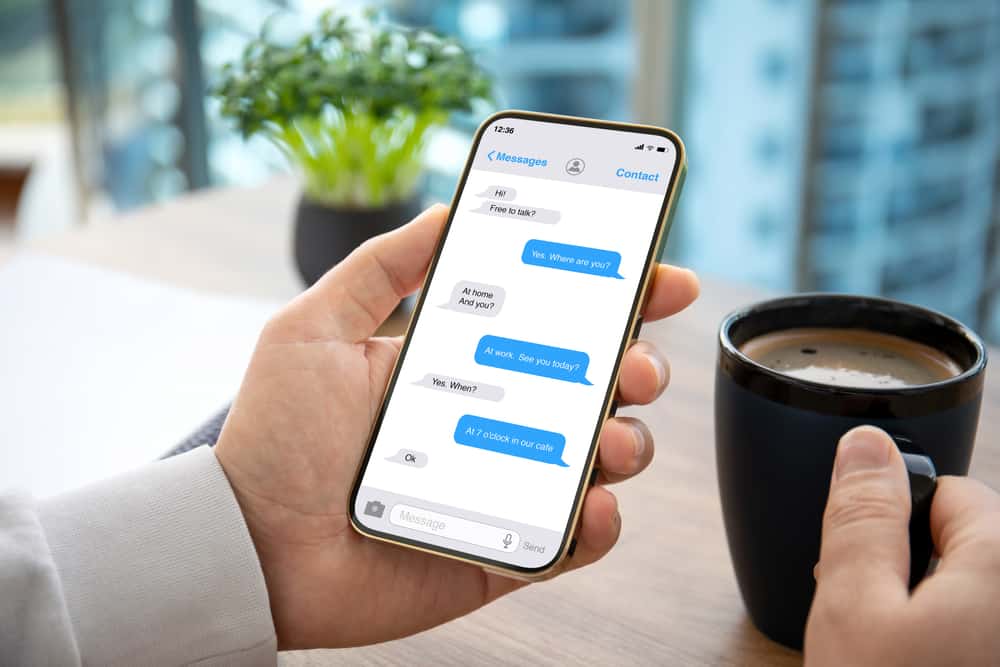 You usually receive text messages on Facebook Messenger, which you can just tap to copy and resend by pasting. However, if you receive images or videos which you want other people to see, but it takes much time to download them to your device and send it to each one by uploading, for that case, forwarding a message is the best option.
Whether you're a business owner who wants to share important information with your employees and client or an individual who wants to share messages with friends and family, Facebook makes it simple to forward messages or the entire conversation with just a couple of clicks.
You can forward any message on Facebook Messenger by long-pressing the message, selecting "Forward," and finally choosing the recipients.
To forward messages on Facebook Messenger, you must first learn and understand how. In this article, you will learn and understand different ways to use Facebook Messenger for forwarding messages.
Forwarding From Browser
Step #1: Navigate To Facebook Messages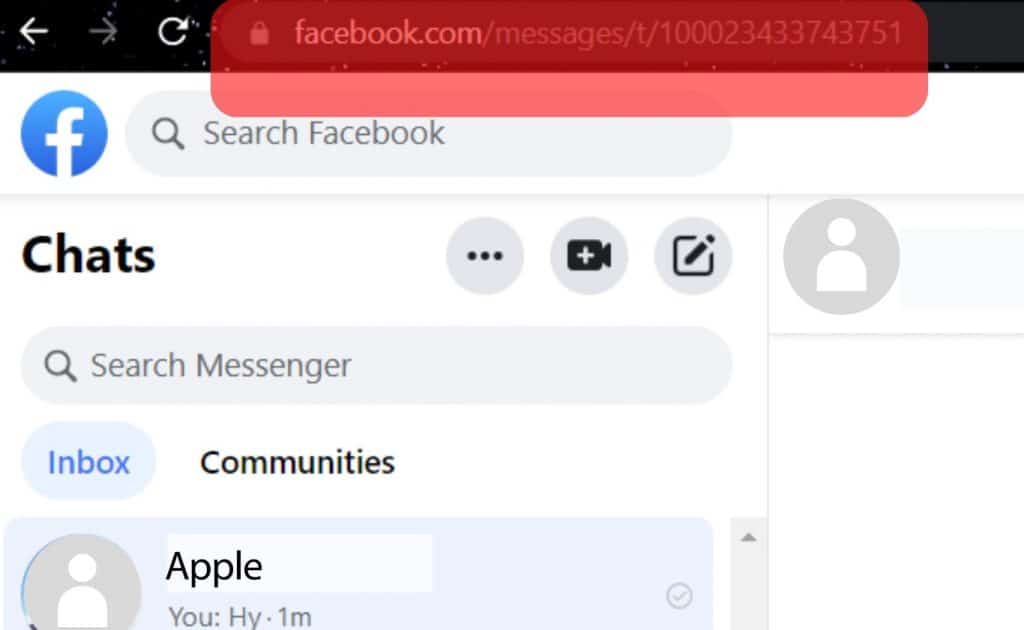 Log in to your personal Facebook account. Click the messages icon in the upper-right corner. You can also go directly to Messenger. Choose the conversation with the message you want to share.
Step #2: Find and Click the Forward Button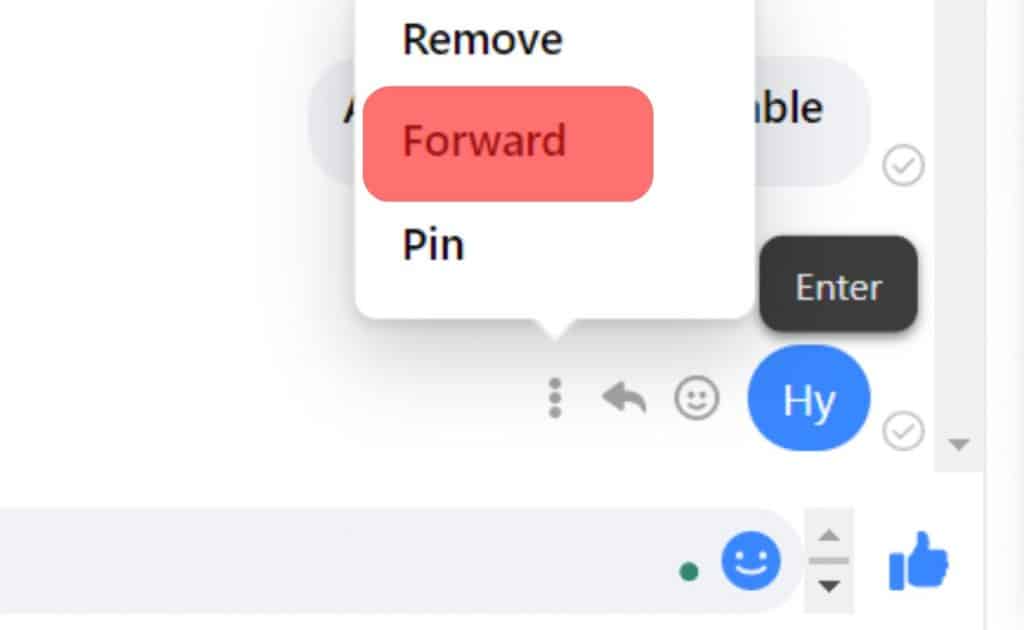 If you forward images, links, or videos, a forward icon can be seen next to the message. However, for text messages, you need to click the three dots icon on the rightmost of the message and choose the "Forward" option.
Step #3: Forward the Message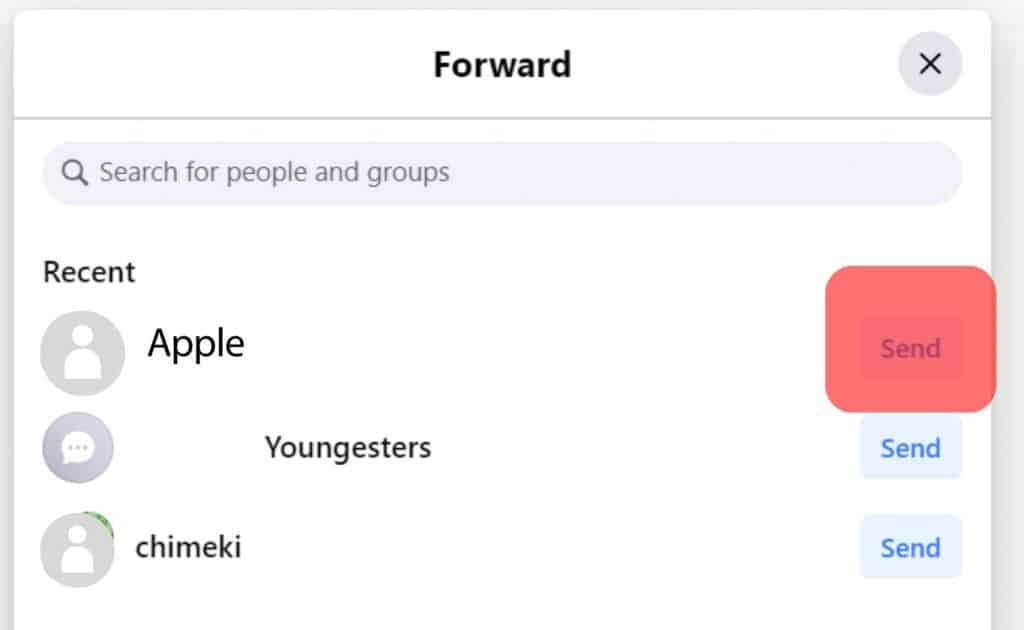 Type the name of a Facebook recipient or an email address, and hit the "Send" option.
Forwarding From Messenger App
Step #1: Open Messenger and Choose the Message You Wish To Forward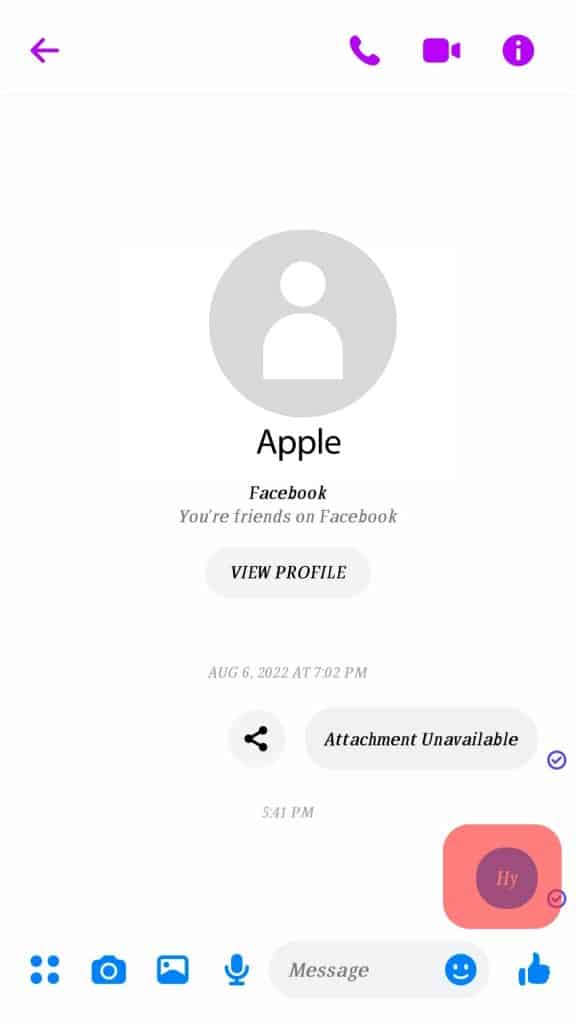 Open the Messenger App on your phone or tablet and tap on the conversation to access the chat. Choose the message you want to forward and long-press on the message. As soon as you long-press, a pop-up menu will appear on your screen.
Step #2: Click Forward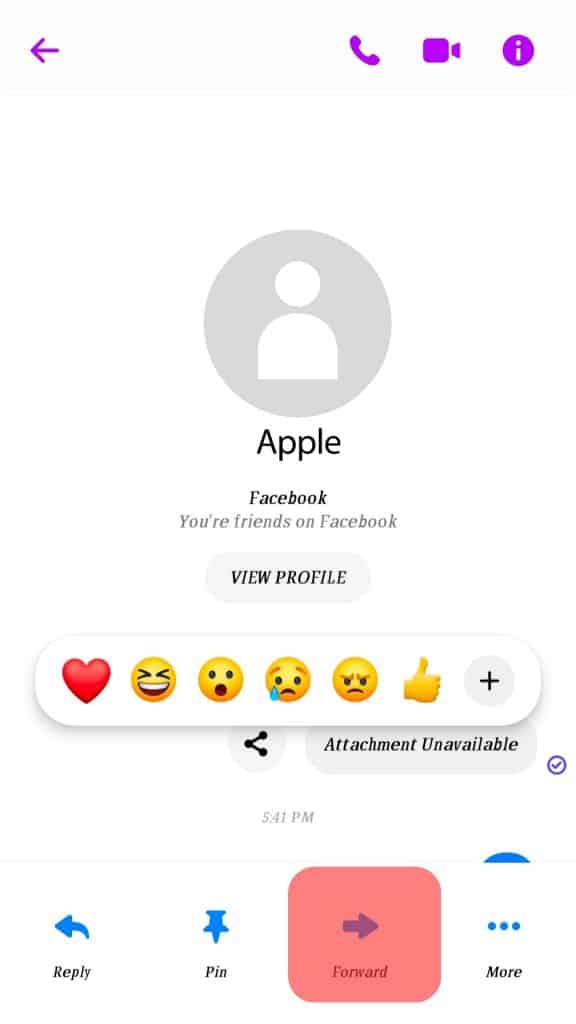 The pop-up section contains many options, including "Reply," "Forward," "Remove," etc. Click the "Forward" option.
Step #3: Send the Message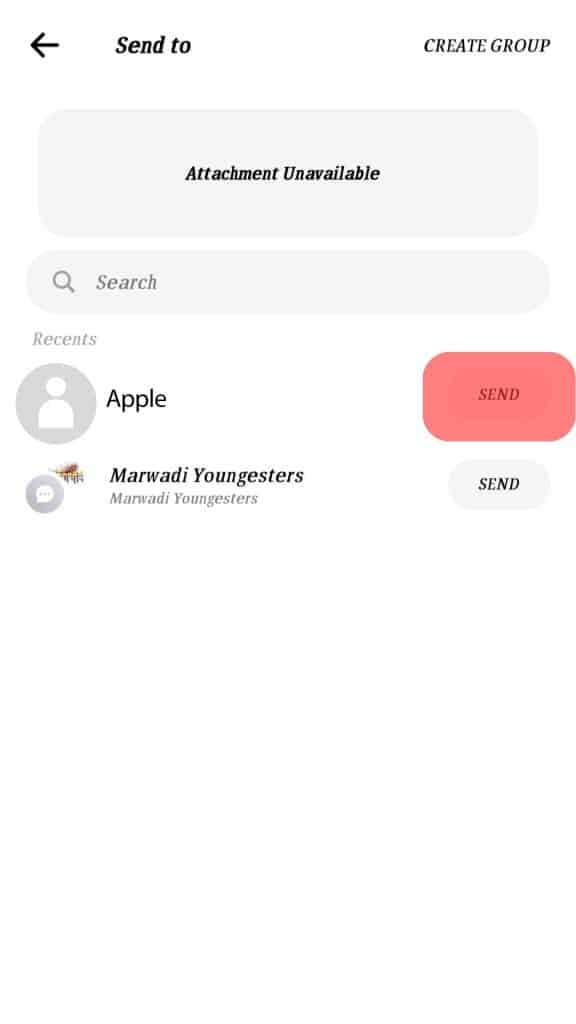 Type the contact's name or group to whom you want to deliver the message and hit the "Send" option.
Forwarding the Whole Conversation on Messenger
Step #1: Navigate To Settings on Facebook
Open Facebook and log in to your account. Click the "Arrow" menu in the top-right and select "Settings & privacy," then select "Settings."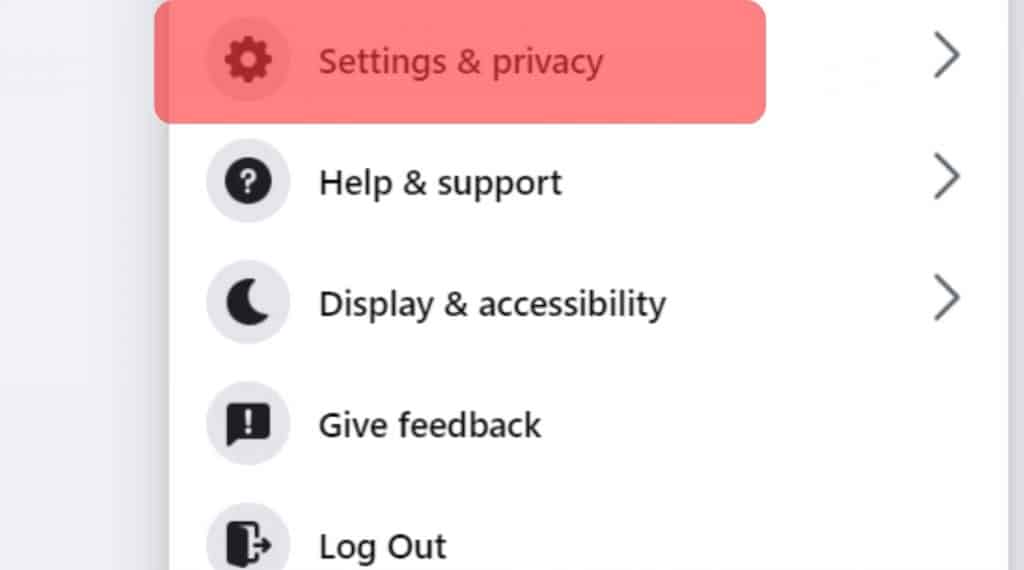 Step #2: Go to Your Information
Click on "Your Facebook information" on the menu on the left and select "Download your information."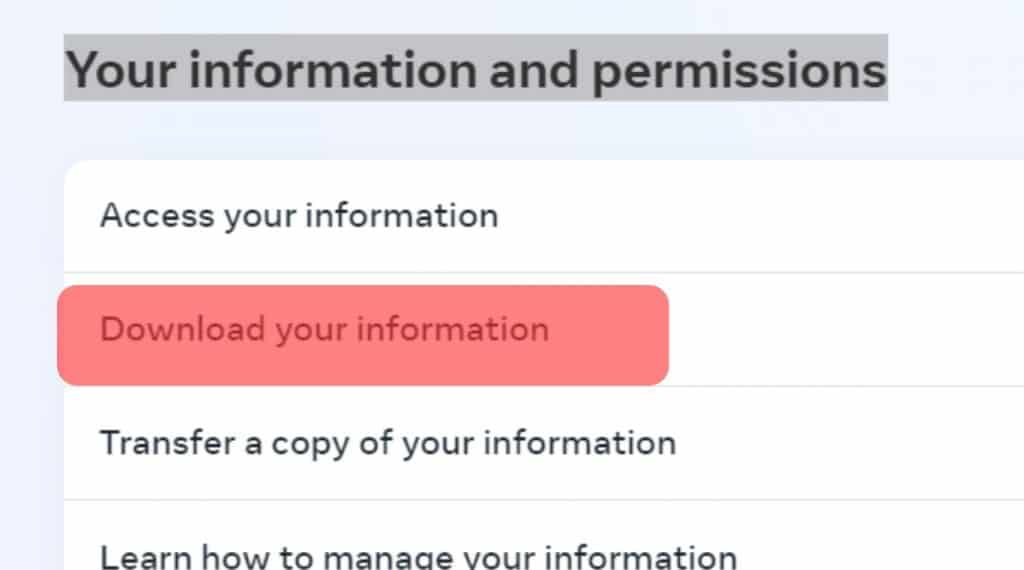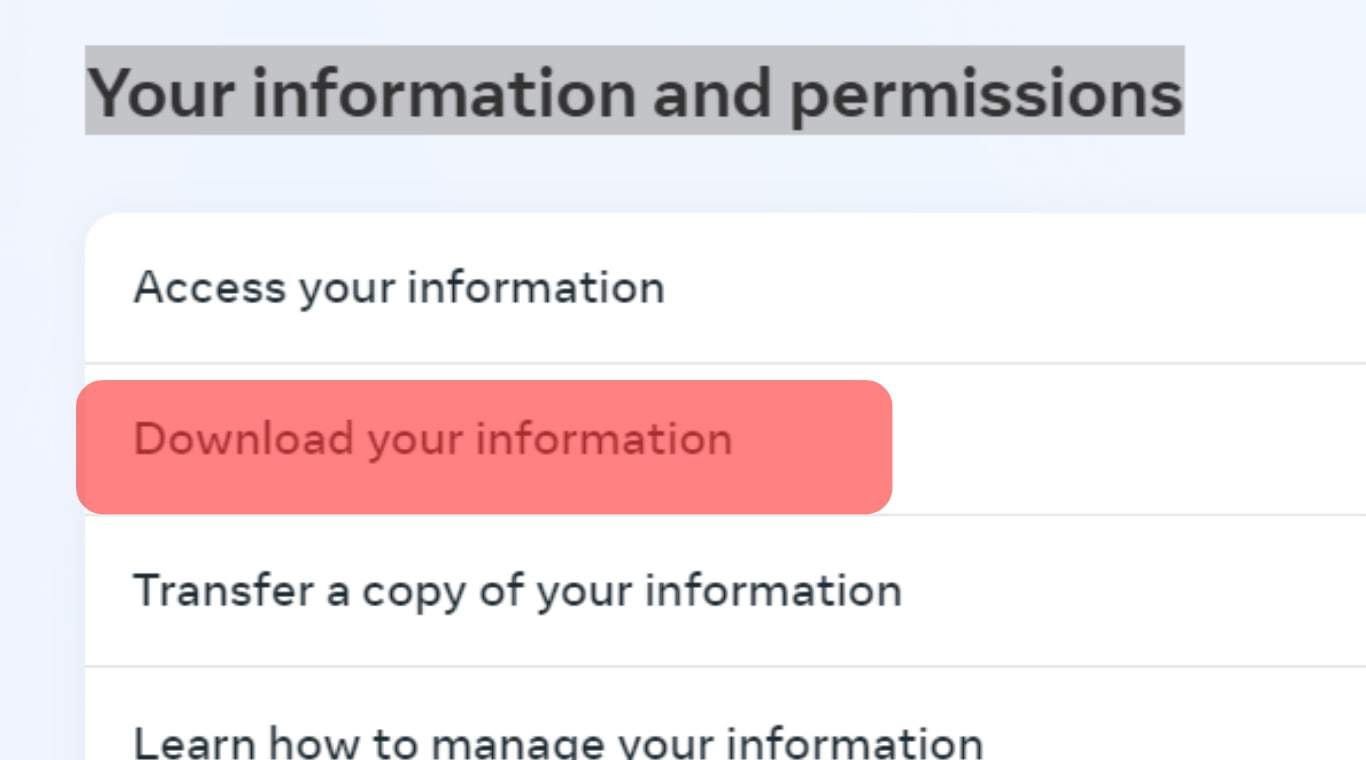 Step #3: Request a Download
Since you want to back up your messages, uncheck all other options. However, you can back up any information you wish, such as photos, videos, likes, and friends. You can select any date range, format, or media quality. As for format and media quality, set it to HTML and Medium, and you'll be fine. Select the date range and click on "Request a download," and wait for the download to be completed.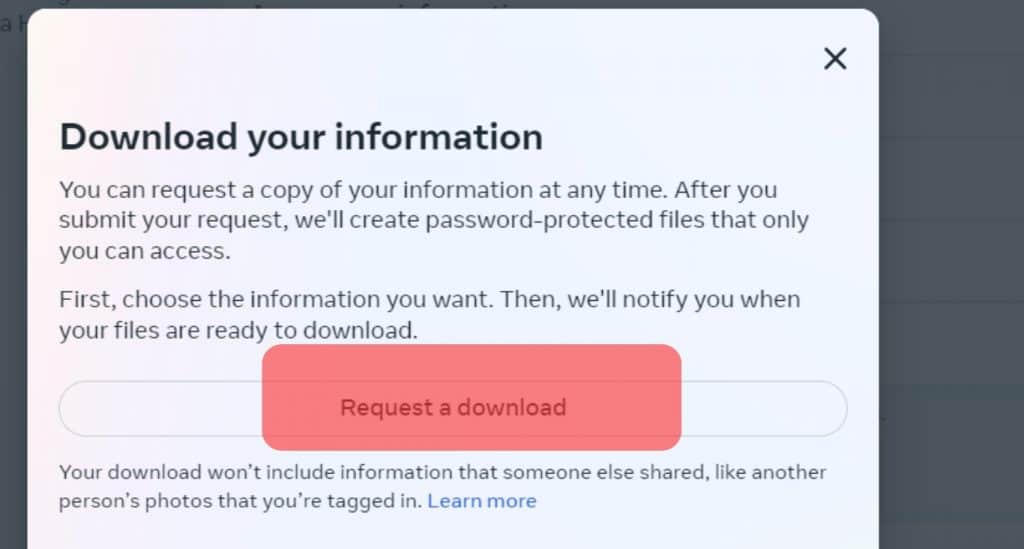 Step #4: Forward the Information
After downloading, you must manually send the HTML from the file, and the recipient must open it in a browser to view the chat.
Conclusion
Facebook Messenger works fine for desktops, smartphones, or tablets. With each new update, the application strives to meet the needs of its users. Standard features loved by people are sending text messages, photos, links, and videos.
You can send messages for free, maintain good relationships with your friends, family, coworkers, or anyone else you want, and even forward messages to multiple recipients who weren't in the conversation. This article explained various methods you can use to forward messages on Facebook Messenger.
FAQs
Is the original sender or recipient aware that you forwarded the message via Messenger?
If you forward a message from your Messenger, the original sender wouldn't know that you have delivered the message. However, the person you are sending the message to will see the message is a forwarded one. Messenger lets users know that the forwarded message is delivered by tagging with "You forwarded a message" on the received message. The original sender won't get any notifications or alerts that you have forwarded a message.
Is there a forwarding limit on Facebook Messenger?
On September 24, 2020, Facebook introduced a message forwarding limit in Messenger. Users can only forward messages to five people or groups at a time. The new feature aims to reduce the spread of viral misinformation and harmful content. If you exceed the limit, the application will appear with a notification saying, "Forwarding limit reached."
With the ongoing COVID-19 pandemic and significant elections in different countries, controlling the spread of misinformation is deemed critical to provide people with greater transparency and accurate information. The company believed that this new feature would give the users "a safer, more private messaging experience."
How Many Facebook Messages Am I Allowed To Send per Day?
If you were warned about sending too many messages or sending them too quickly, you must stop, or you may be unable to send messages on Messenger. Please read the Facebook Community Standards to learn more about our policies. Additionally, you can only forward up to five messages at a time.