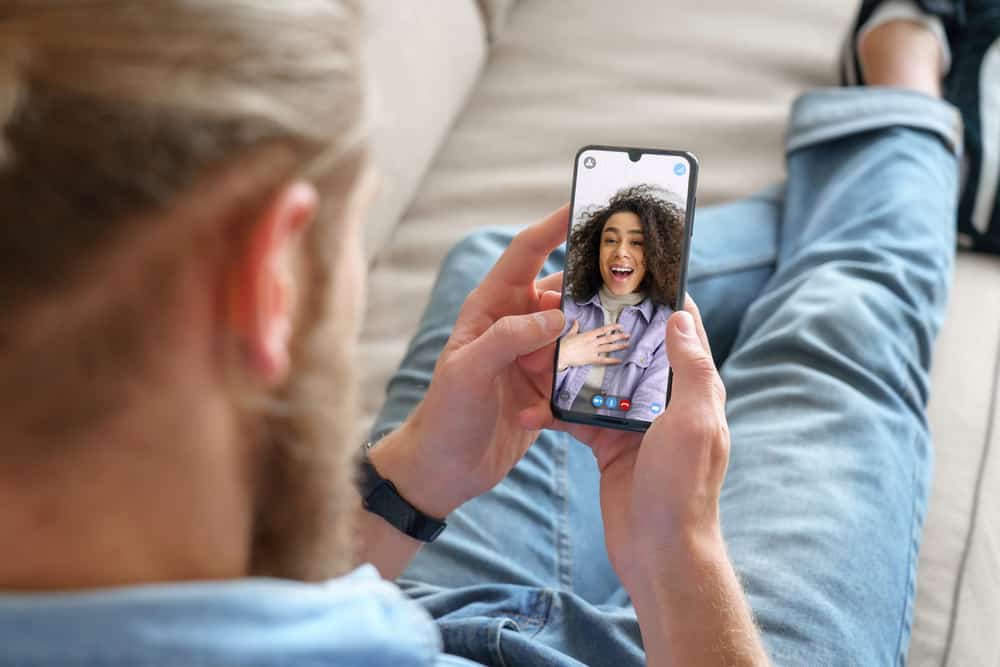 Nowadays, it's relatively easy to be geographically separated from your friends and loved ones for prolonged periods.
This may lead to feelings of loneliness or detachment, but it doesn't have to be so, especially if you are all using iOS devices.
The FaceTime feature allows you to easily have video and audio calls via Wi-Fi or mobile data. But what to do on a FaceTime call?
There are plenty of things to do on FaceTime, regardless of your desired preference. For example, making arts and crafts, cooking together, hosting trivia nights, playing charades, working out, listening to curating playlists, and so forth.
Hanging out via FaceTime can get boring over time and negate the competitive difference it has over standard phone calls. For that reason, this article contains a list of fun and interactive things you can do on FaceTime to unlock the feature's full potential.
Exciting Things To Do on FaceTime
After the Covid-19 pandemic, more people started appreciating video chatting apps considering it was hard to interact physically.
While Android users can download third-party video chat apps, iOS users can use the inbuilt FaceTime feature.
Below are fun things you can do on FaceTime with your lover, friends, family, and even colleagues.
Activity #1: Newly-Wed Games
If you just got married or are in a long-distance relationship, the newly-wed game is a great way to get to know your partner better as you bond via FaceTime video calls.
This game works by asking general questions from a personal list you had curated, an app, or a couple's card game.
Some of the most common questions include the following:
What is my worst fear?
What was our best date yet?
What is the best gift I ever got you?
What do you think will be our biggest challenge as the relationship progresses, and how can we work to avoid it?
Is there something you wish I could do more often?
Considering the above questions are interactive, hours will fly by without you noticing, and in the end, you will have learned a lot about your partner.
Activity #2: Learn a New Skill
One way to make your time FaceTime video calls worthwhile is by learning a new skill. The skill in question could be anything, such as crocheting a hat or pottery.
Regardless of your choice, ensure that you give the other participants a heads-up on time so they can purchase all the needed supplies.
When it's time to hop on FaceTime, you can easily create a link and send it to everyone with whom you want to participate.
For something like crocheting, you all can choose a YouTube video and follow the instructions as you chat away and critique each other's creations.
Activity #3: Have a Cook-Off
One exciting activity to do on date nights is making pastries or trying a new recipe. Many don't realize that you can also do the above-mentioned activities on FaceTime video, which will be just as fun.
If you choose to have a baking date, you can either choose to make the same pastry and get other people to share their opinions or make different things.
Either way, you and your friends can have a fun bonding experience while you make conversations. The best part is you will have pastries to munch on when you are done.
Activity #4: Read to Each Other
After a long day, it's nice to kick back and relax as your significant other or parent reads you a story or book you have both been enjoying.
If you both enjoy reading to each other in person, reading via FaceTime audio/video will feel close to a physical date.
Alternatively, you could have a study date where you complete assignments while on a FaceTime video call.
As a matter of fact, statistics show that one way to study efficiently is by having a study partner who keeps you accountable. So, you will be achieving two satisfactory results through one activity.
Activity #5: Watch a Movie Together
One inexpensive date idea is having a movie night. You can do this virtually on FaceTime, as the app allows you to share your screen with others.
In that, say you are watching a movie on Video, you can share your screen with the recipient and watch the film together.
You can also pause the movie if you have something to comment on or want to talk about. Overall, you will feel like you had an interactive FaceTime date afterward.
Activity #6: Play Never Have I Ever
Contrary to popular opinion, you can play 'never have I ever' with anyone despite their age and your relationship. But then, feel free to tweak the questions to suit your audience.
Thankfully, if you don't want to think of the questions needed for the game, the app store has a few apps you can download to help you generate fun questions.
When you have the questions ready, one person in the game can be tasked with asking them to the rest of the group, and everyone who has done the activity can either pay a fine or is dared to do something.
For example, the question could be like, 'Never have I ever slaughtered a chicken.' whoever has ever slaughtered a chicken can be dared to make chicken noises.
Activity #7: Play Finish the Story
Over time, the list of games you can play on FaceTime has gotten more interesting; one example is the 'Finish the story game.'
To play, one person in the group needs to start a story with one or two sentences; the next person should add to the first sentences so the story flows.
The catch is the latter will need to repeat the last sentence that the former said before adding their own spin. Assuming the latter was not keen and therefore cannot repeat what was said, they are to pay a fine.
Activity #8: Play Bingo
If you and your loved one bond over games, you will enjoy playing Bingo over FaceTime. While it is best played with a few people, you can also play it with your partner.
Apart from the FaceTime app, you will need to download online bingo cards and follow the instructions included with the cards.
After downloading the bingo cards, you want, share the screen with whoever you want to FaceTime and get on with the game till you find a winner.
Activity #9: Play Charades
Charades can be a fun and interactive game to play over FaceTime.
For perspective, the Charades game is played by one person acting out an action, say swimming, and then the other people in the game are supposed to guess what the person is acting out.
Whoever makes the first correct guess wins a point.
While you, as the actor, can choose to act out something of your choosing, you can also use an online charades word generator. Either way, this is a fun and interactive way to bond via FaceTime video.
Activity #10: Run Errands Together
Many people love running everyday tasks in the company of their loved ones.
However, considering this can be hard to do if you are physically apart, facetiming your preferred person while running errands comes close to the feeling you are chasing.
If you are going to be in public places, you can easily use your earphones or Air Pods to avoid holding the phone to your face. After that, simply converse with the person you would have done if they were there.
Activity #11: Try on outfits for each other
It's normal to crave the opinion of your friends or lovers when it comes to the outfit you are wearing. Therefore, it's a fun activity to try on outfits while on FaceTime video calls.
This way, the person can advise you on what to try on and what not to and also tell you how the clothes and accessories look.
The aforementioned is a great way to feel like your loved ones are with you even though they are far away.
Activity #12: Open Presents
It's challenging to be apart from your loved one on special occasions such as birthdays and Christmas.
So to somehow make the feeling better, you can order each other presents or food and then open the delivery on FaceTime as you bond over what you think about said gifts.    
Summary
FaceTime can be one of the best apps on iOS if you want more interactive communication with your loved ones.
However, it's easy to run out of ideas on what to talk about or things to do.
Lucky for you, this article has abundant activities to choose from for most people's preferences.
FAQs
Can I turn on live transcriptions for my FaceTime video call?
Yes, you can; this feature makes the video call more interactive because you and the recipient don't have to talk loudly to hear each other. However, only devices equipped with iOS 16 and iPad OS 16 are fitted with the transcription add-on.
Why am I unable to call particular people on FaceTime?
If searching for the person you want to call by their phone number or email address on the FaceTime app yields no results, they either are using an Android phone or they are yet to activate their FaceTime account.