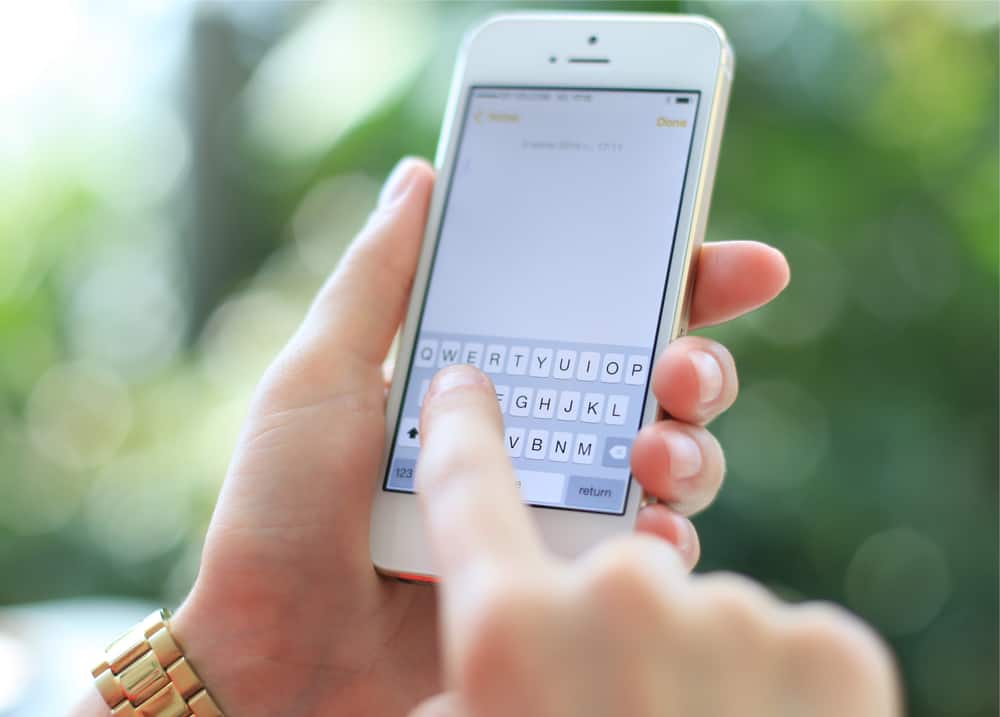 iMessage is an Apple feature that lets Apple users communicate with other Apple users via the internet without incurring any charges.
With iMessage, all that's needed is the devices to have iMessage enabled and an internet connection to facilitate communication.
When using iMessage, you can encounter an error hindering your communication where iMessage displays that a phone number is not registered with iMessage.
The leading cause for the message is that the recipient doesn't have iMessage enabled or is not using Apple. Again, the Apple ID registration will cause the error. Furthermore, when you have glitches with your iMessage, the connection may fail to establish, causing an error that creates a conversation with your recipient. Issues with your iPhone firmware can also be problematic.
We will understand why your iPhone shows you have a case with an unregistered phone number with iMessage. After we know what causes the error, we will see different fixes you can utilize to fix the error.
What Does "Not Registered with iMessage" Mean?
When you have your Mac, iPhone, or iPad, using iMessage is a reliable way to communicate with your friends, provided they use Apple devices. Steve Jobs introduced iMessage in 2010, offering a free way to communicate for iOS users.
However, some users have reported getting errors when using iMessage for messaging their friends.
The error displays a phone number claiming it is not registered with iMessage.
The first explanation is that your recipient has disabled iMessage on their device. Still, if your iMessage is disabled, you can't use it to message your friends.
Another explanation is that the iMessage application is experiencing a glitch, causing it to behave unexpectedly. Again, if the Apple ID has a registration problem, it may get disconnected and affect how iMessage performs.
How To Fix It When iMessage Shows Not Registered
Resolving the issue with iMessage showing unregistered number involves using different solutions.
We will present various fixes. So, try each of them until you have one that works for your case.
Method #1: Re-enable iMessage
Disabling and re-enabling iMessage is a common way that fixes the error in most cases.
The aim is to restart the service, clearing any glitches the service might have.
Open the Settings app on your iOS device.
Locate the option for "Messages" and click on it.
Find iMessage and disable its switch.
After around one minute, enable the switch to bring back the iMessage.
Before you open iMessage and re-try sending a message, it makes sense to restart your device to close and start all its services.
So, use your side buttons and restart your iPhone. You can now open iMessage and send your messages.
Hopefully, that fixed the error for your case.
Method #2: Connect iMessage with Your Apple ID
Sometimes, the Apple ID disconnects the login from your device, affecting iMessage as your devices must be signed in with your Apple ID for a seamless iMessage experience.
By logging in using your Apple ID, your phone number will be added to your iMessage app, eliminating the case of an unregistered phone number.
Here's how to achieve that:
Open the Settings app on your device.
Tap on the "Messages" option.
Ensure that iMessage is enabled. If not, enable it.
Tap on the "Send & Receive" option.
Click the "Use your Apple ID for iMessage" and use your Apple ID to sign in.
Locate the "You can receive iMessages to and Reply From" section and ensure your Apple ID and phone number are selected.
With that, you can comfortably use iMessage, which will work correctly.
Method #3: Update your iOS Device
Unsurprisingly, the iMessage error can occur due to your currently installed iOS.
It could be a glitch with the iOS version you are using.
In that case, updating your iOS version can help bypass the bug and use your iMessage correctly.
Open your Settings on your iOS.
Click on "General".
Tap the "Software Update" option.
Check if there is an available update. If so, click the "Install Now" button to install your new update.
Once you've installed the update, restart your iOS device and check if that fixed the iMessage error.
The three fixes are all you need to fix the iMessage error. If they don't work in resolving the error, your next move should be to contact Apple's support and have them work on the case. Explain your issue and let them fix it.
Conclusion
When your iMessage shows the error that a phone number is not registered, it implies that you or the receiver have not enabled iMessage.
Besides, it could be an issue with the iMessage or an outdated iOS version.
We've detailed the problem and how to fix it. Try them out!