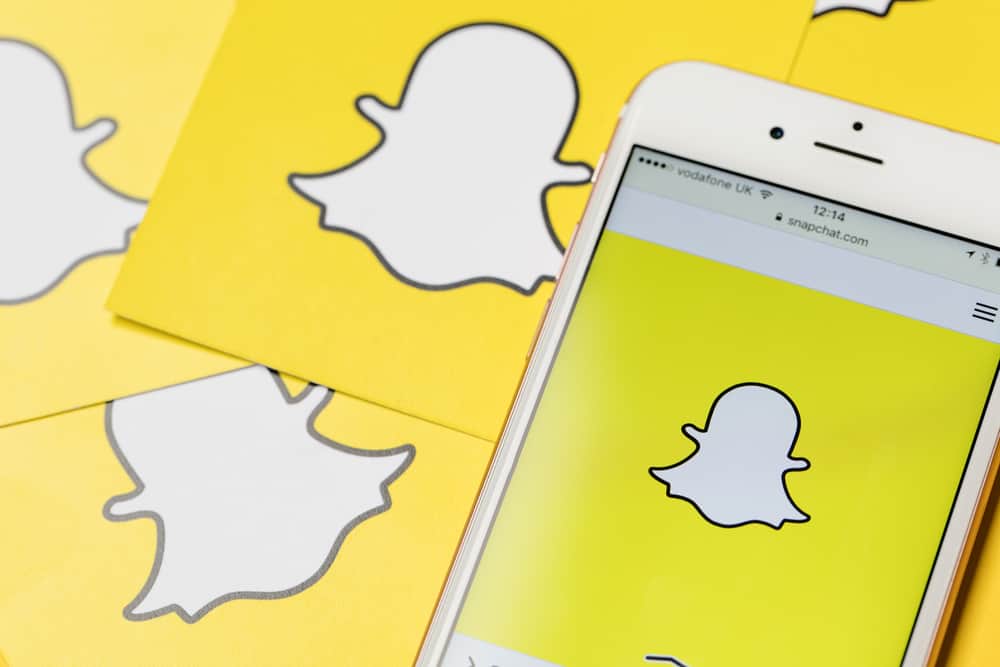 Snapchat keeps surprising us with updates, bringing in new features and options with every update. However, the classic drawing on your snap feature is still handy today.
If you're new to Snapchat, you might want to know how to draw on this platform.
You can draw on the Snapchat app by tapping the pencil icon from the options available on the top right corner of your screen after you take a snap. There are a lot of drawing features available on Snapchat.
As you read further, we will talk in detail about how you can draw on pictures that you take on Snapchat, more features on the app, and some creative things you can do with these features, so let's dig in!
Steps To Draw on Snapchat 
The process of drawing on your Snapchat snaps is simple and intuitive. Just follow the steps given below:
Open the Snapchat application on your mobile device.
Take a picture of what you want to draw on.
Tap the pencil icon in the top right corner to enter drawing mode. 
Draw your desired design or doodle on your snap.
Tap the "Send To" button in the bottom right corner.
Select the friends you wish to share your drawing with (or select "My Story").
Tap the arrow button in the bottom right corner.
You can also draw on snaps from your memories or camera roll.
How To Erase Your Drawings?
The drawing option comes with many features. For example, if you mess up a line or pattern, you don't have to discard your snap and start all over again. 
Snapchat offers an eraser feature to quickly erase and redraw your snap without wasting time. 
You can tap the little undo icon on the top right corner of your screen to undo the most recent step of your drawing.
You can use this icon to undo multiple steps by tapping it repeatedly until the unwanted part of your drawing is completely erased.
Creative Ideas for Drawing on Snapchat Snaps
There is no limit to the content you can create using features offered by Snapchat. Combining multiple elements will open up even more opportunities to let your creativity flow. 
How do you get these ideas? The answer is simple. You have fun and let your imagination run wild and free. 
For starters, you can prank your friends by doodling on their pictures and giving them fake mustaches, eyebrows, etc.
Before sending it to your contacts, you can also use this feature to block out sensitive information, if any is benignly revealed in a snap. You can also use the drawing feature to create fun and eye-catching effects for your snaps.
One of the most common uses of the feature is to write down a short message; for example, you can write down the word 'streak' instead of typing it down to make it more catchy and engaging and also to show your contacts that you care enough by taking out the time to write it down.
Other Drawing Features on Snapchat
Furthermore, you can also change the color of your pencil. The default setting for the pen color is red, but you can change it into virtually any color that you fancy by sliding the grid on the top right corner of your screen up or down.
Another exciting thing you can do is add stickers or lines of stickers to your snap. You can do this by clicking on the sticker sign under the color selector in the top right corner of your screen.
You also have the option of changing the sticker size and rotation etc.
Picture Customization Features on Snapchat
Regarding picture customization, Snapchat offers a wide variety of features you can use to add new and exquisite touches to your captured pictures. 
You can add stickers to your pictures, which are cut-out images from your older snaps, etc. This can be fun as it opens doors to a vast set of opportunities and ideas you can use to have fun with your friends.
You can also use the music feature in the app to play your favorite track as background music for your 'Snapsterpiece,' as Snapchat likes to call it.
You have the liberty to choose from a wide variety of songs available from Spotify as well.
Conclusion
Exiting application features add a lot of fun to Snapchat and improve the user experience.
Now that you know how to draw on your snaps, grab your phone, take fun snaps and share them with your friends and family!
FAQs
Can I draw on snaps I've taken before?
You can draw on previously captured snaps. You need to go to your Memories to draw on previously captured snaps. Upon clicking the snap, you'll need to press the three dots and press the 'Edit Snap' option. You can now use all editing features on older snaps too!
Can my edited snaps be saved as copies of my old snaps?
Unfortunately, as of now, you can either save your initial snap or the edited one in your Snapchat memories. A way around this is to save the snap from your memories to your camera roll and edit your snap so that you have both pictures with you.