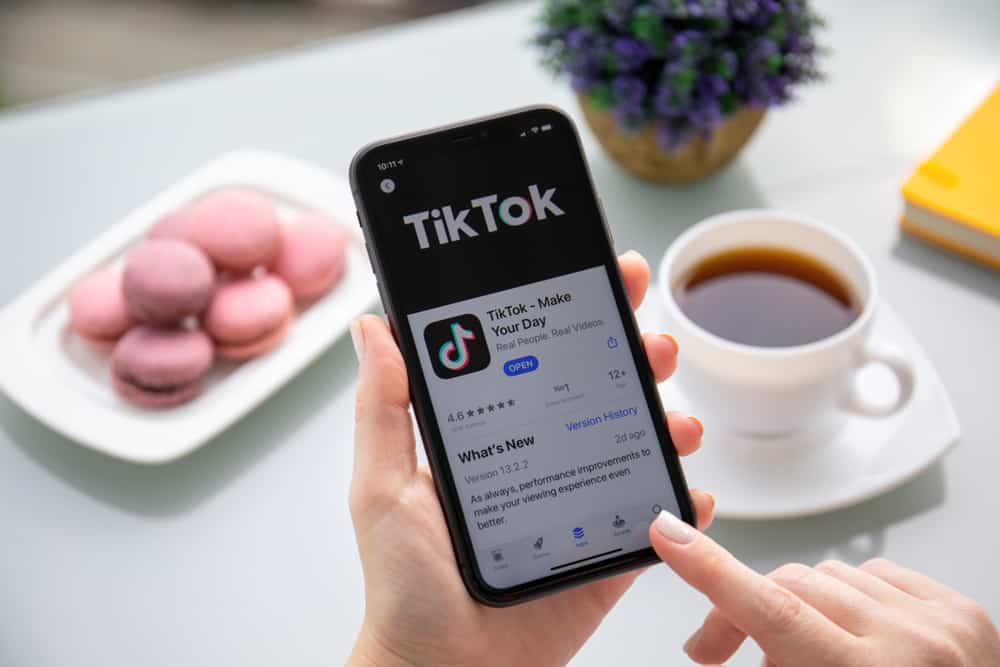 TikTok is on the list of the most popular social media platforms and one of the most downloaded apps. It produces content for millions of users every day, and safe to say, not all the content on the social media app is appropriate for younger users.
TikTok has a system to protect minors from the more adult content on the app. But, what do you do if you accidentally enter the wrong age or want to change your age on TikTok?
Unfortunately, there is no way to manually change your date once you set it while making your account. If you wish to change your date of birth on TikTok because it is inaccurate, the only way to do that is to contact the customer support team.
It's not that simple to change your age on TikTok with its security guidelines, but there's still a way around it.
Let's look into the step-by-step process of changing your age on TikTok.
How To Change Your Age on TikTok
TikTok revamped its security settings in 2021 after backlash about lax security on the app for minors. In-app controls to change your age are a dangerous feature that children can use to their advantage when they are not supposed to. Since removing the feature, it is difficult to cheat TikTok's age restriction.
According to its safety center guidelines, the minimum age limit for TikTok is 13.
If you incorrectly entered your date of birth when creating your account and wish to correct the error without making a new account, follow these steps to contact the platform's customer service!
Open the TikTok app on your phone or tablet.
Tap on Profile at the bottom right of your Home Screen.
Tap on the three lines on the top right corner of your screen. This will take you to the Settings and privacy page.
On the Settings and privacy page, scroll down to the Support section.
Tap on Report a Problem and select Account and Profile.
Tap Editing profile.
Select Other and then the Need more help? option.
This will take you to a feedback form where you can enter text and request customer support for a change of age. A customer support representative will reach out to you in a couple of days after your request has been made.
You will likely be asked to submit a government-issued form of identification for authentication purposes to make the change. If you have that, you have absolutely nothing to worry about!
But what exactly is TikTok's age restriction policy?
Age Restriction on the TikTok App
TikTok has become more than just a video-sharing app in the past. Videos go viral in the blink of an eye, and the exposure to all kinds of people on the app is a lot. This can be good and bad, depending on your usage and, of course, your age.
It can be hazardous for minors to be exposed to all kinds of content without regulation. Like all other social media platforms, TikTok has restrictions on users based on their age.
According to TikTok Guardian's Guide, younger users, especially 13 years old and younger, do not have full access to all the app's features. Users under 16 can no longer receive comments from strangers under their posts or have their posts used for the "duet" feature. Accounts for users below 18 years of age are now private instead of public.
The company stated that the age would be determined by the date of birth users enter at the time of account creation.
Endnote
Tiktok has become increasingly user-friendly in the last couple of years, and with this much popularity comes responsibility.
The social media platform has taken it upon itself to protect user safety and strictly adhere to guidelines to protect the most vulnerable; minors. Strict rules like being unable to change your age in-app are designed to make the app safe for all.
FAQs
TikTok won't let me change my age. Should I just make a new account?
If you cannot change your age using the above method, then your next best option is to create a new account with the right age.
Unfortunately, this means losing all your followers and starting from scratch. However, you can download all your TikToks from your original account and reupload them to your new account without hassle.
Why did TikTok delete so many accounts?
Owing to its strict security guidelines, TikTok removed about 7 million accounts at the start of 2021 that belonged to under 13-year-olds. Their decision was based on user safety and transparency.