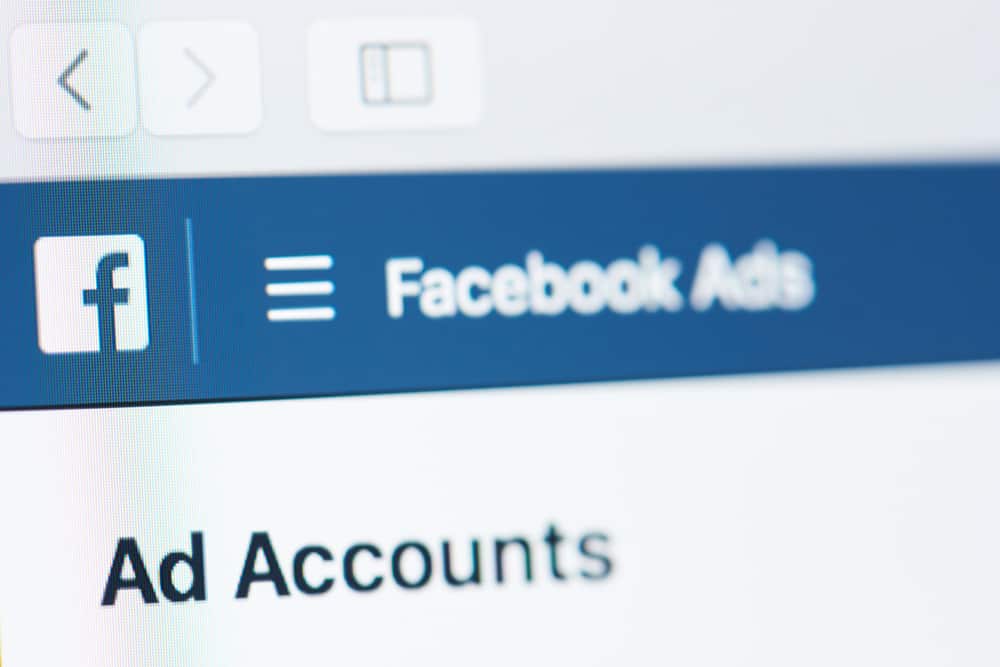 When opening a Facebook ad account, you are providing sensitive information, such as your card details and details about your business, that anyone with malicious intent can hack and use without your consent. This is why you should delete an ad account when you are not using it anymore.
Deleting a Facebook ad account is similar to closing or deactivating it, and you can do that in a few minutes. Go to the Ads Manager Settings, click Deactivate Ad Account that you can find in the Business Payments section, tell Facebook why you are deactivating it, and then click Deactivate Ad Account.
When you deactivate an ad account on Facebook, you will be able to make it active again if you want to use that for your ads sometime in the future. You can do that in Ads Manager, too. It's not possible to permanently delete a Facebook ad account, but it will be permanently deleted if Facebook itself disables it because it violates its policies.
Let's dive deep and discuss how to delete a Facebook ad account in more detail.
How To Delete a Facebook Ad Account
You should deactivate the Facebook Ad account only if you don't plan to run any ad campaign for a while. If you want to stop a specific ad from running because you want to run a different ad campaign, you don't have to deactivate the ad account altogether. Just pause the ad and create a new one.
Even though "deleting" isn't synonymous with "deactivating" or "closing," people often refer to ad account deactivation as ad account deletion. Here's what to do.
Step #1: Navigate To Ads Manager Settings
Navigate to the Ads Manager Settings. However, knowing how to go there from your Facebook page will be helpful.
On your Facebook page, you will find Ad Center on the left panel. It's under Insights. Click that. You will be taken to the Ad Center page.
Still on the left panel, under Ad Center, click All ads.
You will see this text on the page: Show more details in Ads Manager. "Ads Manager" is clickable and will direct you to the Ads Manager page.
When you are already in Ads Manager, click the settings icon in the lower-left corner of the screen.
Step #2: Click "Deactivate Ad Account" in the Business Payments Section
On the Ads Manager Settings page, which is also the Ads Manager Setup page, you will see two sections: Business payments and Ad account roles.
The option to deactivate an ad account is in the Business payments section. At the bottom of the section, you will see the Deactivate Ad Account link.
To delete a Facebook ad account, click the Deactivate Ad Account link.
Step #3: State the Reason Why You Want to Deactivate the Ad Account
You're not required to provide any reason you are deactivating the ad account, but you may want to tell them why to help Facebook understand your case. You could choose from the list of possible reasons they provided, or you could also state your reason in Other.
This is the time when you will be asked if you're sure you want to deactivate the ad account. Deactivating an ad account will not permanently delete it, but your payment methods will be removed, and you won't be able to run any ads. If your decision is final, click the Deactivate Ad Account button.
Step #4: Click "Deactivate Ad Account"
Once you click Deactivate Ad Account, you need to wait up to two business days before it takes effect. If you have an outstanding balance, Facebook will charge you for that before they remove your payment method.
Conclusion
Apart from privacy concerns, it's better to delete a Facebook ad account if you don't use it often, you are not getting anything huge from the ad campaign you run, or Facebook advertising is too expensive for you. You can reactivate the ad account anytime, so you can still return if you change your mind.
Note that a Facebook page can only have one ad account owned by one user and managed by up to 25 users. That said, if you want to deactivate your ad account to create a new one to start over, that's impossible.
As mentioned earlier, deactivating doesn't permanently delete the ad account, so your ad account will be connected to your Facebook page forever. It will be deleted only once Facebook finds out that your activities are against their advertising policies, which you can find here.
If your ad account has been disabled, you need to request a review from Facebook through the Account Quality page if you think it was done by mistake.