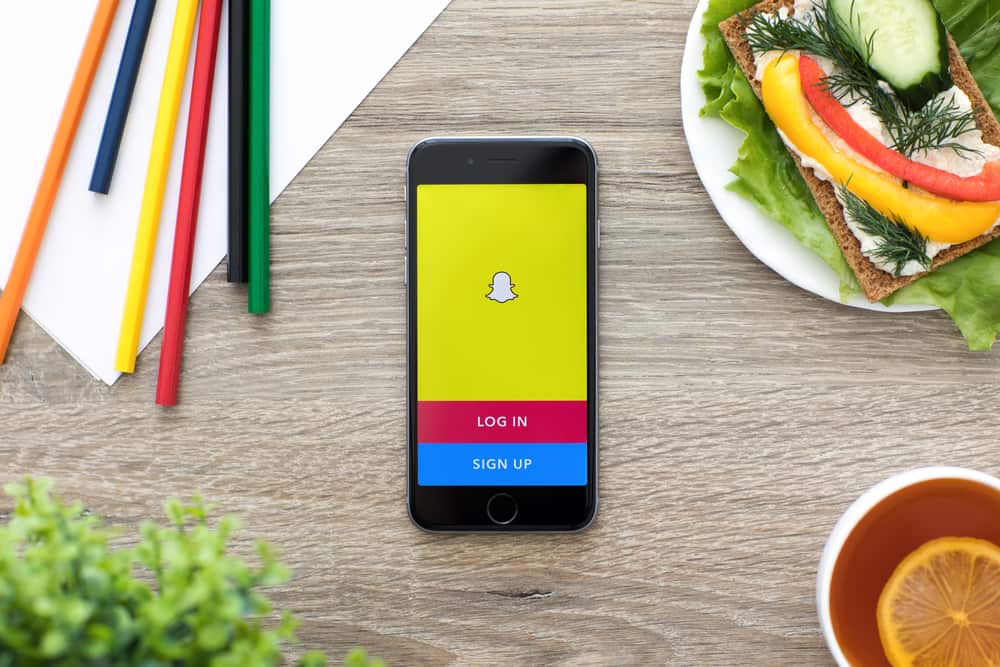 One great thing about Snapchat is that it is private and discrete. Conversations often disappear on Snapchat once you interact with them. However, there are times you may wish to relive the memories shared through those conversations. Can one view their Snapchat conversation history?
Snapchat is quite different from other social media platforms. Messages disappear on Snapchat after viewing them. Fortunately, Snapchat often stores data on its servers for a limited period. If you want to view your conversion history, you can download your data from Snapchat servers. Check the conversation history through the Saved Messages button if you saved any conversation. You can also do it via third-party tools to view your conversation history or cached data stored on your phone.
Keep reading the article. I'll discuss how to view Snapchat chat history in detail. We'll also learn how to view or recover deleted conversations on Snapchat.
Different Ways to View Snapchat's Conversation History
Snapchat uses an ephemeral messaging feature. But there are ways you can recover your messages and see Snapchat conversation histories. Let's look at these methods.
Method #1: Download Snapchat Data
Your Snapchat conversations don't disappear into thin air after viewing them. They're hidden and transferred to Snapchat servers.
You can retrieve data exchanged with other Snapchat users once you download your Snapchat data. Use these steps to download your data.
Open your Snapchat.
Tap your Bitmoji to access your Snapchat account.
Click Settings (gear icon).
Scroll and click My Data.
Type in your login information to access the My Data page.
Move to the bottom and enter your email address.
Click the Submit Request button.
Snapchat will send an email with a link directing you to Snapchat data. For readability purposes, open the link via your PC.
Once you access the email from your pc, tap the link to access all your Snapchat data.
You may need to re-login to your account.
After logging in, scroll to Your Data is Ready and tap the zip file. It will download the data. 
Open the downloaded file and click the HTML folder.
Go to chat_history. You'll see different conversations you've had on Snapchat. You can view your Texts or Media history.
Method #2: Third-party Tools
There are third-party apps that let you see your Snapchat chat history. Great examples of third-party tools you can use are the FoneLab app and Android Data Recovery.
FoneLab App
Use the FoneLab app to recover Snapchat chat history on an iOS device. Follow these steps to recover your Snapchat chat history.
Download and install the app on your PC. Ensure you download the iOS version.
Connect your PC to your iOS device. A few features will download when you connect your device.  
Open the FoneLab app and tap iPhone Recovery.
Click Recovery from iOS Device.
Tap the Start button to scan your device.
Tap the Messages tab on your left. You'll get the chance to preview your messages.
Choose the Messages you wish to recover.
Tap Recover and select a target folder.
Android Data Recovery
Android Data Recovery helps you recover any lost or deleted messages, contact, or media on your phone. You can also use the software to recover your Snapchat chat history. Here is how to do it. 
Download Android Data Recovery to your PC and install it. Download the Android version.
Link your Android phone or tablet to your PC.
Launch Android Data Recovery and activate USB debugging on your device.
Tap the Data Recovery option.
Android Data Recovery will scan your phone or tablet.
After completing the scan, it will display recoverable data on the screen.
Click Messages and tap Next.
Choose Recover all files.
Click Deep scan. The tool will scan and recover any deleted messages, including Snapchat messages.
Click Recover and save the data on your PC.
Method #3: Cache
Snapchat may store your conversations as cached data on your phone's memory. Therefore, you can utilize the app's cache to view Snapchat chat history. Here is how to view the chat history.
Link the android device to the PC.
Open your device's folder.
Click the Android folder.
Tap the Data folder.
Scroll to and open com.snapchat.android folder.
Click the Cache folder.
Tap on the Messages options and click Recover.
Alternatively, you can do it directly from your Android phone, but it probably won't work with all Android devices.
Go to the File Manager and navigate to the Storage section.
Tap Internal storage.
Click the Android folder and select Data.
Scroll to and click the com.snapchat.android folder.
Rename any file that has a .nomedia extension.
Search your messages after renaming the folders.  
Unfortunately, you'll only recover the most recent conversation using the Cache method.
Wrapping Up
Although Snapchat messages disappear once you view them, you can re-see them. You can do this by downloading your Snapchat data, using a recovery tool, or recovering your cached data. Try these methods and see whether you can see your Snapchat chat history. If you have additional tricks, share them below. Otherwise, enjoy reliving the memories shared through the Snapchat chat screen.
FAQs
Can you save messages on Snapchat?
Yes, you can. Hold the text, audio, video, or photo you desire to save and tap Save in Chat.