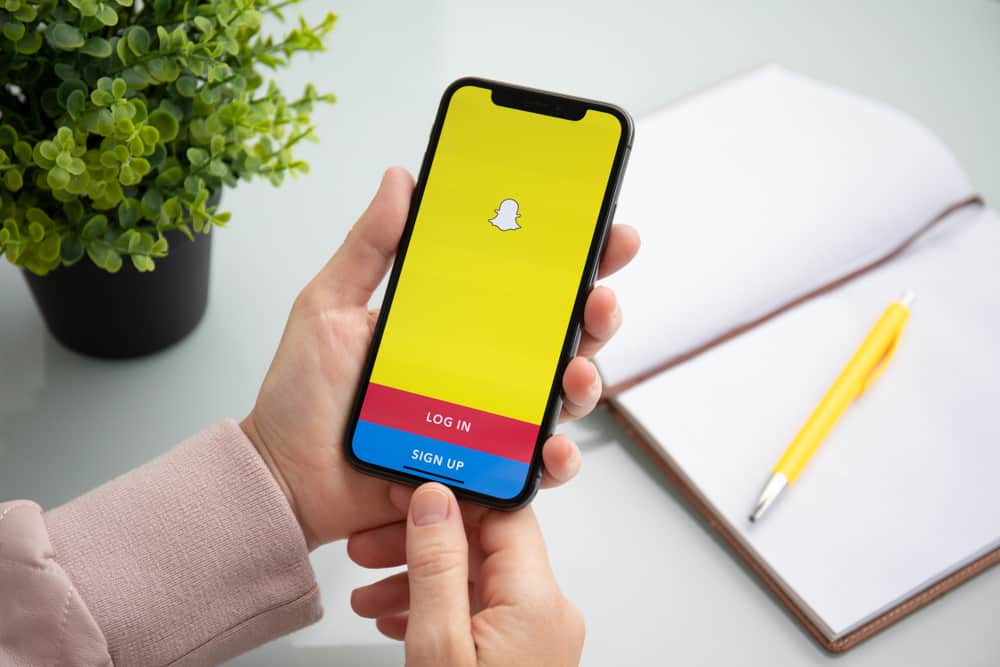 Snapchat is the home of filters and colorful effects for your photos and videos. There are various filters and effects of the same theme that you could use on your media, including the rainbow theme. You can make a rainbow text with Snapchat or apply one of the many rainbow-themed filters, including the puking rainbow, rainbow light, rainbow unicorn, rainbow lamp, and several others.
Depending on what rainbow effect you want, there are several ways of applying a rainbow effect to your media on Snapchat. For example, if it's about making a rainbow text, you can use the text effect or make the rainbow text by selecting colors for each letter one by one. With effects, you can explore and search for "rainbow" to apply your desired rainbow effect.
In this article, we'll go over the steps involved in making a rainbow text or applying a rainbow filter to your snaps on Snapchat.
How To Make a Rainbow Text on Snapchat
Snapchat has become one of the most-used social platforms globally with its instant camera feature and the privacy you get with sending messages on the platform.
In addition, you can get creative with your snaps by captioning them and playing with colors and filters. For example, you can make a rainbow text when you take a photo to send as a snap to your friend or upload to your snap story.
You can do it by selecting the rainbow text effect when adding a text onto the snap. It's probably the easiest way. But if you don't have that text effect, you can do the rainbow text manually. Let's see how to do it.
Step #1: Launch Your Snapchat Application
The Snapchat app represents a goofy yellow ghost sticking its tongue out. Tap on it to launch the app, instantly opening a camera.
Step #2: Take a Photo
Take a photo with the Snapchat camera; it doesn't have to be a photo of you or any living thing. A picture of something that'll best show the rainbow colors will serve. Also, you can decide to use any filter on Snapchat or not.
Step 3: Write the First Letter of the Text
Suppose you want to write the word "Morning," tap the big "T" icon to the top right of your photo and write the first letter "M" in the text bar. Next, tap on the "Aa" icon beneath the" T" to remove the black text background.
Step #4: Pick a Font and Apply Colour
In the array of fonts you'll be presented with, pick your desired choice. You'll see a color gradient beneath the fonts with most colors in a color wheel. Apply the first color of the rainbow to the letter, which will be the color red.
Step #5: Repeat the Process for the Other Letters of Your Text With Different Colours
The following letter of "morning" should be orange, and you can do this by repeating steps #3 to #4. By the time you get to the last letter of "morning," you'll have a rainbow text.
Once you're done, tap "Send to" at the bottom right corner of your screen to send your colorful creation to your friends or upload it to your snap story.
How To Apply a Rainbow Filter on Your Photo or Video on Snapchat
If you're not making a rainbow text, you can make a rainbow appear in your photo or video with the various rainbow filters on Snapchat. These steps involve applying a rainbow filer of your choice to your snaps.
Step #1: Launch Your Snapchat Application
As with making a rainbow text, a rainbow filter also begins with you launching your Snapchat app. Tap the app's icon to launch its camera instantly.
Step #2: Tap on the Filters Icon
To the right side of the big circle, you'll see a smiling icon, the app's filters icon; tap it. Alternatively, you can tap the middle of your screen to see the filers.
Step #3: Click on Explore
At the bottom right of the screen, you'll see an icon tagged "Explore"; tap on it. Type the word "rainbow" in the search box.
Step #4: Select the Rainbow Filter of Your Choice
You'll see a list of rainbow-themed filters in the search results. Click on one that best appeals to you and proceed to take a photo or make a video with it.
Conclusion
With this guide, you'll find it easy to do a rainbow on Snapchat. In addition, you can play around with other colors for your rainbow texts that are not necessarily the rainbow standard. In all, have fun!