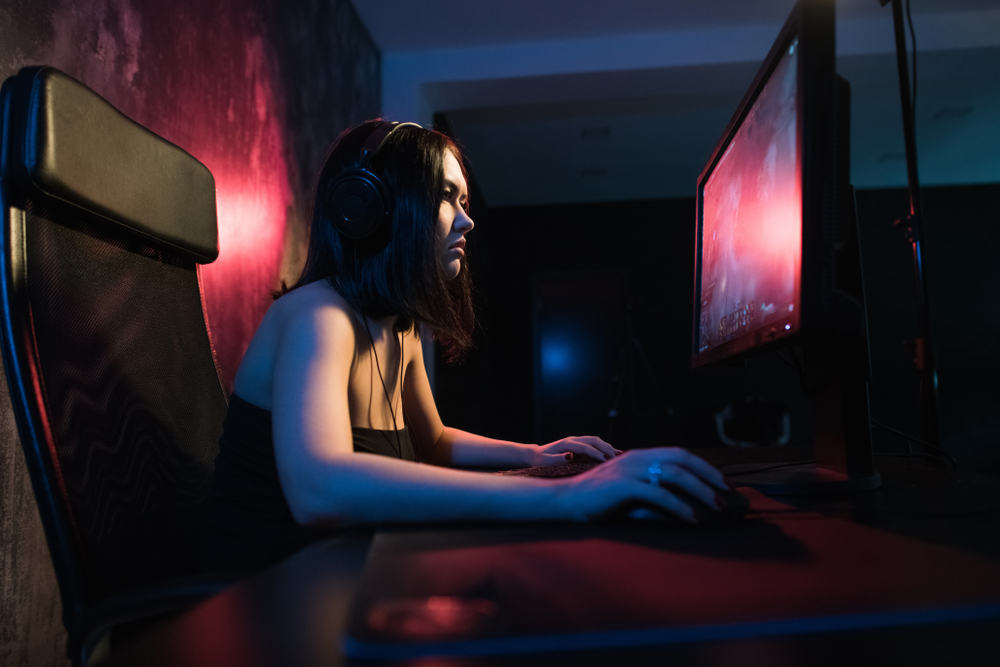 You must have heard of Twitch if you are into video games and enjoy live streaming. Twitch is one of the most popular video game live-streaming services where gamers can showcase their gameplay.
The good thing is that Twitch is not limited to video games; now, you can watch live streams of multiple genres, from music to cooking and talk shows. But how does Twitch work?
First, access Twitch via its website or the app and create your Twitch account. Next, create your live broadcast for free or watch others. Additionally, you can follow and subscribe to channels to stay on top of the latest content. Creators can also make money on Twitch via monthly subscriptions, ads, and the Twitch Partner and Affiliate program.
Let's explore more on Twitch to enable you to understand if it is something you also want to pursue.
What Is Twitch and How Does It Work?
Twitch is a live-streaming service that was founded in 2011. You can live stream or watch the streams of others and interact with others, even the streamers, via live chat.
The platform is open for every kind of streaming, from music, talk shows, radio shows, IRL, and others, but it has gained popularity for streaming video games.
Twitch also allows streamers to make money on their streams. Let's learn how Twitch works.
Accessing Twitch
You can access Twitch via its official website and app. Once you access it, you must create your Twitch account.
Though you can watch the content without creating an account, but you must create a Twitch account for chatting during the live stream, subscribing to any streamer, or following any channel.
You can sign up for Twitch by entering a username, password, email address, and date of birth.
Interestingly, you can find Twitch apps for iOS, Android, Mac, Xbox, Playstation, and other popular systems.
Live Stream on Twitch
Twitch is the perfect place to host a live stream if you are a creator. Twitch is a very popular spot for gamers to stream their gameplay live for the audience, while the audience can interact on the chat. This is a fun way to see the game in action beforehand to make up your mind before finally purchasing it.
To stream on Twitch, you would need the right equipment, depending on where you are streaming from. If you are streaming from your PC – you would need a good internet connection, microphone, webcam, and streaming software like OBS Studios for an enhanced experience.
On PlayStation 4 and 5, you can use your console and the official Twitch app. Similarly, you can stream from Xbox, Nintendo Switch, and even from a mobile on Twitch via the Twitch app.
The above are the basic things needed to help you get started. Once you become a pro, you will start figuring out what more you need, like a capture card (that allows you to record and stream video from another source to enable it to be shared). It is worth noting that streaming on Twitch is free.
Discover Content of Every Kind
Twitch has a vast array of content to explore from. Twitch recommends the popular streams and the ones based on your preferences on the main page.
Furthermore, you can discover the streams by going to the category of your choice (Gaming, Creative, Communities, and Discover).
Channel Subscriptions
You can follow any channel that intrigues you on Twitch to stay on top of the latest content, but if you want to show more of your support, you must subscribe to the channels.
Channel subscriptions do not come for free, so whatever channel you subscribe to will benefit the creator in their journey.
The channel subscription also comes with various perks that freebies cannot enjoy, including custom emojis, chat features, ad-free viewing, badges, stickers, and cheers, to name a few.
You can subscribe to any channel by visiting the channel profile page and hitting the "Subscribe" button. There are three tiers of plans from which you must choose from.
Live Chat
If you are a viewer, Twitch is the best place to find the creators of your choice and engage with them in real-time with the chat overlay (if they allow it).
You can also access custom emojis on live chat if you have subscribed to a channel. Additionally, you can get access to exclusive content never seen before from the creator with your subscription.
Twitch To Make Money
One way to make money from Twitch is via monthly subscriptions; another is via Twitch Partner or Affiliate program.
Once you meet the eligibility criteria, you can earn money via Bits (donations from viewers) and commission from selling games (5%). Besides, if you become a partner, you will get access to more benefits than those for the affiliate.
There is a separate eligibility criterion for Partner and Affiliate programs. You might want to see them on the Twitch website. Additionally, streamers can also make money from ads.
Bottom Line
Twitch is a streaming service that offers fun content for viewers on a wide range of topics and themes, predominantly gaming.
To get into Twitch, you first must access Twitch either on PC, mobile, Xbox, PlayStation, or whatever your device. Next, you must create your Twitch account.
Once you have it, you can start your live broadcast for your viewers. Your viewers can show their support by following and even subscribing to your channel.
You can make money from Twitch through subscriptions, Partner and Affiliate programs, ads, and influencer marketing.
If Twitch seems like your cup of tea, hop on it and create your account for free.