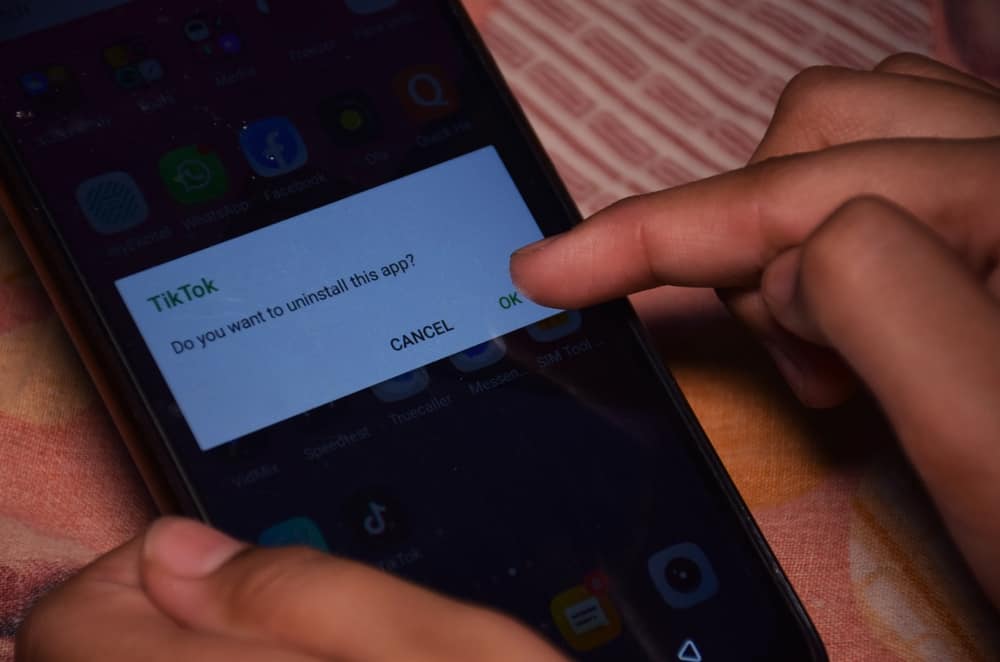 You might reach a time when you are no longer interested in using some apps like TikTok, and you want to take your time off the app.
Whatever the reason that is making you delete your TikTok account, you don't have to worry because it is easy.
If you are using the TikTok app, tap on your profile icon, then select the "Settings and privacy" option. Click on the three lines and tap on "Manage account". And you will see a "Delete account" option. Once you click on "Delete account", you can enter why you are deleting your account and proceed to delete it. Moreover, to delete your TikTok account on the web, stick around to discover how to achieve that!
If you have tried many ways to delete a TikTok account without success, this guide has presented tested ways you can use to delete your TikTok account. Moreover, the guide has explained how you can back up your data before deleting your account.
How to Backup Data Before Deleting your TikTok Account
Once you delete your TikTok account, you will have a grace period of thirty days, within which you can log back and access your data.
If you know you never want to use TikTok again for some time, you may need to back up your data so that it will not get deleted from your account.
Open TikTok on your phone or desktop computer.
Navigate to settings by clicking on your profile icon.
After tapping on the three lines, tap on the "Settings and privacy" option.
Find the "Privacy" option and tap on it.
Navigate the section and click on "Download your data".
You will see the file format options, and TXT is selected by default. If you want your data to be JSON, choose the option.
Click on the red "Request Data" button.
Your data will get downloaded in a zip format after some time in the format you choose. We recommend downloading in TXT format because it is readable by humans in that form.
How To Delete Your TikTok Account in 2 Ways
After ensuring your data is securely downloaded, you can delete your TikTok account from your app on your mobile phone or through the website, as explained below.
Delete TikTok Account via App
Launch your TikTok mobile application.
Tap on your profile icon at the bottom.
Select the three-line menu icon.
Tap on the "Settings and privacy" option.
Scroll through, and tap on "Manage account".
Please navigate downwards, and tap on "Delete account".
Follow the prompts on the screen and confirm you wish to delete your account by selecting "Continue".
Delete Your TikTok Account Through the Web
If you are accessing through the website, you can delete the account as explained here:
Use your preferred browser to access TikTok.
Tap on your profile picture and select "Settings".
In the "Manage Account" section, navigate to "Access control".
Tap on the "Delete" option on the right side of the screen.
You need to follow a few onscreen prompts to complete the deletion of your TikTok account.
Conclusion
TikTok is great for connecting, and if you decide to delete your account, no one restricts you from achieving that.
It doesn't matter whether you are accessing your TikTok through the web or mobile app because this post has explained how you can delete your account quickly.
Frequently Asked Questions
Why is my TikTok account not getting deleted?
If your TikTok account is not getting deleted, you have not provided the required contact information to complete account deletion. But that does not mean you can't delete the account because after proving it is yours, you can delete it. Otherwise, if you have offered all the information, restart your phone and try deleting it again.
Is it possible to delete my TikTok account?
Yes. TikTok allows its users to delete their TikTok accounts from the mobile application or the website. The process is not that different, and you can delete the account from the settings section under the manage account option.
Can I access my TikTok data after deleting the account?
You can access your TikTok data after deleting your account if you have downloaded it. However, if you have not downloaded the data and thirty days have not ended since you deleted the account, go back and log in, and your data will get restored after reactivating your account. If thirty days have completed and you have not downloaded the TikTok data, you will never have access to it again.