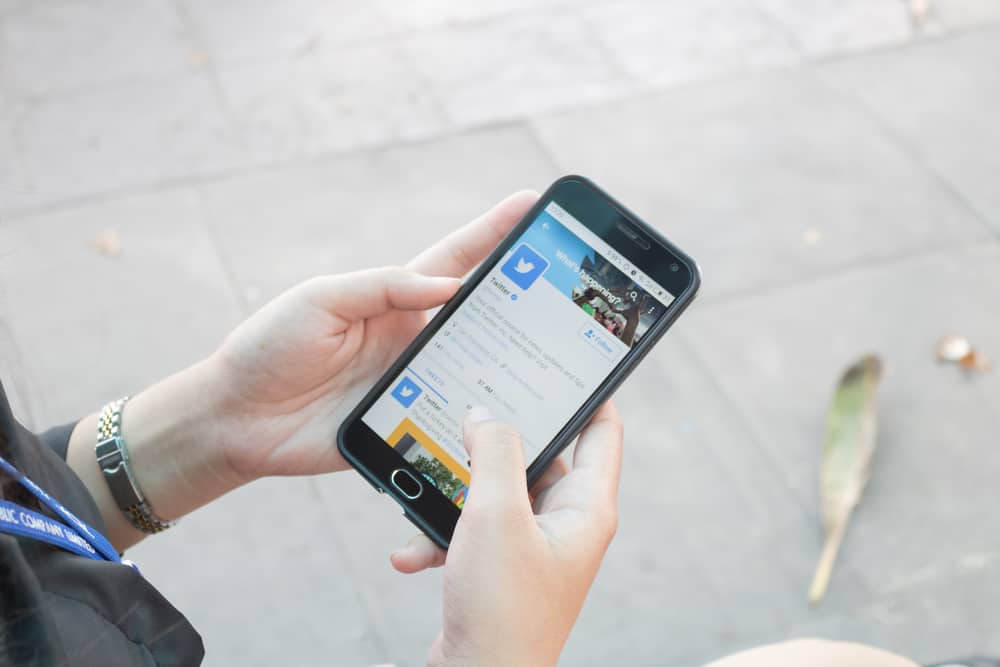 It is normal to look at people's profiles when you know them or what to know who they are.
As you view the profile, you may wonder, what if Twitter tracks all the profiles I view?
It can be worrying because you don't want the owner to know if you viewed them.
If you want to know if Twitter keeps track of your profile views, read this guide.
Twitter tracks some of the information you interact with on the platform but does not track the profiles you look at. Twitter can only tell of the profile you view on the platform when you engage with the profiles through likes, comments, or retweets. Without monitoring the data, the owner will not know who viewed them on Twitter.
The article will explore the possibility of Twitter tracking profiles you view, what information Twitter tracks, and how one can see Twitter analytics when they want information regarding the number of people interacting with your profile or tweets.
What Information Does Twitter Track?
As much as Twitter does not track the profiles you look at, they keep track of other information you interact with on the platform.
Whenever a person likes or comments on your tweets, Twitter will notify you if you have notifications enabled. The following are some data that Twitter enables its users to view from their profiles.
Likes
When you like or someone likes a tweet, Twitter keeps such information, and when you look at your profile, you can see a list of Twitter users that liked the tweet.
If you want to see people who liked your tweets, navigate to the profile, click "Likes," and see the list of people under the "View Tweet activity" option.
Comments
When someone leaves a comment on your tweet, you can know the profile of such an individual by opening your tweet and viewing comments.
Retweets
Twitter keeps track of how many users retweet your tweet. Once you open a Tweet, you will see all individuals that retweeted.
Moreover, you can see more information like the total likes on the Tweet and total engagements when you click on Tweet activity.
Does Twitter Track What Profiles You Look At?
Twitter does not track the profiles that other people look at. The fact that the platform does not track profiles that users view makes it impossible to know who viewed your profile.
The only information Twitter has provided its users is general statistics on how far your content reaches.
Many websites have talked about apps that enable users to see who viewed their Twitter profile, but many of them only phish your data.
When you look at a person's profile and engage with them through tweets or comments, they may tell you viewed their profile.
How To See Your Twitter Analytics
Twitter does not offer information about the profiles you look at, but it provides valuable insights regarding your Twitter content.
If you want information on how many people have looked at your profile, you can achieve that by visiting Twitter analytics as explained below:
Launch Twitter on your device.
Once you Log in, navigate to the "More" option on the left.
Click on "Creator Studio."
Click on the "Analytics" option.
Twitter will provide helpful information regarding who engaged with your profile and tweets in the past 28 days. Moreover, Twitter will let you see your top follower and some of your tweets that performed better.
Conclusion
Twitter is a suitable application for sharing your views and engaging in trending topics.
It is normal that someday you will look at someone's profile, and you may not want them to know.
The good news is that Twitter does not track what profile you look at.
Moreover, Twitter offers no way of telling the account users that viewed your profile.
If you want more information on what kind of data Twitter tracks and how to see your Twitter analytics, read this guide!
Frequently Asked Questions
How do I tell who viewed my Twitter profile?
On Twitter, it is impossible to know who viewed your profile. Twitter offers no direct feature because whenever users look at others' profiles, Twitter does not track such information. There are many tools assuring users of being able to see who viewed their profiles, but unfortunately, many such tools are only after your data.
Can I tell which of my Tweets is doing better?
Yes. Twitter offers a way of telling how your content has been performing on the platform. If you want to see the details, you need to navigate to the more option and click on Analytics. All information regarding your better-performing tweets will be indicated.