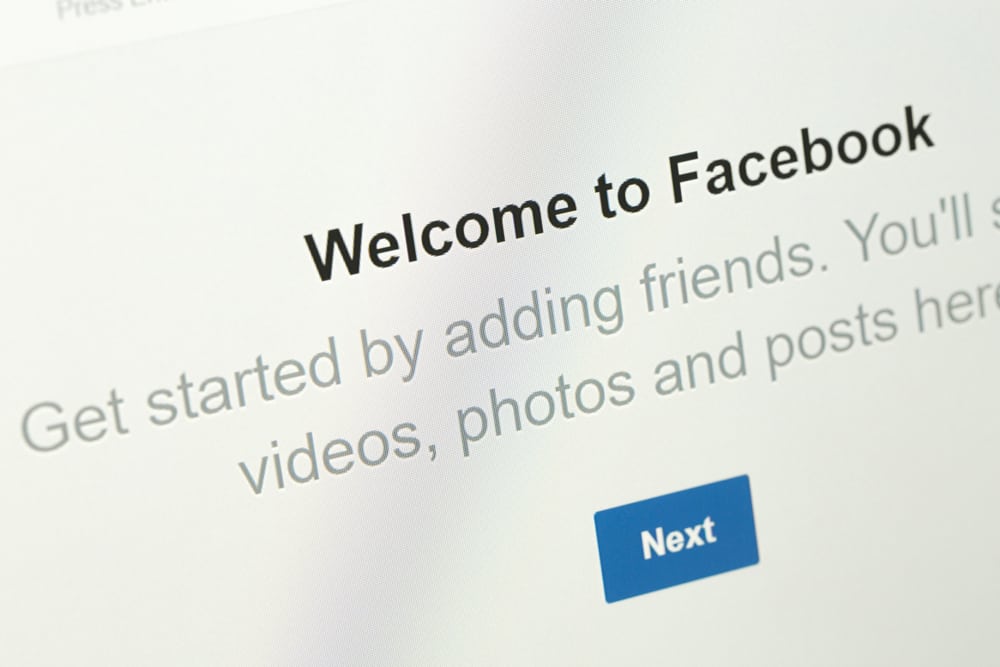 By default, when you create a new Facebook account, you will get the "Welcome to Facebook" message on your News Feed, which is Facebook's way of welcoming new users. Besides, the message indicates that your account profile is yet to be completed, and you are yet to get Facebook friends.
Once your profile is complete, the message bar will automatically disappear. What if your account is not new, but you still get the message bar?
The quickest way to remove the "Welcome to Facebook" bar is to check your profile. If it is incomplete, you complete it. Moreover, you can try to get more contacts on your friend's list or even post a Facebook profile with information on it. You will automatically make the message bar disappear by making your Facebook account active and being vibrant with friends.
This guide covers circumstances in which you can get the "Welcome to Facebook" message bar, how to remove it, how to create a custom message, and answers the frequently asked questions about the Facebook message bar. You can't miss this!
Why Am I Getting the "Welcome to Facebook" Message Bar?
If your account is old in terms of usage, you shouldn't get the message bar. Nevertheless, there are three reasons why you may end up getting the "Welcome to Facebook" message, including:
If your Facebook is new, you will get the message bar to indicate you are new to Facebook, and you need to complete the profile and feed it with your basic details, such as gender.
When creating your profile, Facebook creates a News Feed for each new account, and the News Feed may have the "Welcome to Facebook" message.
The message bar may result from a stream of updates from accounts, friends, and Facebook pages that you follow.
Now that you know why you are getting the message, let's see how you can get rid of it.
How To Remove the "Welcome to Facebook" On My News Feed
The first step to removing the annoying message is to check your profile. If you have a new account, ensure you complete the profile by providing all the needed information, such as gender, age, and names. That should fix it if an incomplete profile were the cause.
Also, you can remove the message by ensuring the Facebook account is creative. To make your account active, try the below tips.
Start sharing posts on your account by clicking the "What's on your mind" and adding something interesting.
Add pictures to your Facebook gallery. One photo on your profile is not enough. Try posting a few pictures or uploading them to your profile.
Add more Facebook friends from your contact list. Search for friends on Facebook under the "People you may know" using their names, phone numbers, or email addresses, and send them friend requests. Besides, if you receive friend requests, accept them to increase your Facebook friends, making your account active.
Flood your profile with information. There are so many details that you can add to your profile. Edit a few things and supplement other information.
Hopefully, your Facebook News Feed will be rid of the "Welcome to Facebook" message bar after some time. The trick here is to make your account active. Besides, your account should be fine using the four tips discussed above. Moreover, making your account active gets rid of the annoying captcha.
Conclusion
Getting a "Welcome to Facebook" message on your News Feed can get annoying. Luckily, this guide covered the reasons why this may happen. Besides, we discussed the different tips to get rid of the message. Hopefully, if you follow them, your Facebook should resume normalcy without any irritating messages.
Frequently Asked Questions
Why do I keep getting the "Welcome to Facebook" message?
The main reason is probably you have an incomplete profile. If that's the case, you can eliminate it by completing your profile details and making your account active using the tips discussed in the article.
How can I create a custom Facebook Messenger greeting?
It's possible to create a custom news feed. Click "Pages" in your News Feed. Under your page, click "Settings", then click "Messaging" on the left. Click to select "on" besides the "Show a Messenger Greeting". Finally, click "Change, edit the message", add your own, and then click "Save". You now have a custom messenger greeting.
How can I quickly make my Facebook account active?
The secret lies in how often you post and get friends. So, begin by posting pictures and videos and commenting on other people's posts. Furthermore, searching for new friends and accepting friend requests creates a large following.