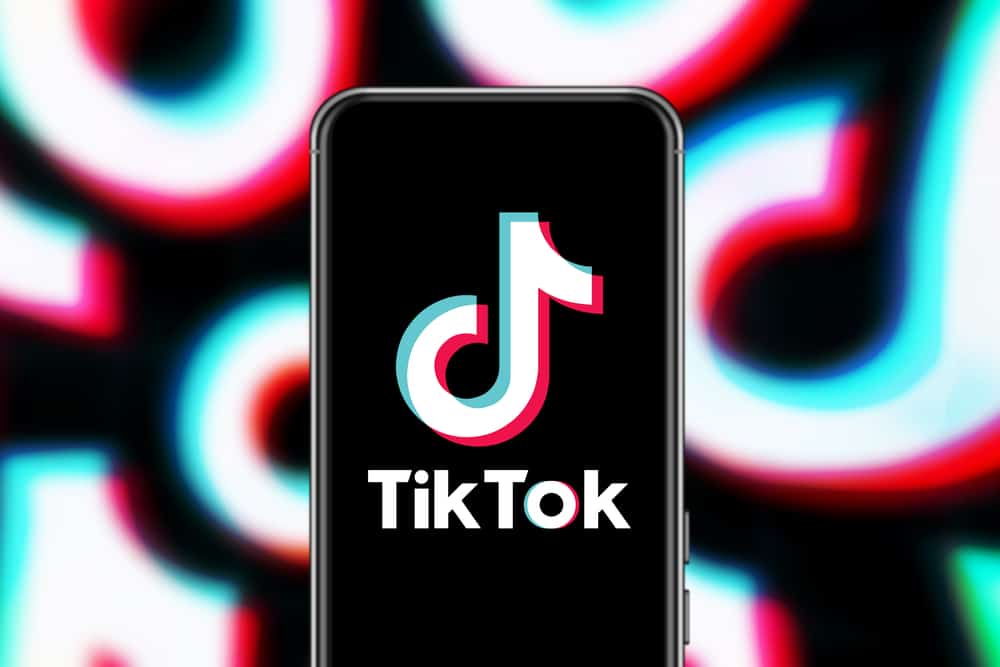 ByteDance acquired Musical.ly and gave birth to TikTok. People between the ages of 12 and 20 quickly joined the platform, where they can create and see short videos with their favorite tunes. Besides, TikTok also offers filters, stickers, effects, and other fun things to give a further oomph to your videos.
However pointless TikTok seems, the platform is growing and is growing exponentially. TikTok has 1.2 billion active users and is generating revenues in billions. The data shows that every second, eight new users join TikTok. These numbers show the magnitude of the success of this world's fastest-growing social media platform.
TikTok allows users to add their videos, sounds, hashtags, and effects to Favorites. Users can create a collection of their favorites and revisit them whenever they want. All you need to do is select a banner/bookmark icon under any video, audio, etc. — to Add them to your Favorites. When you want to delete anything from Favorites, deselect the banner/bookmark icon. 
So, if you want to delete any video from your favorites, keep reading to learn the trick. This guide will show you just what exactly you need to know. Let's get on with it now!
TikTok — The Fastest Growing Social Media Platform
Some people find most of the things on earth either ridonculous, pointless, or cringy. For me, TikTok is all of these things. Before you lose your cool, calm down and hear me out.
I find TikTok all ridonculous, pointless, and cringy because the kind of content (some, if not all) on TikTok is all. Well, I mean, what's the point of watching people dancing to Beyonce's songs when I can see a better version of the song on YouTube with Beyonce actually dancing on it.
But despite all my strong opinions on TikTok, for some reason, I find TikTok entertaining. I mean, keeping aside all the fun, educational, and ASMR content (I love soaps cutting ASMR videos, and even Korean home cleaning videos), the crappy dances are still kinda fun.
It is, in fact, the USP (unique selling point) of TikTok, you can hate it all you want, but for sure, you cannot ignore it and get hooked to it once you open the app.
– TikTok (along with its Chinese version Douyin) has more than a billion active users, the fastest any social media platform reached in such a short time.
– On Apple App Store, TikTok is the most downloaded app.
– TikTok runs in more than 155 countries.
– More than 2.5 billion times, people all around the world have downloaded it.
– TikTok has the highest social media engagement rate, even more than Instagram and Facebook.
– In 2020, 18% of all internet users used TikTok.
– Young people between 18 and 24 are its avid users.
– Floating Broomstick video by Zack King has the most views on TikTok.
– Charli D'Amelio tops the world with the most numbers of followers on TikTok.
Save Your Favorites on TikTok
Recently, TikTok introduced some new features. TikTok introduced a long video option (10-minutes), along with the Add to Favorites feature that enables users to save anything they like (video, audio, effects, hashtags, etc.) in the app.
Indeed, it is a fun option as whenever you find any video worth watching, again and again, you can save them into the favorites category. Besides, you can also organize all your Favorites into separate Collections for your convenience. 
How To Add Videos, Sounds & Others to Your Favorites
Open TikTok App and enter your Login information.
Look for a video you want to Add to your Favorites.
On the right side of the screen, look for a banner/bookmark icon and select it.
The video automatically comes into your Favorites now.
Another method is to look for an Arrow on the video and select it. A list will open, select Add to Favorites from the list of options.
If you find any sound fun and want to use it later, you can add it to your favorites. Tap on the audio details at the bottom of the video (next to the music icon). When you tap it, all places where this song appears will pop up. On the top, select the Add to Favorites icon. 
Viola! You have the audio in your Favorites now.
How To Delete Favorites on TikTok
After adding any video and audio to your favorites, you can also delete them from the list. Try the following method:
On your Profile, go to Favorites.
Click on the video or audio you have added.
Deselect the Add to Favorites icon (banner/bookmark icon) to remove any video, audio, or anything from Favorites.
Conclusion
To sum it up, we know TikTok is growing exponentially and is now a billion-dollar company. TikTok started as something for younger people and is now appealing to people of all demographics. Due to its increasing growth, the app is bringing the newest features to make things more fun for its users. One such feature is Add to Favorites.
Users can add audio, effects, hashtags, and videos to their Favorites and view them later anytime they want. Besides, they can also delete their favorites or arrange them in different categories.