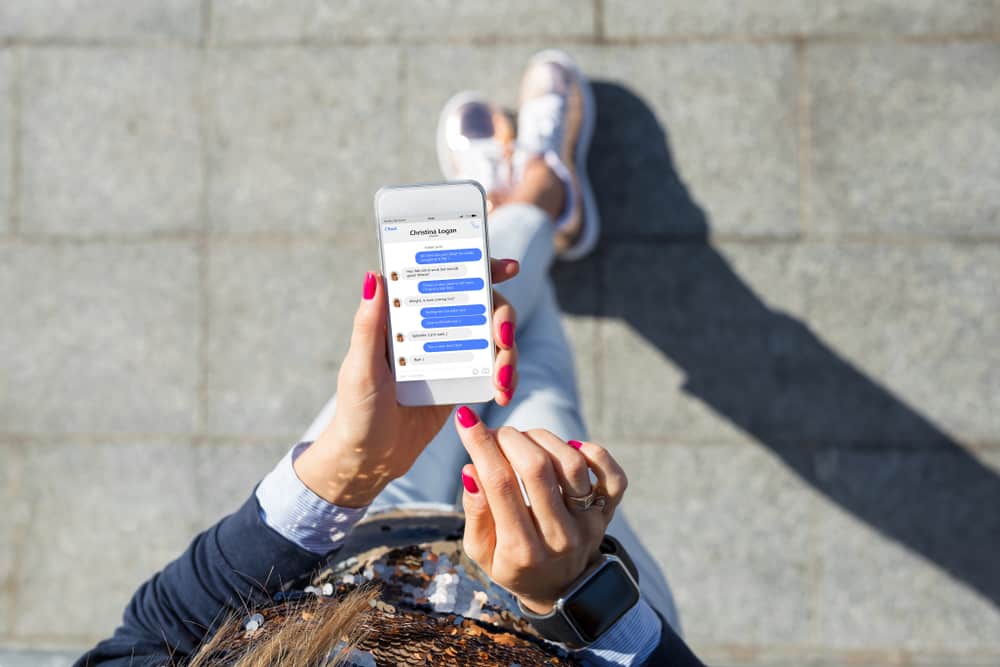 Facebook provides a great package to scroll through your feed, stalk your friends, and even enjoy group chats. Facebook has made it easy for everyone to text hassle-free with its Messenger. It's really easy to add friends and make a group with the messaging app. Still, you can get mixed if you don't know how to delete a group on Facebook Messenger.
There are 2-3 simple ways that you can follow to delete a group on Facebook. The first and easiest one is to keep a long tap over the group chat. Delete chat, and you won't see it again. The other one is to take the help of the "eye button." Open the chat and tap on the upper right corner to leave the group. It's appropriate when you aren't the group admin but you don't want to be in that group.
You make study, gossip, friends, and entertainment groups over Facebook. You send daily memes and have fun while chatting. Still, there's no need to have the group in your chats when everyone stops talking. Hence, you may want to delete it.
We have kept your problem in our minds. Here are 2-3 methods to help you delete a group on Facebook Messenger with your phone and PC. Scroll down to know more!
What Are Facebook Messenger Groups?
Facebook Messenger groups work just like the group on other social platforms. Here you can have multiple group admins. The messenger groups can only hold up to 50 members. You can create a group due to several reasons.
You can add new friends and give a name to the group. You can also customize the emoji and the theme of the messenger chat. You can share videos, images, text, and voice messages. You can also leave the group when you wear out of it.
You can only delete a group chat when you're a group admin. If you have administration rights, you can easily kick members out or delete the group chat. If you're just a group member, you can just leave the group but not kick anybody out or delete that chat.
How To Delete a Group Chat on Facebook Messenger
Facebook group chats are the best place to get some good giggles and a fit of laughter. Still, a time comes when your group chat dies down. Let's be honest, every group chat becomes empty after some time. No messages, no nothing!
This is the case when you need to learn how to delete a group on Facebook Messenger. Hover down to get three top methods to delete groups!
Method #1: Delete the Group Chat by Long Tap
This is the most straightforward way to delete a group on Facebook Messenger. Here's what you need to do.
Go to your Facebook Messenger.
Search your "Group name," but do not open the chat.
Keep a long tap on the group chat.
You'll see a dialog box.
Click on the Leave Group.
Repeat the 3rd and 4th steps.
Delete the chat.
This is how quickly you can delete a group on Facebook Messenger. If this does not fit your bill, you can explore more methods below!
Method #2: Delete the Group via Eye Button
In this method, you'll learn how to delete a group on Facebook Messenger by the in-chat icon. You just have to follow a few steps:
Go to your Facebook Messenger.
Open your Group Chat.
Click on the icon in the upper right corner.
Tap on See Group Members.
Select your group members and remove them from the group, one by one.
For deleting your group, follow Method #1.
There is one other way to delete the group too. Follow the first three steps of Method #2. After that, scroll down and find the "Leave Group" option. Tap on it and confirm to leave the group. For you, the group would be deleted.
Method #3: Delete a Group on Facebook Messenger on a PC
This is the last and final method to delete a Messenger group on your PC. Here are a few steps you need to take.
Go to your Chrome -> Search Facebook.
Login to your account.
Go to Messages -> Search Group Name.
Open the Chat.
Tap on the "group name" on the upper left side.
Select Members.
Remove them one by one.
In the end, Leave the Group.
This is how you can delete a group on Facebook messenger with little effort. Now, it has become easy for you to get rid of expired groups.
Conclusion
It can be hard to filter the needed chats if you have too many dead groups lingering in your Messenger. If you push back the work of deleting group chats, they can be piled up. This will also make your chat box messy.
You can delete the group by removing the members. Still, this will notify them. If you want to delete the group silently, leave the group. Hence, it's your call to pick whichever method appeals to you!