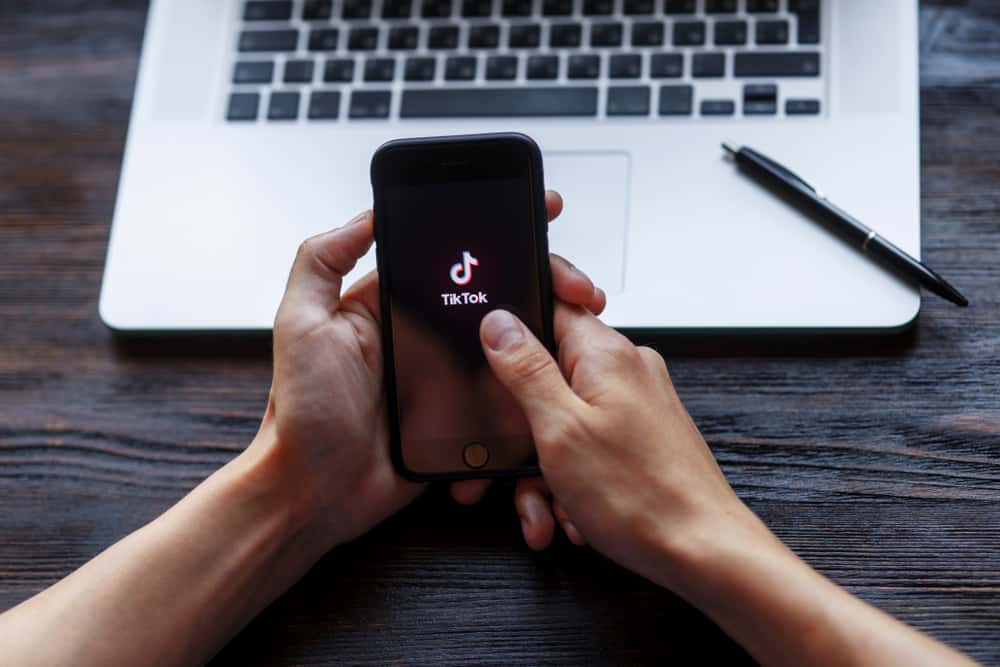 It's always a plethora of fun on TikTok with different content to consume and feast your eyes on. Regardless, music and sounds still stand at the center of entertainment for TikTok users. So you might want to know how to add, edit, trim videos, and more importantly, how to cut sounds on TikTok.
There are two ways to cut sounds on TikTok: trimming sounds before recording and after recording your TikTok video. Also, you should know that you can only cut sounds longer than your video length, which should be at least 15 seconds long.
That being said, if you are a newbie at this, navigating your way through TikTok might be tricky, but not to worry because, in this article, we have explained the step-by-step process of how to cut sounds on TikTok. Keep reading.
Method #1: Cutting/Trimming Sound on TikTok Before Recording
You can cut sounds before recording your video, and one of the advantages of adjusting sounds before filming is that it allows you to easily sync the sound with the video you are trying to make.
By doing this, you would save yourself the stress of trying to adjust sounds and video to play in sync.
These steps would guide you through cutting sounds on TikTok before recording:
Open the TikTok app and tap the "+" button (record) to get started.
Locate the create page, and tap the "Add sound" icon to start working on your sound.
On the sounds page, you'll find a list of recommended sounds you can go for. Just use the search bar to search for the sound you are trying to add to make it easier for you.
On the next page, the result page, you'll find a red check mark next to the song you searched for; click that to select the sound.
Once you click the red check mark, you will be taken to the camera page. In the top right corner, tap the tab next to the sound.
The next page would lead you to a sound tab; just tap the scissors button at the bottom of the page to start adjusting sounds.
At this point, a soundwave bar appears. Drag the song's default starting point to the left using the soundwave bar.
When you are done with these changes, tap "Done", and finally, hit the "x" (close) button at the top left of the sounds page.
Method #2: Cutting/ Trimming Sound on TikTok After Recording
Tiktok also allows you to add sounds after recording your videos. For this, you may choose sounds from your list of favorites or the recommended list on TikTok, but the same rule applies whichever way. All songs added should be at least 15 seconds long before you can cut them.
Follow these steps to cut sounds on TikTok post-recording:
Launch the TikTok app and tap on the "+" (record) icon to start.
Record your video. You can choose to do this with or without a sound and then tap the red checkmark button to continue.
On the bottom right of the editor, tap the sounds button that allows you to add sound to your video.
Select the song you'd like to add to your video.
On the next page, you'll find a scissors button; tap on that to start cutting sounds.
Now drag the sound wave bar to whichever point you want the sound to start from.
Next, tap "Done" to apply these changes, and there you have it!
TikTok allows you to keep the original sound of your video. This may be useful if you would like to make some changes later. There's also a "discard" option if you're sure you will not need it again. You can also adjust the volume of the sounds to how best you deem fit.
Conclusion
There you have it! With these ways, you can adjust and cut sounds from TikTok to the length you'll love it to be. However, there's a need to iterate that the sounds must be at least 15 seconds long before you can make any adjustment.
Finally, you must also pay attention to ensuring your sounds and videos are always in sync so you don't end up with weird results. Asides from that, you can have fun making trending videos on TikTok.
Frequently Asked Questions
How long can a TikTok sound be?
A TikTok sound has a sound limit of 15 secs max. TikTok can be sued for violation of contract once it exceeds that.
Can you change sounds after posting on TikTok?
No, you cannot change sounds or music after you've posted on TikTok. You can only change them during the editing phase.