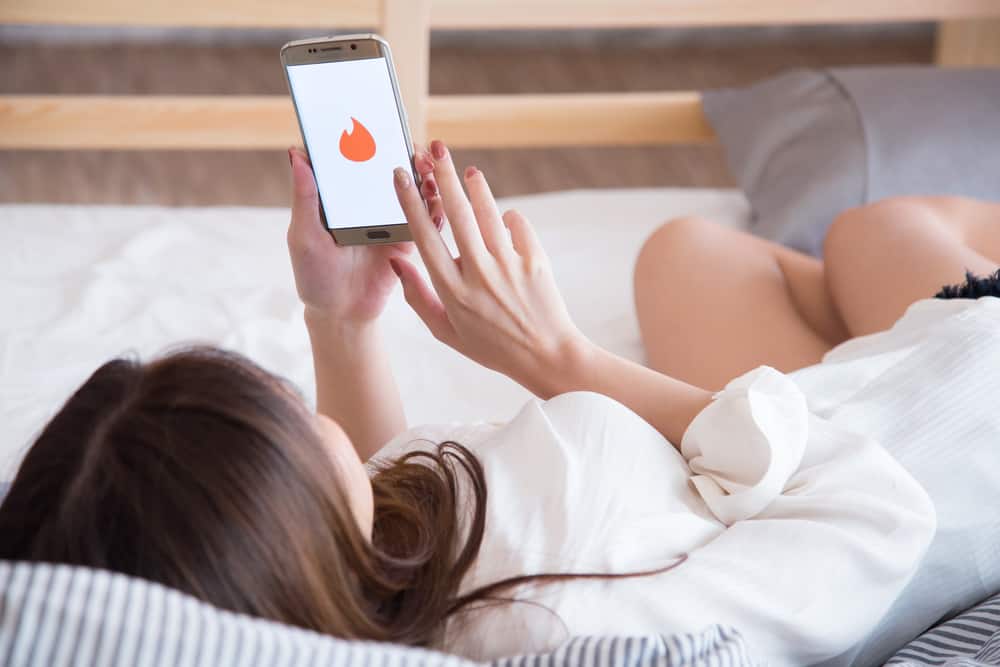 We have all been there.
That moment when you are just kicking off with someone on Tinder, and you do not want to be too forward just yet to ask for their Instagram.
The conversation is going great, and at least you have met a potential date, but you are not sure yet.
Maybe they are too good to be true, or you want to see their life outside the app. A little curiosity does not hurt at all.
So, how can you find someone's Instagram from Tinder?
Finding someone's Instagram from Tinder is usually not a straightforward route. You can check if they have linked their Instagram account to Tinder. Another option is to use clues, like the name, schools they have gone to, etc. You can also try using Google's and Bing's reverse image search or dedicated websites to find their Instagram. If none of the methods works, you can just be blunt and ask.
Irrespective of the difficulty of finding an Instagram profile from Tinder, there are a few ways to get around this.
Method #1: Check User Profile
Some users do not care too much about keeping their social media privacy, making it easy for other users and potential matches to see their Instagram posts by linking Instagram to their bio.
This way, potential matches can quickly check them out but keep in mind that they can select posts visible on Tinder.
So next time, don't just swipe through and be blind to profiles. The information you are looking for might be there for you, hidden in plain sight.
Method #2: Lookout for Clues
This is when you become an amateur detective. If you cannot find it the easy way, then one way you could find an Instagram profile from Tinder is to look out for clues. These clues can be from the username.
Some users prefer to use the same name on all their socials, and if your match happens to be this type of person, you might have struck a breakthrough trying to find them on Instagram.
However, your search can be made easier if you know their last name via their profile or if they have somehow told you from your chat with them.
Choosing a last name to display on Tinder is optional.
Not adding a last name to the Tinder profile makes your job more difficult because it is a little harder to find someone on Instagram with just their first name unless the odds are in your favor and they have quite a unique name.
If you have the time and patience to look through a bunch of similar names and profiles, you might be lucky to find something.
Other clues on their profile can also help you with your little detective job. Information like the college they attended or the city they live in can aid your search but maybe not directly through Instagram.
You can use these tiny bits of information and filter your search on Facebook. If you successfully find their Facebook using this bit of info, you're surely one step closer to finding their Instagram.
LinkedIn is another social media platform where you can tailor your search using the name, school, and city of your interest as listed on their Tinder profile.
And yes, you can also type in their Tinder username on Google or Bing and see what pops up.
The internet is a reservoir of info, so you might be lucky to get more information about your interest from Google which will now lead you to their Instagram.
Have you ever Googled your name or social media name? You see how many results come up when you do, right?
That is as much information and more that can pop up when you do the same for someone else, and yeah, you might just about get handy clues to lead you to their Instagram page.
Method #3: Google and Bing Image Reverse Search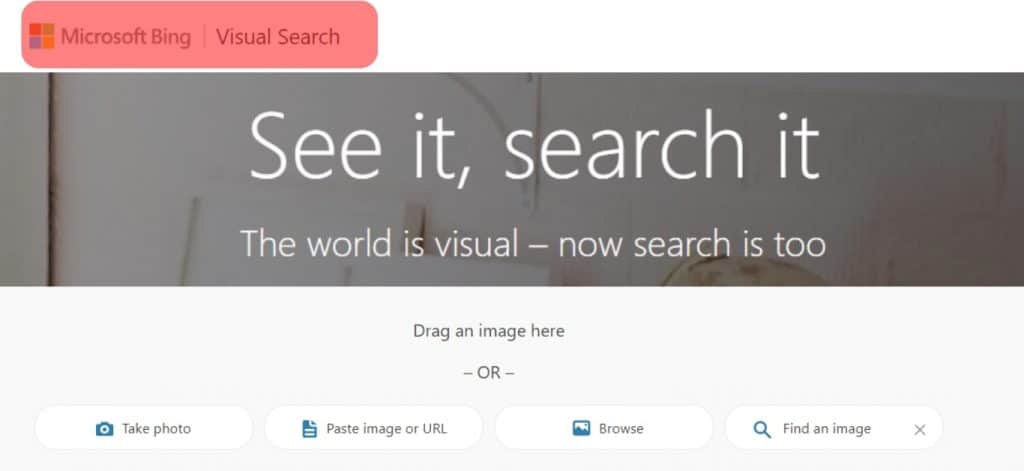 Another helpful way to find someone's Instagram profile from Tinder is by doing a Google or Bing reverse image search.
In case you didn't know, search engines like Google and Bing are not just for searching strictly via text.
You can quickly type whatever you are looking for in the search bar and get your results within seconds, but you can also do the same with an image.
To use the reverse image feature of Google, visit images.google.com, click on the camera icon, and upload your image. Within seconds you will get a result of all similar-looking photos and their source.
On Bing, the image icon is right by the search bar on the homepage, and you can upload your image and get results in seconds.
How good does that sound?
There is a good chance that you might get results that will lead you to find your interest's Instagram, and because of how big of a search engine Google is, you are likely to be exposed to even more information about your match.
In as much as you are likely to get desired results, you will see a lot of irrelevant results.
You will need a lot of dedication and time to go through and scan these results and pages to get a chance to find what you are looking for. Now that's where the next option comes in.
Method #4: Use Dedicated Websites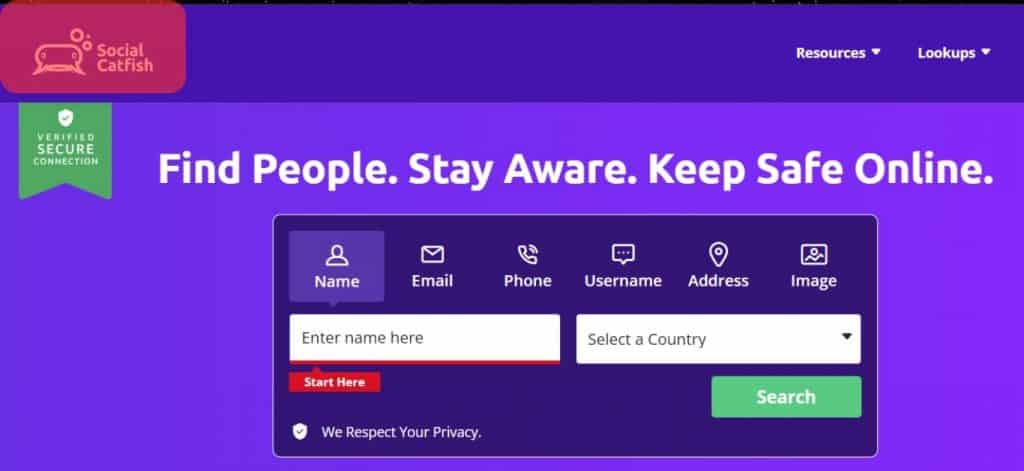 Tools like Social Catfish and Spokeo are two of the most popular internet tools made for searching and finding people online.
Social Catfish works just like a Google or Bing reverse image search, but in this case, because the platform is tailored more to searching and finding people, you are more likely to get a more reasonable result.
All you need to do is visit the Social Catfish website, upload your match's image saved from Tinder, and hit the search button. Social Catfish scans the internet for matching profiles and displays results in a matter of seconds.
On the other hand, Spokeo is more like a search engine for social media profiles.
To use Spokeo, all you need to do is type in your interest's Tinder username, and it searches through over 120 social media networks to find matching profiles with the username. Super helpful?
Method #5: Just Ask
Well, in case you're unsuccessful with your search, or you just don't have all the time to go through the hassle just for an Instagram username, all you can do is just ask.
It is not an unusual question to ask. Ask them for their Instagram, and the response can either be positive or a no; either way, you won't lose hair.
In Conclusion
The fact that Tinder makes it very difficult to access Instagram profiles directly from the app is understandable.
The app developers are committed to creating a community where privacy is at the top of the list, and users can feel the safest while talking to strangers.
Imagine matching with a total stranger, and they can already access your Instagram page and other social media profiles.
I am sure that is not what a lot of people would like.
Nevertheless, there are methods you can use to find someone's Instagram from Tinder.
This article provided you with five; try those and let us know how they work in the comments section.