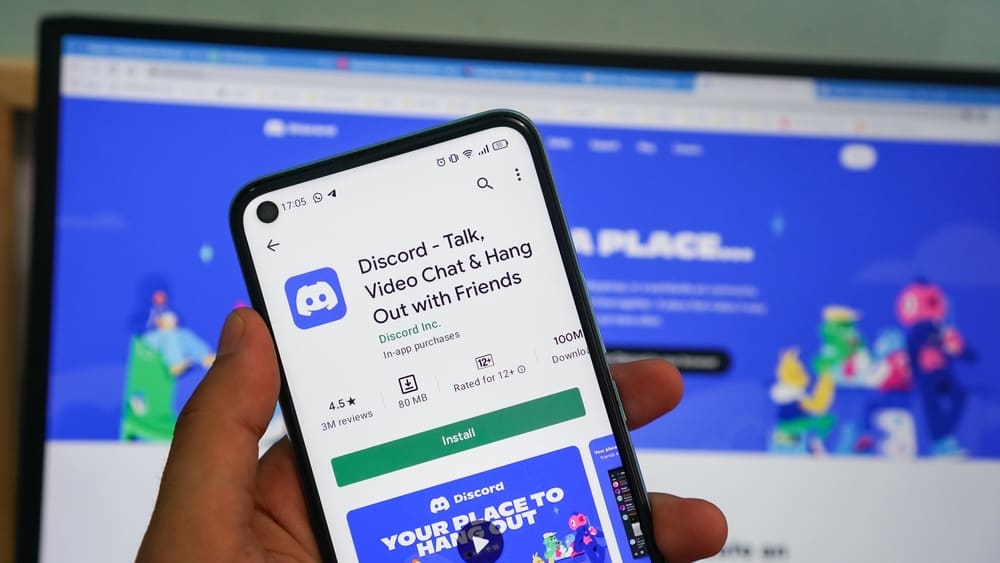 Discord is one of those apps that isn't as popular nor has a staggering number of users as most social media apps.
However, it finds its way into conversations, and soon, you are wondering how to create an account or, in this case, how to do so on a PC.
Creating a Discord account on a PC is a straightforward process that requires you to sign up with your email, provide certain information about yourself, and verify your number or email. You can go through the entire process in a few minutes or less.
However, before we dive into this step-by-step process, we think it would do a lot of good to talk about what the Discord app is and why creating an account on it on a PC is even worth the trouble. By the end of this article, you will be able to create a discord account on your PC and have a basic understanding of what Discord is. 
What Is Discord?
You might have heard about Discord from a couple of teenagers or even your friends, and you are currently wondering what it is. Well, Its official website describes it as a voice, video, and text app. However, you will come to see and understand just how useful and fascinating this app is.
The easiest way to describe Discord is to compare it to a combination of several communities, each one formed around shared interests. Most of the communities are invite-only, while others are open to everyone. Conversations, ideas, and concepts are shared and communicated around the shared interests in each community. 
The technical term for communities on Discord is servers. These servers are classified into two categories based on the means of communication they adopt, which can either be text-based or voice-based.
Text channels are channels where the members can post messages through text, as well as upload files, and share images. However, Voice channels allow members to communicate via voice and video calls, share their screen and even go live.
Now that we have gotten the technical stuff out of the way, we will be looking at why you might have to create a Discord account on your PC. 
Why Create a Discord Account on PC?
There are three major reasons why creating a Discord account on your PC is a big deal. These reasons include the following:
The multiple uses of Discord on PC
Ease of access on PC
Reason #1: The Multiple Uses of Discord on PC
Well, Discord isn't just one of the many popular social media apps out there. It was primarily built for PC gamers worldwide to communicate while they played. This heavily informed most of its early features, including screen sharing.
However, over time, Discord began to attract a whole lot of people with different interests. Its high-quality voice chats make it perfect for podcasters. Also, development in its video chat has made it an alternative to Zoom and Skype services.
All of these factors in why new users like yourselves often have to open a Discord account on your PC, as you most likely need it for activities that are PC related, like gaming, office meetings, etc. 
Reason #2: Ease of Access on PC
From its early days, Discord already had dedicated apps for Windows PCs and Macs. It also functioned effectively on the web. This is unlike other apps like WhatsApp, which focused first on Android and iOS devices.
This means you can easily open a Discord account on your PC without ever touching your phone. Of course, the same can be achieved on your Android or iOS device, but the extra option of web accessibility and the fact that you probably need it for your PC makes opening it on your PC a big deal.
How To Create a Discord Account on PC?
In the previous section, I noted that Discord has a dedicated app for Windows and Mac PCs and a web app. However, when it comes to opening an account on your PC, it is preferable to do so on the web app.
Upon opening the account, you can go ahead and download the dedicated app for either Mac or Windows, depending on your type of system and then log in with your email/username and password. 
You can always download the Discord App into your system and install it before creating the account. Irrespective, the process of actually creating the account remains the same.
Below are the things you need before you can create the account:
A functional mobile phone number or email address
Your PC
A stable internet connection
Following the steps below to open a Discord account on your PC.
Step #1: Visit the Website
Go to https://discord.com/ on any web browser. You will be directed to the home page. Then click on the menu 'Login' button at the top right corner. 
Upon clicking 'Login,' you will be directed to a page that features input fields for your email/phone number and password. However, since you do not have an account. Click on 'Register.'
Step #2: Enter Your Details
Fill up the form field on the register window with the correct information—type in a working email, a preferred username, a password, and the date of birth.
Then check the required rectangles. Finally, go ahead and click on 'Continue.' Complete the human verification, and you will be taken to a new page.
Step #3: Verify Your Account
You will be directed to a page where you have to verify your account by phone or email. Click on the button to start the process.
Click the verification link sent by email or enter the code sent to your number, and the verification process is done.
Discord is very particular about fake sign-ups and the use of details that are not correct. If the system detects any foul lay on your end, your account will be disabled immediately after you create it!
Congratulations, you have successfully opened a Discord account. Write down your login details so you can easily access them when you forget them.
However, most browsers, like Chrome, automatically save login details if you allow them. 
Conclusion
Opening a Discord account is quite an easy process, as illustrated step by step in this article. The entire process shouldn't take more than five minutes.
Discord is truly amazing, and once you get the hang of it, you will be glad you are on it.