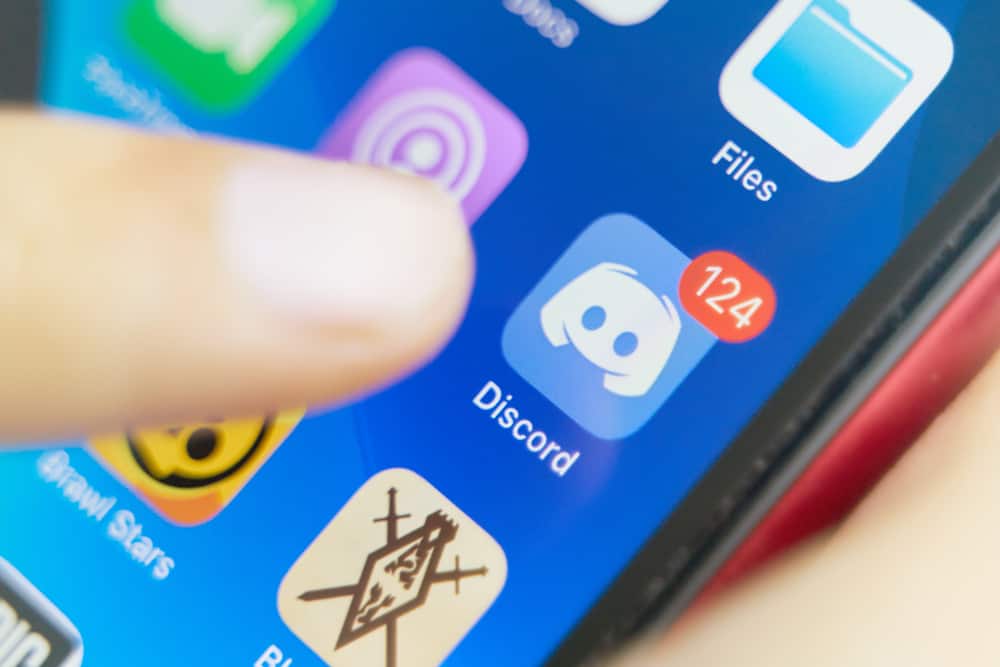 How Discord operates has amazed many users. If you have used other apps like TikTok, you have seen the following section where you can see all the people that a given profile follows.
Many Discord users have looked for a feature that operates similarly to the following feature on TikTok without success.
Is there a way of checking someone's friends on TikTok? If you are asking yourself this question, continue reading this post for more information.
Discord is unlike TikTok or Instagram, which shows you the list of people with whom someone is friends. Discord has maintained privacy regarding its users' data, making it impossible to check a person's friends. But if you have mutual friends with a person, you will see them.
Discord can seem boring when you have no friends to chat with, explaining why you may want to see someone's Discord friends and expand your connection. The post has explained what Discord displays about your profile and how you can see another person's Discord friends.
What Does Discord Show About Your Profile?
Discord is a unique platform that has shown its uniqueness in its operations. If it is your first time joining the platform, you may wonder what other users will see about your profile.
When you are friends with a person in Discord, they access basic information regarding your profile.
Discord will not show the total number of friends you have on the platform, but it will show the information listed below to your friends:
Mutual friends.
Mutual servers.
Accounts linked to Discord, like Twitch or Spotify.
Your tag and username.
Discord profile picture.
Moreover, if you have connected your Spotify to Discord, your friends will see what you are playing. Also, if you are playing music from other platforms on PC, your Discord friends will see what you are listening to.
How To Check Someone's Discord Friends
When you join Discord for the first time, you may be shocked that you don't have friends to chat with. Discord is more interesting when you are joined in servers where you can meet with friends and do things like gaming.
Checking a person's Discord friends is not possible on the platform.
This is because Discord does not have a section with such information. It may be disadvantageous when you want to have more friends on Discord. But you can add a person as your friend when you know their username or tag.
Besides accessing basic information on a person on Discord like username and tag, you can also see mutual friends and servers.
How To Find Friends on Discord
Discord's inability to show information like friends you follow on the profile has made it hard for people to find more friends.
But that doesn't mean you can't have friends on the platform.
If you want to grow the number of friends on Discord, the following are easier ways of achieving it.
Sync Contacts
Syncing your contacts is the best way of finding new friends on Discord, especially when you want to connect with people you know.
Open Discord on your phone.
Go to the "Friends" section by clicking on the person icon.
Under the "Find your friends" option, click on the side arrow to sync your contacts and start chatting.
Mark the checkbox allowing users to add you, then permit access to your contacts.
Allows the contacts to sync, then press "Get Started" to add new friends on Discord.
If the contact has also enabled users to add them on Discord, you will see them listed on Discord.
Use the Nearby Scan Feature
A second way of adding new friends to Discord is by scanning Discord users near you. If a person is within 100 feet, connected to the network, and has enabled location, you will see them and be prompted to add them as friends.
Launch Discord.
Click on the person icon.
Choose the "Add Friends" option.
Click "Nearby Scan" and allow permissions if asked.
Send friend requests to Discord users you want to befriend.
Conclusion
Discord is one of the social media platforms that ensures your data is secure with them.
Unlike other platforms, Discord does not allow people to access your profile information. Besides basic information like username, your Discord friends will not see how many friends you have, nor will it list them.
If you are looking for how to have more friends on Discord, read the tips explained in this guide.
Frequently Asked Questions
How can I see someone's Discord friends?
It is impossible to see someone's Discord friends. Discord does not have a following section like Instagram, making it impossible to see the friends of a given Discord profile. But if you have mutual friends with a person, you can see them under mutual friends.