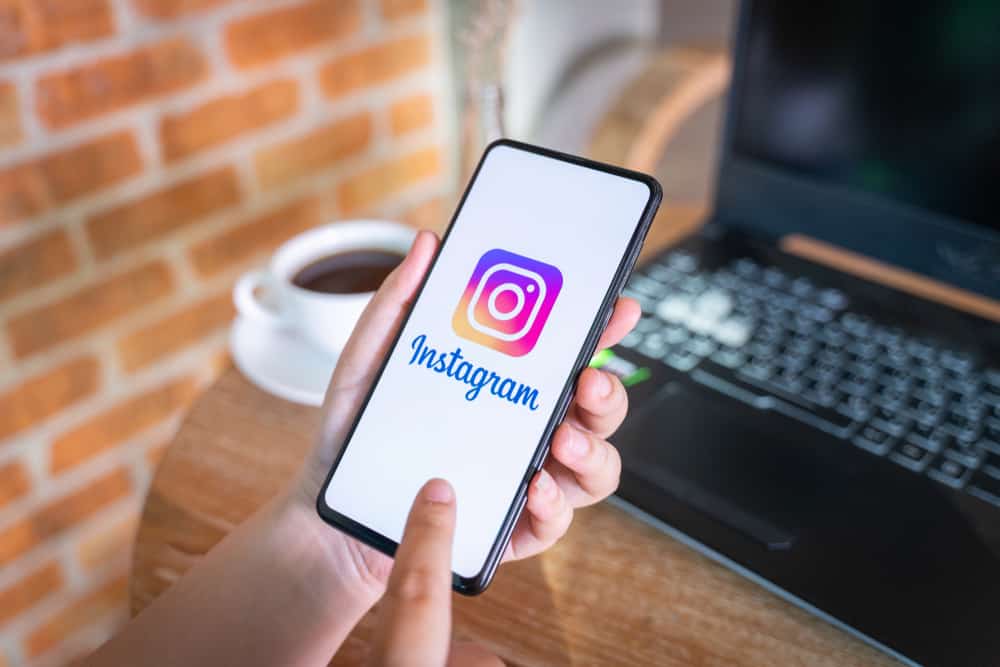 Instagram is great for sharing pictures and videos with our friends and followers, but sometimes the overbearing notifications of every single update can get a little annoying.
Here's how to clear notifications on Instagram.
To 'clear' notifications on Instagram, you can opt for three different solutions:
1. Hide a specific notification by swiping left on the notification and selecting 'hide.'
2. You can turn off notifications within the app.
3. Or lastly, you can disable notifications through your smartphone settings.
Instagram notifications can help keep tabs on the activities of your friends. Still, if you ever change your mind, there are three significant ways of clearing notifications that you'll find in this article.
Different Methods of Clearing Notifications on Instagram
If you've activated the notification alerts for Instagram, you'll see them in your smartphone's drop-down or notification center. However, sometimes you might want to choose which notifications you wish to see or hide.
Let's look at the three methods to clear Instagram notifications.
Method #1: Select and Hide Specific Notifications
This method is helpful if you want to delete specific notifications instead of getting rid of all of them.
This can be helpful in cases someone is spamming you, and you don't want to disrupt your whole activity.
Here are the steps for this:
Launch the Instagram app on your smartphone.
Tap the heart icon at the top to open all your notifications.
Scroll to the notification you want to delete.
Long-press the notification to open a pop-up menu.
Select 'Delete notification.'
This method will just delete the notification you applied the given steps on. The rest of your notifications will remain uninterrupted.
Method #2: Turn Off Notifications Within the Instagram App
This is a suitable method for muting Instagram notifications for specific features. The most significant advantage of using this method to control notifications through the Instagram app is that you can be selective.
Instead of shutting down all alerts, you can choose which notifications are your priority and which you want to stay updated on.
Let's go through the steps:
Open the Instagram app on your device.
Tap the profile icon in the bottom right corner.
Tap on the three lines at the top right of your screen.
Select 'Settings and privacy.'
Select 'Notifications' to open all options regarding the activities you see.
Navigate which specific notifications you want to mute and turn those off.
If you want to pause receiving notifications for just a brief time, then toggle on the button next to pause.
However, if you want to select which notifications you wish to keep and from whom you want to keep receiving notifications, you can choose from the various options within the Instagram app.
You can select between post notifications, stories, and comments. From among these, you can choose whose activities you want to see, from people you follow or everyone.
Method #3: Disable Notifications Through Smartphone Settings
You can follow these steps to disable Instagram notifications all in all. This method is best when you want to turn off all app features surrounding activities about people you are following and those who follow you!
Follow these steps:
Launch the Settings app on your phone.
Scroll down until you find "Apps" and tap on it.
Tap on "Manage apps."
Locate Instagram from the list of apps.
Scroll down and tap on "Notifications."
Toggle off the "Show notifications" option.
You can reverse this feature by following the same steps and toggling on the notification feature.
These steps apply to iPhone and Android. You can also disable the notifications through your desktop so you don't get alerts.
Endnote
Notifications are a great reminder when someone posts something or reacts to our posts or stories.
Turning off notifications is a viable solution if you want to tune out for a few weeks or even take a social media break.
The steps are relatively easy to follow and reversible!
Unfortunately, there isn't a way to completely erase notifications from the notifications center on Instagram.
Still, you can select and filter through the features you want to see daily.
FAQs
What are the steps to erase Instagram notifications on an Android phone?
How do I clear an Instagram message notification?
You can clear an Instagram message notification using the 'unread' feature. You will get rid of the annoying red notification but will still see the 'bold' unread messages regardless.
How to delete Instagram search history?
Open Instagram, click the search button at the bottom, then click on the search bar. You will notice a "See All" button underneath the search bar; tap it. Next, tap "Clear All" and confirm the action.