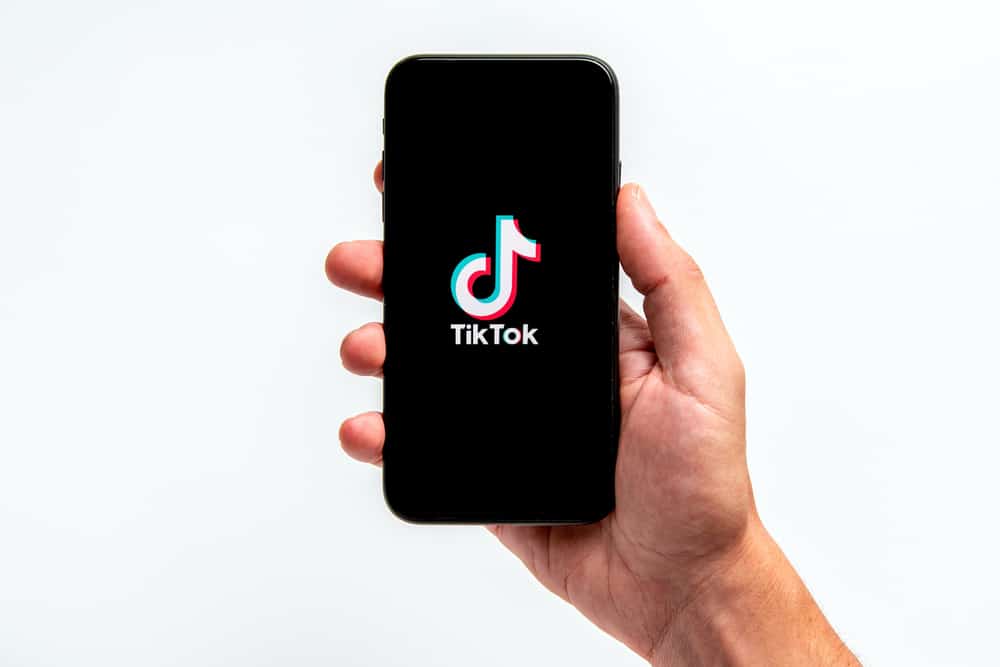 Did you know that you can organize content on TikTok? The folders make it easier to categorize and locate your favorite videos on TikTok. Where are these folders located? How can you create them on TikTok?
Anyone can create and use folders, popularly known as Collections, on TikTok. If you post and save lots of content on TikTok, folders will help you organize your content. The folder feature lets you sort and categorize your content on TikTok.
You can create your folders right from the Favorites section on your profile. Click the favorites (bookmark) icon, and select "Collections." Finally, tap "Create new collection" and name it. It's a simple process but an ideal way to store and organize your videos. 
Read the article. I will explain how you can create and add videos to a folder on TikTok. 
What's a Folder on TikTok?
Where do you store your favorite videos on TikTok? Our favorite videos often get lost in a heap of content released and posted on TikTok. But you can avoid this by creating folders and storing your favorite videos in these folders.
Yes, there is a folder feature on TikTok. It is on the profile page. The feature allows you to create folders on TikTok. However, you'll not see the term folder when you search for it. Instead, you will see "Collections."
You can create different Collections and use them for varying purposes. You can classify your favorite videos by topic or purpose. Be creative as you make and name the folders. 
How To Create Folders on TikTok?
When you come across a video that tickles your fancy, save it in a folder. But you need to create it before saving any favorites in the folder. Here is how you can make a folder on your TikTok. 
Open TikTok on your mobile device.
Tap the profile icon in the bottom right corner.
Tap the favorites button (bookmark symbol). It is beside the likes button.
Tap on "Collections."
Tap "Create collection."
Choose and type a name and tap "Next."
Choose the videos you want to add to the folder.
Tap "Add videos," and you are done.
The Create Button Is Missing
Keep in mind that to create a collection on TikTok, you must have at least one favorite video. Otherwise, the option is not there.
Once you create the folder, you can start adding your favorite videos to the folder. To do so:
Locate the video you wish to add.
Tap the bookmark icon at the right.
Tap "Manage."
Select the collection to add it.
You can add more than one folder to your TikTok. Simply replicate the steps above and add as many folders as you want. 
How To Move Your Favorites From Folder to Folder on TikTok?
Once you add a video to a newly created folder, the "Add video" button changes to "Manage videos." You can add more videos, change the folder's name, sort, move, and delete videos. Follow these steps to shift a video from folder to folder. 
Open TikTok on your mobile device.
Tap on the "Profile" tab in the bottom right corner.
Tap the Favorites button. 
Tap "Collections" and locate the folder that contains the video(s) you wish to move to a different folder. 
Tap "Manage videos."
Select the videos and tap the "Move" button. If you have one collection, the button becomes inactive. You need more than one folder to use the "Move" button. 
Tap the folder to which you'd wish to move the videos, and all the videos will move into the selected folder.   
How To Change the Folder's Name on TikTok?
It's also possible to name and rename existing folders. Here is how to do it:
Go to your profile on TikTok.
Tap the favorites icon. 
Tap "Collections" and tap the particular folder you'd wish to edit. 
Tap the arrow icon in the top right corner.
Select "Change name" and type the new name. 
Tap the "Save" button to save the new name. 
A Recap 
The folder (collections) is a useful TikTok feature. You don't need to dig through all your saved videos to locate a particular video.
Take advantage of the folders to arrange your videos according to topics to make tracking all your videos easy. Also, don't store all your favorite videos in one folder. It will be disorderly and messy.
Use several collections to store and organize your videos. 
FAQs 
Can anyone else see my folders on TikTok?
No, your collections are private. TikTok will not display the folders on your profile. It's only intended to help users manage and sort their content on TikTok. Also, as opposed to liked videos, other users will not see the video you've favorited.