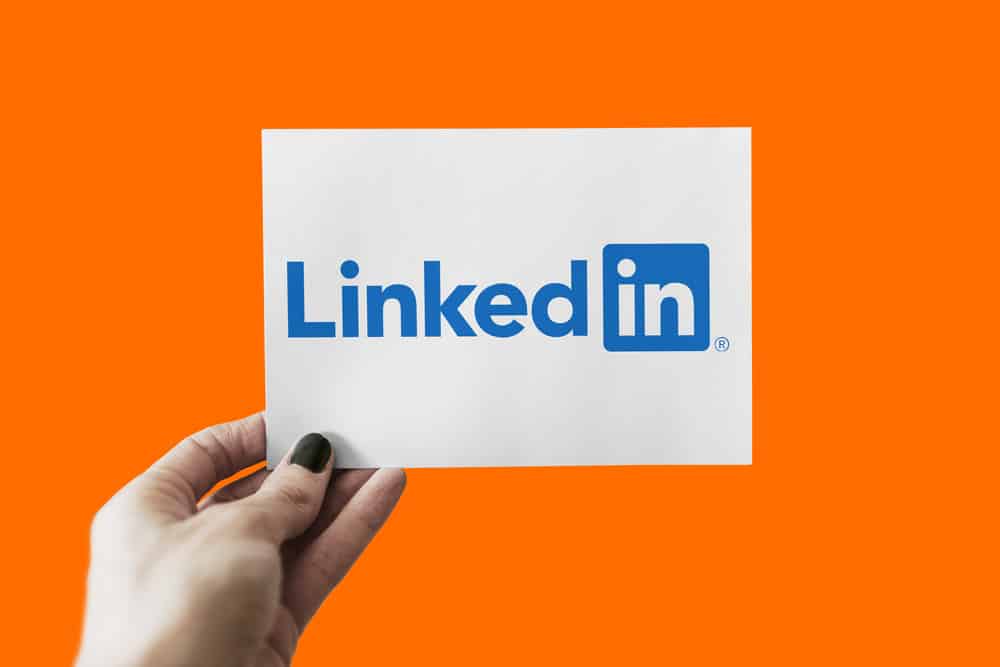 Although it's a small detail of your LinkedIn profile, your banner or the background is the first thing your customers or peers will see. The banner will impact their perception of you. So, what does your banner say about you? Does it make you stand out?
Your LinkedIn banner is your opportunity to express yourself with graphics. It's your chance to stand out. Use the images to increase your professional or business visibility. Start by changing the blue default LinkedIn Banner to an engrossing banner. You can change the banner by editing your profile. Go to your profile, click edit, and add a visually enticing background photo.
Do you have your graphics ready? Awesome.
Here is a detailed guide on how to swap your LinkedIn banner.
LinkedIn Banner
The banner appears behind your LinkedIn profile photo. It introduces your products, company, or professionality to the profile viewers. Anyone who passes by your profile can view it.
If paired with a professional photo, a colorful LinkedIn banner creates a positive insight for your brand. It will also increase visits to your profile, hence increasing your audience and awareness of your brand.
It's your virtual business card. Therefore, making it visually appealing. So, how do you revamp the LinkedIn banner?
Adding a LinkedIn Banner
If you still have the default blue LinkedIn banner, you'll not see an edit option. You may have to add a new one. Here is how you add a LinkedIn banner to your profile.
On the App
Step #1: Access Your LinkedIn Profile 
Start the LinkedIn app from your phone.
Press the Profile icon on the upper left of the launch screen. Press the View profile option to access your profile.
Step #2: Tap Camera Icon
Can you see a Camera icon on your cover background? Hit the icon to add a photo.
Step #3: Take or Upload a Photo
You'll see a pop-up giving you the option to Take a Photo or Upload from Photos. 
If you have a photo at hand, upload it by choosing the Upload from Photo option. You'll need to give LinkedIn permission to access your gallery.
If you decide to tap the Take a Photo option, take a photo and adjust the image to fit the banner frame.
Step #4: Adjust the Photo
You can zoom in, change the positioning, resize and add filters to the photo.
Step #5: Click Save
Tap Save on the top to complete the addition process.
Adding a LinkedIn Banner On Pc
Step #1: Log in to Your LinkedIn
Launch the browser on your PC and type linkedin.com onto your browser. Enter your login particulars and log in to your account.
Step #2: Head to Your Profile
Hit the Profile icon next to the notification bell. Click View profile to access the profile page.
Step #3: Hit the Camera Icon
You'll see a Camera icon on the upper corner of the banner. Tap the camera.
On the camera screen, tap on Upload Photo or Edit profile background, select a photo from your files and click Ok or Open to upload it.
Step #4: Adjust the Photo
Adjust and edit the photo before uploading it.
Step #5: Click Apply
Once done editing, click Apply to add an image to your banner.
You will notice a Pen icon once you add a LinkedIn banner to your profile. You'll use the Pen icon to change your banner. 
How to Change the LinkedIn Banner
It's relatively simple to swap your LinkedIn banner.
On the App
Launch the app. Press the Profile icon to access your profile screen.
 Click View profile.
Tap the Pen icon on the background or banner photo.
You'll see an edit screen. Tap either edit to readjust the photo, Add a Photo to add a new banner, or delete to remove the current banner.
Click the Save option on the Edit screen to save the changes.
On Pc
Go to your browser, type linkedin.com, and type in your login details to access your account.
Gain access to the Profile page by clicking the Profile icon.
On your banner, you'll see a Pen icon. Tap the icon to edit, delete, or change the photo.
Once done, tap Apply to save the changes. 
Concluding Thoughts
Personalize your LinkedIn profile with a LinkedIn banner. Consider using a picture that introduces your products, company, or brand to other users on LinkedIn. Make it attractive. An attractive banner has the power to turn searches into profile visits.
FAQs
Are there any photo specifications for a LinkedIn banner?
Yes, there are a few specifications you should adhere to when adding or changing your LinkedIn banner. You can only add a PNG or JPG file to the banner section. The photo should not exceed 8 MB. Also, ensure to use the right image size. LinkedIn recommends a width of 1584 and a height of 396 pixels. For quality banner images, consider using third-party tools or software like Canva.