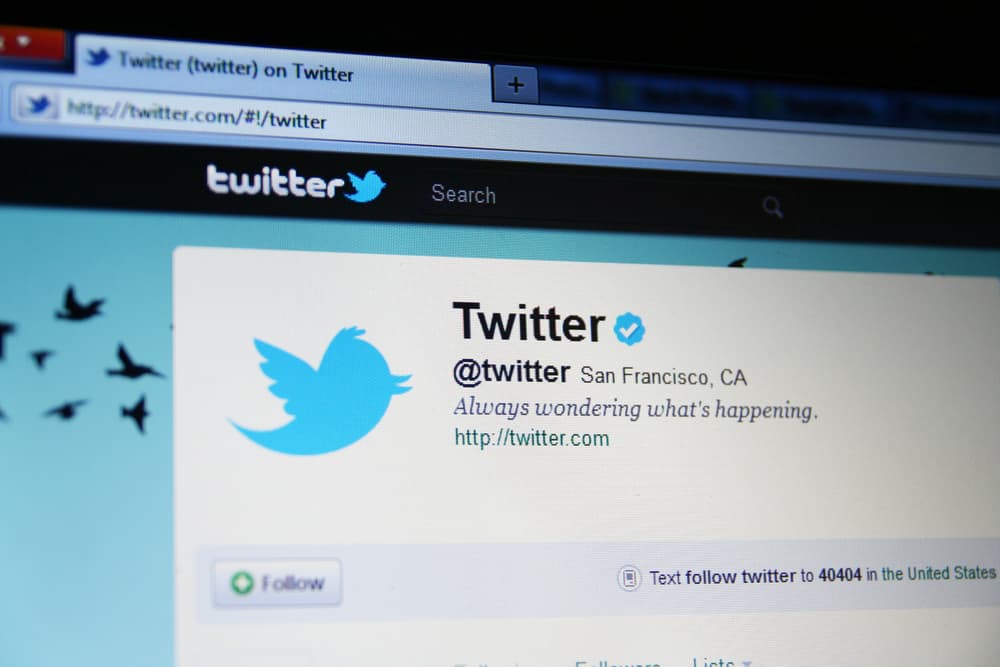 Twitter is a social networking service and an online news aggregator that helps you stay updated on what's happening worldwide. Due to its amazing features, you see millions of people active on the platform. The platform offers several products and services to users, but do you know about the Twitter web app? If not, read on!
Twitter Web App is a powerful tool that allows you to manage your Twitter account from your web browser. You can use it to post updates, view your timeline, and more. It's free to download and easy to use, plus it loads pretty fast.
This is just a brief of what the Twitter Web app is all about. There's more you need to know about the Twitter Web app. This blog post will explain the Twitter Web app so you can get started with it!
What You Should Know About Twitter Web App
Twitter Web App is a web application that allows you to access your Twitter account from any computer. This app works with all major browsers, including Safari, Chrome, Firefox, and Internet Explorer. This app lets you view your Twitter timeline, compose new Tweets, reply to Tweets, and more.
One of the best things about the Twitter Web App is that it's free to use. All you need is a web browser and an internet connection. Moreover, the Web App does not have all the features of the mobile app, but it does allow you to tweet from your browser without needing to log in every time you want to tweet. It also has an "Explore" tab that lets you see trending topics and hashtags.
In essence, it has amazing perks that you'll surely enjoy as a user. So, if you're looking for a way to improve your Twitter experience, Twitter Web App is worth checking out.
Getting Started With Twitter Web App
If you're new to Twitter Web App, here's a quick guide on how to get started.
First, get the Twitter web app to your Chrome browser.
Launch the app and sign in with your Twitter username and password.
Once you have signed in, you can access most of the features available in the Twitter app, such as your timeline, mentions, direct messages, and more.
That's all there is to it! Now that you know how to use the Twitter Web App, start exploring and connecting with other users.
The Benefits of Using the Twitter Web App
Twitter Web App is a desktop application allowing you to access Twitter without a web browser. This can be beneficial if you want to avoid using your data allowance or if you want to save battery life on your device. Another benefit of using the Twitter Web App is that it can be customized to suit your needs.
For example, you can change the font size, background color, and even the layout of the interface. Additionally, you can add or remove features such as the Twitter timeline, which can help you save time when using Twitter.
The Twitter Web app is a web-based application that allows users to view Twitter content on their desktops. There are many features on the Twitter Web app, such as the ability to retweet, tweet in different languages, quote tweets, and more.
Conclusion
Twitter Web App is a desktop application that allows users to share and consume short-form content in various ways. It is a great way to stay up-to-date on current events, engage with friends and followers, and discover new and interesting content.
While Twitter Web App may not be for everyone, those who enjoy its features will find it a valuable tool for staying connected with the world.
FAQs
Why can't I access Twitter on my computer?
If you're not able to launch Twitter, check your network connection. If it's intact, try disconnecting from any VPNs you may use. Meanwhile, you should contact your VPN provider for assistance if disabling the VPN resolves your connectivity problem.
What browsers are supported by the Twitter Web App?
The Twitter Web App supports all major web browsers, including Google Chrome, Mozilla Firefox, Microsoft Edge, and Safari. However, we recommend using the latest version of your browser for the best experience.
Why does Twitter take so long to load on my PC?
To load websites faster, browsers typically save cookies and cache from frequently visited websites. But if this browsing data becomes tainted, that might be one of the reasons Twitter loads so slowly.