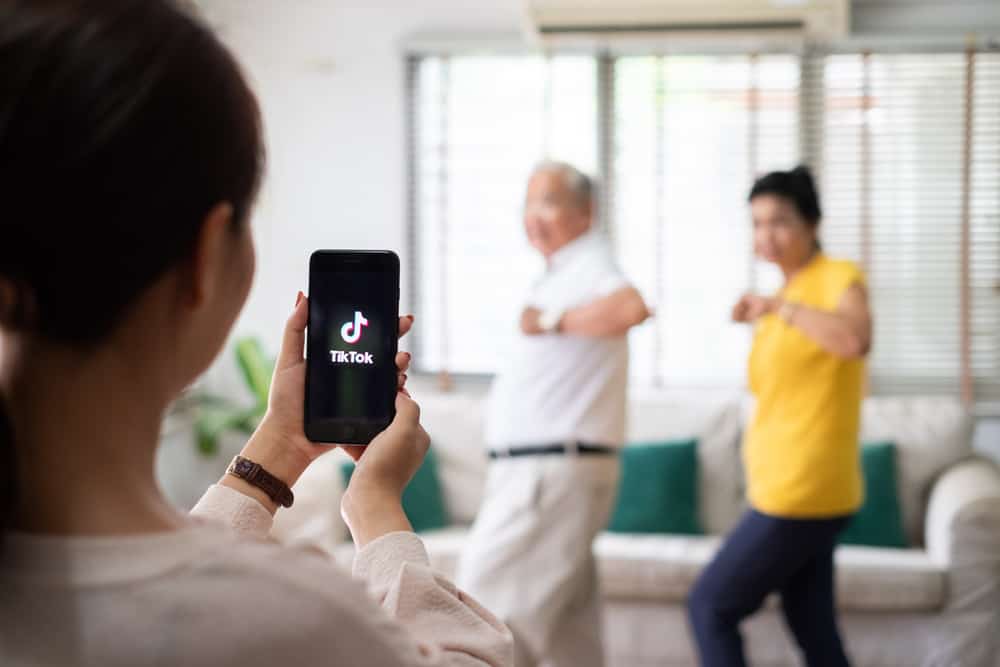 TikTok is a globally-accepted video-based social platform with over a billion users. Many would agree it's become the primary platform for anything that has to do with a video, from dance to news worldwide. As a result, the platform keeps updating its features to accommodate every creator's needs, including making videos up to ten minutes long.
With the longer duration allowed by TikTok, you can easily make a 3-minute video. Launch the application and tap on the "+" button in the bottom navigation bar. Slide the screen to the right till the "3m" icon is on the capture button. Tap the big red button to start recording till you reach the three-minute mark.
In this article, we'll detail how you can make a three-minute video on TikTok.
How Long Can a TikTok Video Be?
TikTok stands out from every other popular social app, carving a niche for itself as a video-based platform. Content creators on the platform can make a video up to ten minutes long with an array of video editing tools at their disposal. From filters to duet options, no other social platform does it like TikTok, making it the preferred app for video-related content for over a billion people.
Formerly, the platform's videos were limited to 60 seconds till the app experienced tremendous growth in users and creators. Now, when you launch the app to create a video, you get the option to record within different time frames. These include the 15-second, 60-second, and 180-second time frames. However, some established accounts already have a fourth option of recording a ten-minute video directly.
What Can You Achieve With a Three-Minute Video on TikTok?
As TikTok was formerly known for short videos, content creators were required to fit as much content as possible into a minute. Most times, they had to break their videos into parts to fit the duration limit of the app. Especially the content creators that specialize in storytelling or special clips from movies.
However, with the advent of the three-minute limit, content creators now have more freedom to showcase their craft. Storytellers can now hit their points before or at the three-minute mark in a video without worrying about breaking it into parts. This also helps boost their algorithm and garner better views in one video rather than breaking it.
How Do You Make A 3-Minute Video On TikTok?
Depending on what type of video you want to post to the platform, you can use two methods to make a 3-minute video. These include recording the video directly on the app or uploading a video already in your phone's gallery.
Method #1: Record a Three-Minute Video Directly on TikTok
Probably the most used, it involves positioning your phone to record you carrying out an act or telling a story directly to TikTok's camera. It's also the most straightforward method, as you can apply filters, stickers, and songs to your videos in the same frame. Whether you're using an Android or iOS device, follow these steps.
Launch your TikTok app.
In the bottom navigation bar, tap the "+" button to launch TikTok's camera.
Select Camera options from the bottom bar.
Tap on the "3m" icon above the big red button.
Tap the big red button to record for three minutes.
Click the checkmark button to proceed to the next page.
After recording, you'll get access to TikTok's filters and video editing tools. After this, you'll see where you can add captions, tag another creator, and add a location to your video. When done, click post to share the video with your followers.
Method #2: Upload a Video
Content creators who prioritize quality content for their followers usually use this option. Likewise, it's an option for creators who record videos with devices other than their phones and choose to edit without TikTok tools. But, of course, you might also not be doing all that and want to post a video you find interesting or worthy to share.
This option allows you to upload a video and trim it to the three-minute time frame. Follow these steps if you're exploring this option.
Launch the TikTop app on your phone.
Tap the "+" sign in the bottom navigation bar.
To the right of the big red button, tap the icon tagged "Upload."
Select a video or multiple videos you want to appear in the 3-minute video.
Apply texts and other features you want, and proceed to post the video.
Similar to the first method, you'll be able to add a caption, tag people, add a link, and explore other settings for your followers before posting the video.
Conclusion
With this, you can make a 3-minute TikTok video without hassle. The more people that watch the video to the end, the better TikTok's algorithm helps to boost your video's visibility. So have fun as you create!