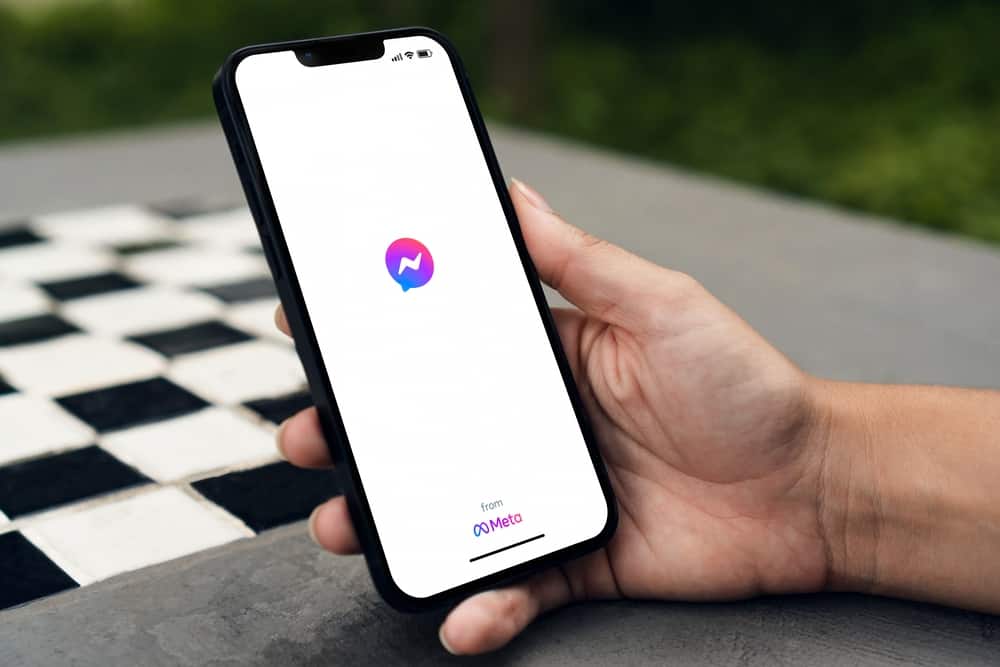 Messenger is a social app that allows for communication between friends and family. It is also a tool business owners use to communicate with their current and potential clients.
If you are an avid Facebook user, you have interacted with Messenger. Most social applications like Messenger are easy to use.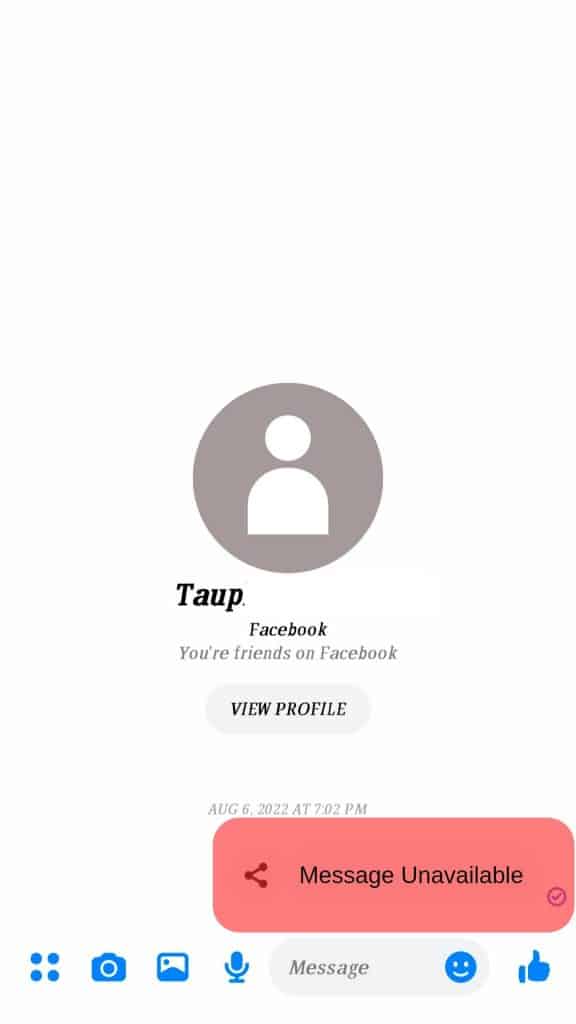 However, sometimes you may encounter features and other notifications like "Message unavailable," which may be hard to understand. So, what does it mean?
"Message unavailable" on Messenger may be due to the following reasons:
– The user has deactivated their account
– The user's account may have been suspended
– The user you're trying to message blocked you
– Messenger is experiencing technical issues
If you encounter a "Message unavailable" on Messenger, it could be due to several reasons. Read on to identify some of the reasons why you may see "Message unavailable" on Messenger.
Reason #1: The User Has Deactivated Their Account
One of the main reasons behind "Message unavailable" is account deactivation. For example, if you have been talking to a friend and suddenly notice that you can't access the messages sent, they may have deactivated their account.
A Messenger user can deactivate their account through the settings.
People deactivate their accounts for various reasons. For example, some individuals get overwhelmed when they receive many messages. Other individuals also deactivate their accounts when taking social media breaks.
It could also be due to the feeling that an application has become monotonous.
When a user deactivates their account, you can no longer engage with them. As such, you may notice the "Message unavailable" when trying to catch up with your conversations on Messenger.
Reason #2: The User's Account May Have Been Suspended
It is possible to see "Message unavailable" when Facebook has suspended the user's account. Account suspension on Facebook is a regular occurrence for various reasons.
Facebook can suspend an account when they notice any malicious activities. An example of malicious activity is numerous attempts to login into Facebook from an unknown device.
Another common reason is a lack of adherence to the standard Facebook rules and regulations.
If your Facebook friends do anything that goes against Facebook regulations, among other activities, they may go through an account suspension.
During that period, it may be impossible to interact with them on Messenger hence the message "Message unavailable" on Messenger.
Reason #3: The User Blocked You
When any social media application user blocks you, it is impossible to reach them. Social media users block other users in an attempt to cut any communication.
It could be due to a dispute between you or a decision made by another user based on your interactions.
If you notice "Message unavailable" on Messenger, there is a high possibility that an individual has blocked you.
If you want to ascertain that a friend has blocked you, start by searching your friend's account on the search bar. If you find it hard to locate their account, your friend might have blocked you.
However, you can still confirm by checking whether a mutual friend can easily access your friend's account. If they can, then that is your confirmation.
Reason #4: Technical Issues
Messenger is a well-known application that always tries to maintain its high standards. Most users depend on the application to communicate with friends and family. Other individuals also use the app to communicate with clients.
However, remember that Messenger is a social application that occasionally goes through technical issues. If you notice a "Message unavailable," you can do a few things to confirm whether the message is due to technical problems.
First, head over to Messenger's Twitter account to check whether there is a confirmation of technical issues. You can also use Downdetector to see if other users face problems with Messenger.
You can also try to log out of your account. Log in after some time, then check whether you are getting the same message on Messenger. Also, try to refresh your browser.
If all the actions mentioned fail, you can uninstall and install your Messenger app. After the installation process, confirm to check whether everything is okay.
Wrapping Up
Messenger is a Meta app that exists to make communication easy between friends and family. The exciting features make it enjoyable to use and navigate through the application.
As a social human being, you may find yourself trying to catch up with friends, family, and other users. Unfortunately, in the process, you may encounter a "Message unavailable" notification, which may be frustrating.
The article gives a detailed explanation of some of the possible reasons you may be getting the notification. Look through the information keenly to identify a cause you may relate to based on your experience.