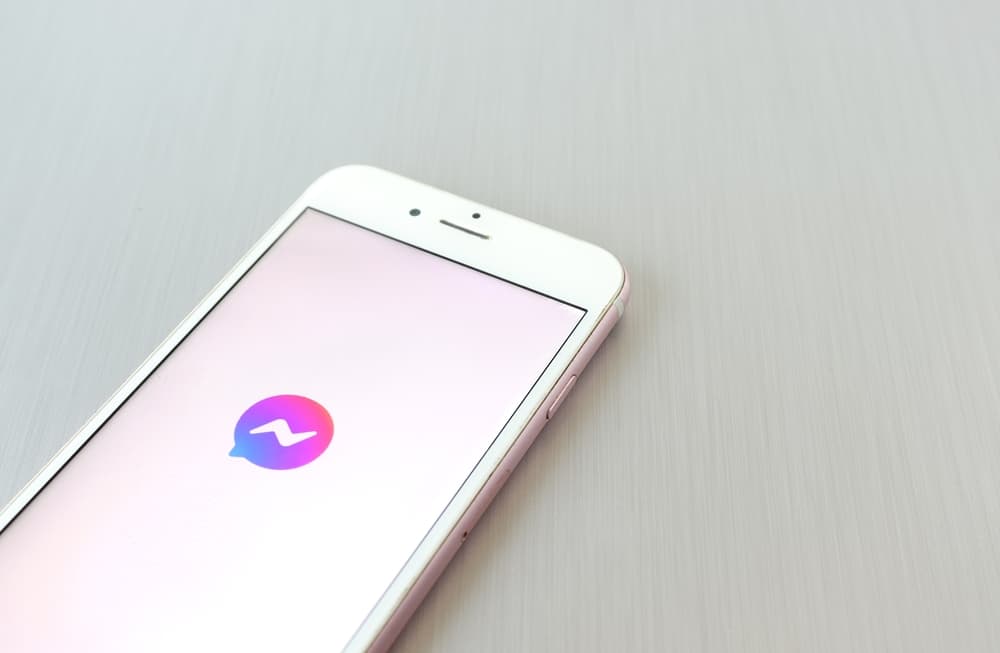 With Facebook Messenger, you can conveniently connect with your customers and friends.
Messenger is a stand-alone application offered by Facebook to help Facebook friends connect more effectively via chat and calls.
When you have a business, it makes sense to share your Messenger profile, such that customers can message you for clarification and sales.
A Messenger profile is a URL you can copy and share, so someone who clicks on the URL can message you. To share your Messenger profile, open the Messenger app and click on the horizontal lines at the top for Android and the bottom for iOS. Click on the settings icon and tap on your username. Copy your username with the URL by clicking the "Copy" button. You can share the Messenger profile on social media or other platforms.
This guide covers why sharing a Messenger profile works in your favor. Next, we will cover the steps for sharing a Messenger profile and how to customize the profile link and conclude with frequently asked questions.
What is Messenger Profile Link?
Most messaging platforms offer a means for you to search for someone to message them.
For instance, Telegram provides a username you can search for to find the target person on Telegram.
On Facebook Messenger, there is a URL; when someone has it, they can tap on it to open a chat window on Messenger and connect with you.
The Messenger profile link starts with m.me/<username>/.
Messenger automatically generates the profile link when creating your Messenger account but allows users room to customize it. So, it's more practical to edit the profile link to mention your business if you have a business.
A Messenger profile link has numerous benefits.
You can embed the Messenger profile link in a call-to-action or your "Contact Us" page when you have a blog or an online business. Customers can tap on the link and get in touch with your business or support team.
You can take the Messenger link next level to generate a QR code for the link. You can then share the QR code on your social media platforms or print them as posters.
That way, anyone who scans the QR code can chat with you.
How To Share Messenger Profile
Whether you want to add a call-to-action button on your business page or broadcast your Messenger profile on your social media platforms, the first step is to generate the Messenger profile link. You can manually generate it or copy it from Messenger.
To manually generate the profile link, ensure you have your username, then replace it in the link https://m.me/<username>/.
You can then share your link for people to contact you.
If unsure of your username, follow the steps below to get the Messenger profile link.
Open your Messenger application.
Click on the horizontal lines to bring up the profile page.
Tap on the settings icon at the top.
Next, click on your username.
Your profile link will appear. Copy and paste the link wherever you like.
Once you share it, anyone who comes across it can tap on it to open a chat window on Messenger to contact you via message or call.
Suppose you wanted to generate a custom Messenger link, access the username, and instead of copying the link, click the "edit link" option. Add our custom link and save the changes. You can copy the custom link and share it with your target person or location.
Conclusion
When you want to share your Messenger profile with someone or in a post, you need to generate the URL containing your username.
We've seen the benefits of the Messenger profile link and how to create a custom link. Have fun!
Frequently Asked Questions
Is it safe to share a Messenger profile?
When you want to increase engagement for your business, sharing your Messenger profile is ideal. There is no harm in sharing a Messenger link. However, don't click on links or download files shared by strangers using Messenger.
Where is my Messenger profile link?
Open your Messenger application. Click the menu icon with three lines and tap on the settings icon. Click on the username, and your profile URL will appear.