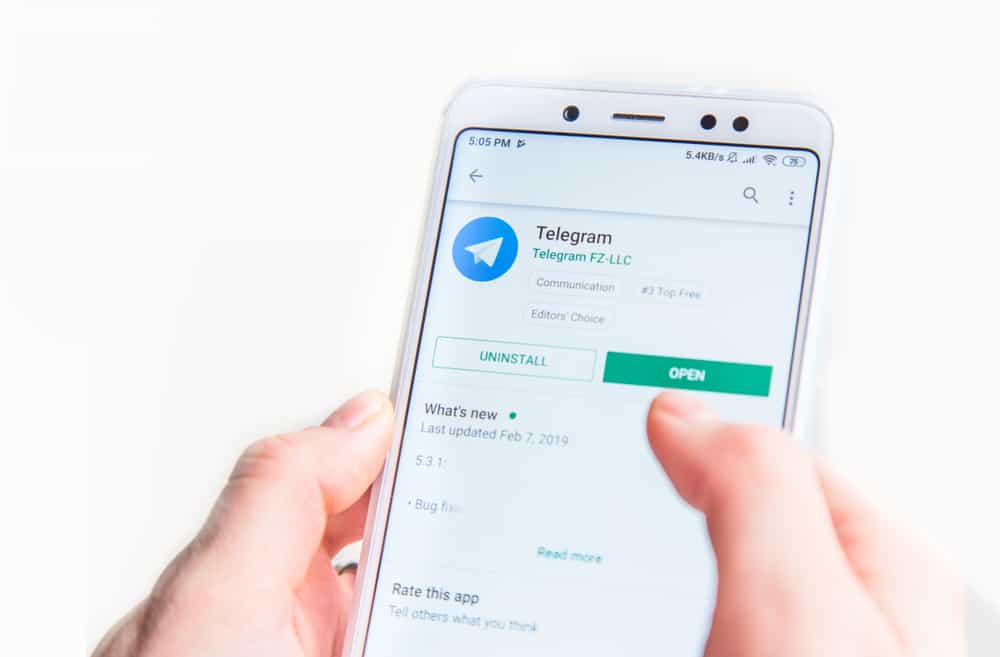 Telegram is one of the most innovative cloud-based messaging platforms with an impressive cult following. It allows you to send messages, share media files, and make video and audio calls with your friends.
Besides, it has other features like bots, channels, larger groups, audio-to-text messages conversion, and many more that make it stand out from others.
Talking of Telegram channels, these channels broadcast messages by the admin related to their brand, business, or any topic or theme to a larger audience.
Anybody can join a public and even a private channel via an invite link. Allow us to help you how to get this link.
You can get the Telegram public or private channel link if the admin sends it to you, which they can do by going to their channel info section and copying the invite link from there. Similarly, the subscribers of a public channel can also forward the channel link to you. Another way to find different Telegram channels under various categories is via keyword search on Telegram or through an online repository of Telegram channels.
Let's dive in and explore how you can find different Telegram channels with or without the link and join them to enjoy their content.
How To Find Telegram Channels?
Telegram channels offer a perfect opportunity to broadcast your messages to a larger audience. It is a one-sided conversation where the admin of the channel drops notifications, updates, or content related to their businesses, brand, or topics like entertainment, sport, books, news, and whatnot.
The channel's subscribers cannot post anything — unlike groups, channels are not for conversations.
There are two ways you can find channels that pique your interest on Telegram. Firstly, by searching them on Telegram or an online repository website, and secondly, through the invitation link.
Let's learn both.
How To Find Telegram Channels by Keyword Search?
If you have a topic or particular theme in mind and want to join channels around such, you can do a keyword search to get the list of channels around such themes.
Simply tap on the magnifying glass icon and type the topic into the search bar to get a list of channels.
Once you find the desired channel, you can join it by pressing the "Join" button at the bottom of the app.
Android users can find the magnifying glass on their main Telegram screen, while iOS users need to go to the "Chats" tab to find the search bar to search for various channels.
Alternatively, you can also go to the Telegram Channel website (an online repository website), where you can search for various channels under plenty of categories — from food, sports, entertainment, linguistics, art, and business to many others.
Once you find a channel of your interest, click it and tap on the "Subscribe" button on its page. You will be redirected to the Telegram app on your phone or desktop, where you can join the channel by hitting the "Join" button.
All the above stuff that we discussed is relevant to public channels. What if you want to join a private channel? What if you like others in your social circle to enter your public or private channel conveniently without the hassle of searching it by name?
Well, the solution to all these problems is the channel link. If someone has the link, they can access the channel directly to join it.
How To Get Invite Links for Telegram Channels?
If you want the invite link to any Telegram channel, then the channel's admin can share the invite link with you.
The admin of a public or private channel can share their Telegram channel link with people to enable them to join it. So, ask the admin that you want to join their channel and would appreciate an invite link.
Public Channels
To share your public channel invite link, follow these steps:
Open the Telegram app on your mobile device.
Select the channel.
Tap on the channel name at the top to navigate to channel details.
You will see the channel link in the "Invite Link" section. Simply tap it to copy.
You can share it with anyone on any social media or via text messages.
Private Channels
If you have a private channel, follow these steps:
Open the Telegram app on your mobile device.
Open the private channel.
Tap on the channel name at the top.
Press the pencil icon in the top right corner.
Tap on the "Channel Type" option.
On the next screen, you can see the "Invite Link." Tap the link to copy or share it directly.
You can also revoke your public channel link to make it inaccessible to anyone.
Another Way Around
Though subscribers of any channel cannot post anything, they can share the channel links with anyone they like.
If you like some channels and want your friends to join them, then share the link to such public channels with them. Follow these steps:
Open the channel and tap on the channel name.
You will view the channel link under "Invite Link."
Tap on it to copy and paste it anywhere you want.
Public channels can easily be searched and joined by anyone through their usernames. On the other hand, private channels can only be joined by you if the admin shares the invite link with you, as these are closed societies.
Quick Round-Up
Telegram has multiple channels where you can find the content of your preference under various categories. You can get the invite link from the admin of any public or private channel to join such channels without any hassle.
In case you do not know what you are searching for, you can always resort to an online repository website for Telegram channels to get different channels arranged under various categories.
Then, of course, you can always perform a keyword search on the Telegram app to find various channels based on your search.