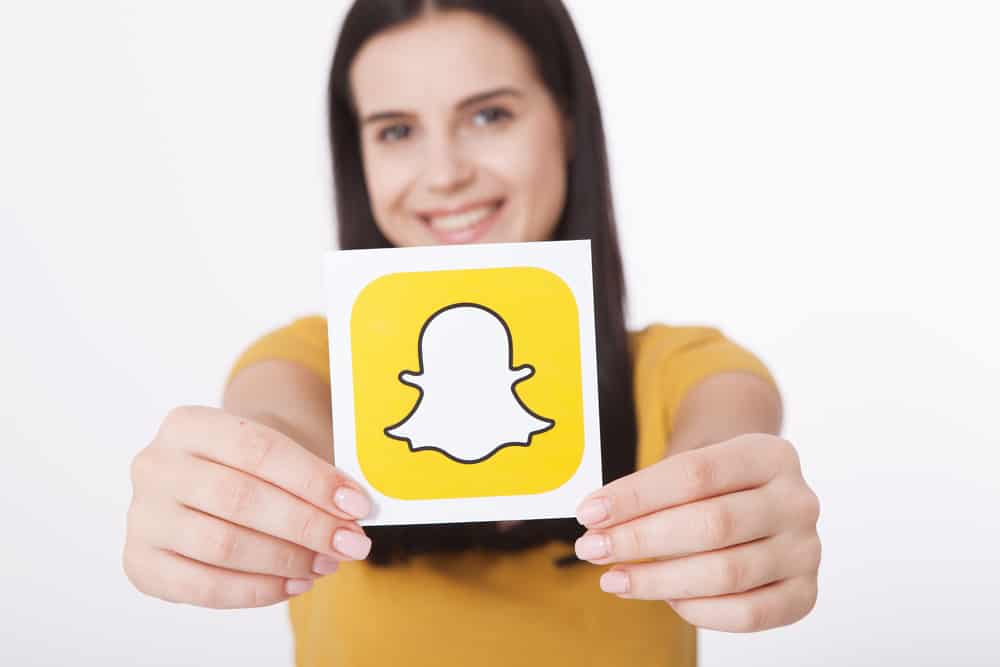 Social media is the platform to leverage if you're looking to become a public figure, regardless of what you have to offer. With platforms like Facebook and Instagram, you can easily create pages or content creator accounts and build your fanbase. You can also become a public figure with Snapchat as you leverage its public profile option and the features that come with it.
You can become a public figure on Snapchat by creating a public profile and getting people to subscribe to your content. This profile gives you more settings than you get from people adding you as friends, and it'll give you better visibility through Snapchat's spotlight and algorithm. Businesses and brands can also leverage this feature to grow their reach.
This article will detail how you can become a public figure, meet the criteria, and sustain your relevance on the app.
Who Is a Public Figure on Snapchat?
If you use Snapchat well, you must have noticed some accounts you can't add as friends but only subscribe to their content. They're the rectangular tiles that appear below your friends' stories, and you mostly won't have them on your chat list till you send them a message. These accounts usually belong to popular persons in mainstream media, content creators, or "influencers" on Snapchat.
Sometimes, they can be brands, businesses, or "TVs" on Snapchat. They usually have a large number of subscribers, and although: Snapchat doesn't pay you for that, you get to attract big brands for sponsorships and adverts. But like everybody else with a Snapchat account, they started with a personal profile before moving to a public profile.
How To Make a Public Profile on Snapchat
Although your account will be made public, you'll still have access to your friends from your personal account. You can still share stories, snaps, and streaks with them. Your friends can also view your content, reply to them, and text you regularly. You can create a public profile on your Android or iOS device with the Snapchat app.
Follow these steps to turn your account from a person to a public profile.
Launch your Snapchat and tap on the bitmoji in the top left corner of your screen.
Scroll down to the Spotlight section and tap Options beside it.
Click on "Create Public Profile."
Follow the instructions given by Snapchat and create the profile.
Criteria To Meet in Creating a Public Profile
Before you can become a public figure through the public profile feature, you must meet certain requirements. These requirements include:
The Snapchat account must be older than a day.
You must be 18 years or older.
Third, you need to have a friend added that also has you added.
Finally, you must obey all Snapchat community guidelines.
How To Create a Public Profile for Your Business on Snapchat
If you have a company or brand you want to push promote on Snapchat, you can also create a public profile on the platform. You'll get extra features like runnings ads and also have a landing page where your customers can view stories saved by the business and access published lenses by the business.
As a business owner on the app, you can link your online shop for users to scroll through and buy your products. These are the steps included in creating a public business profile.
Log into Snapchat's Ads manager website and sign in with your Snapchat ID and password.
Navigate to the menu and select public profiles. Again, this should only be done by the business's admin.
You can reate a new business account or link your business account by selecting "Connet to business."
Enter the username for your business and add essential details, including company address, bio, profile picture, and email address.
Tap on "Create public profile."
After creating your account, you must add a saved story or lens for your customers and viewers to access your page sooner.
How To Edit Your Snapchat Public Profile
To remain relevant on the app, you must add updated content and information to the page. Hence, if you want to edit your public profile and add content to it, follow these steps.
Launch your Snapchat app and navigate to your profile page.
Click on your public profile in the settings menu.
Tap Edit profile.
Add stories to your page and save the ones that are relevant to your brand or personality.
Conclusion
You want to keep posting content on your story and spotlight to ensure you reach more people on Snapchat. So stay consistent with whatever content you're showing people, and you'll get thousands to millions of subscribers in no time!