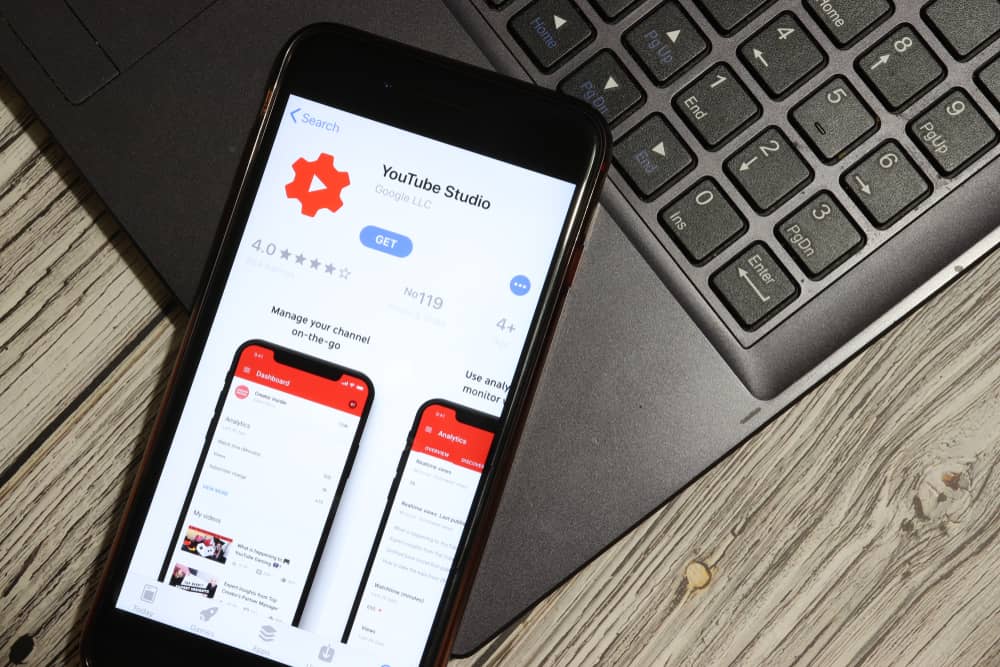 Long before 2004, when there was no YouTube, the content was different, and content consumption was way distinct from what you see today.
It is YouTube that transformed everything for us. Now, every kind of content is in the palm of our hands. We have access to every content genre from every part of the world.
Later, in 2005, YouTube decided to notch up things and introduce a feature that became the essential tool for creators – YouTube Studio, formerly YouTube Creator Studio. So, what is YouTube Studio?
YouTube Studio is a platform from YouTube that enables creators to manage their channels. From there, you can upload and edit videos, go live, see all the details and data to monitor your content and channel performance, and edit your channel look (upload trailers, change banners and logos, etc.).
Let's explore YouTube Studio and all the features that it offers to creators to allow them to excel in their content creation and make more money.
Everything About YouTube Studio
YouTube Studio, formerly known as YouTube Creator Studio, was introduced by YouTube in 2005.
Since its launch, the feature has proven to be an indispensable tool enabling creators to monitor their channel's performance, manage it, and achieve monetary goals through monetization tools from YouTube Studio.
To access YouTube Studio on the YouTube website:
Navigate to the YouTube website and sign in.
Click the profile icon in the top right corner.
Select "YouTube Studio" from the menu.
Alternatively, you can navigate to YouTube Studio via its website (studio.youtube.com).
Mobile phone users can download the YouTube Studio app from Google Play or Apple App Store on their phones to access all the features of YouTube Studio.
Let's explore each feature that YouTube Studio offers to help you navigate each for your channel growth and success.
Upload Content
If you want to upload anything on YouTube, it is YouTube Studio that you would need to use.
On the "Dashboard" tab, you will find the "Create" button in the top right corner. If you click it, you can upload any video, go live, create playlists, or even create a podcast.
You can upload as many videos as you like, give them titles, add hashtags, insert descriptions, and optimize them to enhance their visibility – all on YouTube Studio.
You can also get the bird's eye view of your channels or video performance (analytics) in the dashboard, recent subscription, latest YouTube news, and any channel violations you incurred.
Content Management
It is a YouTube Studio that allows you to manage your content and see all the uploaded videos arranged in chronological order with dates of uploads. To access this, you must go to the "Content" tab.
With each video, you will find their visibility status, number of views, comments, likes, and dislikes. Additionally, you can view the "monetization status" for each video, provided you are a YouTube Partner (YPP).
Moreover, you can even edit the already published video here as well or delete it.
Monitor Content/Channel Performance
YouTube Studio also allows creators to monitor their content and channel performance through its valuable analytics tool.
Through performance metrics and reports, YouTube Studio gives a detailed overview of audience engagement and retention, video views, watch time, subscriber growth, and other important variables.
All this information is valuable for you to align your content to enhance your channel's engagement and growth.
Monetization Tools
If you are eligible for the YouTube Partner Program, you can access monetization tools from YouTube Studio. You can manage all the monetization tools (merch, memberships, ads, etc.) directly from YouTube Studio.
Manage Comments, Add Subtitles, Copyright Claims, and Use Free Music
If you want to manage comments in your videos, like filtering inappropriate ones automatically, you can do it in YouTube Studio from the "Comments" tab.
Additionally, you can access the mentions on the "Comments" tab if you are mentioned in a comment. The "Subtitles" tab allows you to insert subtitles to your videos.
Similarly, if you want to submit copyright claims against someone using your content without your consent, view and manage the status of your copyright claims – YouTube Studio is the place to do all that.
Additionally, YouTube Studio also allows you to access free music and sounds from the YouTube Audio library to use on your videos without the fear of counter strike.
Channel Branding
This is a cardinal rule of marketing to transform a product into a brand for a wholesome user experience. In YouTube, branding your channel is equally important.
The customization tab allows you to upload your channel trailer, highlight important videos, and make them a "featured video" for returning viewers.
Additionally, you can use various branding tools like uploading channel pictures, banners, and video watermarks. You can also edit information like channel name, handle, and description under the "Customization" tab.
YouTube Studio Settings allow you to tweak the settings of many important features related to your channel and upload. Most notably, it allows you to give access to multiple users to manage your channel in any capacity you like, depending on their roles and permissions.  
Takeaway
YouTube Studio is one of the finest platforms that YouTube has provided to creators to manage their content and channels efficiently.
Here, you can upload your content, view the content's performance among the audience, monetization status, and copyright claims, and design your channel to reflect your value proposition plausibly.
The trick is to use it effectively. Once you do it, there is no stopping you for sure!