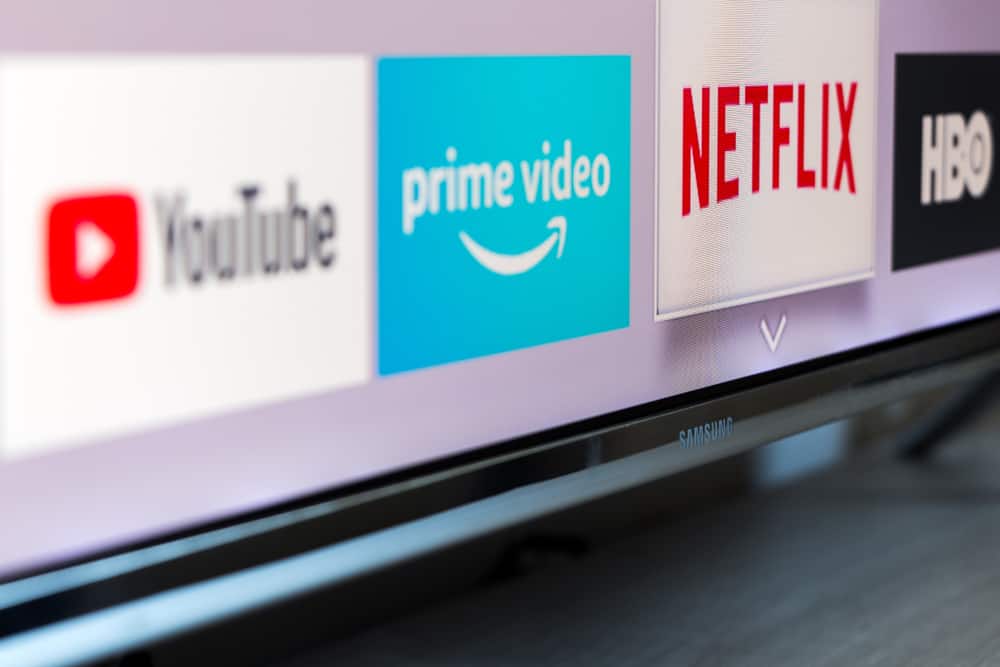 Money does not grow on trees. So, you should ensure where you spend money, it fetches greater value to you. When we talk about streaming services, the two are always repeatedly compared.
It seems it is almost impossible to decide which one to go for and which to omit. These two services are Hulu and YouTube TV. So, which is better, Hulu+ Live TV or YouTube TV?
There is no direct way to answer this question as it is subjective. Cost-wise, both are similar. Content-wise, Hulu+ Live has an edge in entertainment and drama, while YouTube TV has more sports content. However, Hulu Live offers ESPN+ and Disney+ that YouTube TV doesn't. Additionally, YouTube TV offers 4K resolution and has an easier interface.
We will compare both services with similar factors to help you see which stands out. Hopefully, you can ascertain which service is better for you with all this information. Let's dive in!
Comparison Between Hulu and YouTube TV
Let's compare both services with similar factors to help you see which stands out.
Factor #1: Content
This one goes without saying. You are seeking both these platforms to watch your favorite channels and shows. So, content is the first factor you must look out for.
Obviously, the content is very subjective. For example, some people prefer more drama channels, while others may prefer good sports channels like ESPN.
So, first, map out your content preferences. It is worth noting that YouTube TV offers 100+ channels, while Hulu Live offers 85+ channels (depending on your location). So, it is slightly behind it.
Both services include top channels like ESPN, CNN, Fox News, Cartoon Network, and many more. Both services also include local channels that will pop up based on your location.
Moreover, at an additional cost, Hulu and YouTube TV allow you to add premium channels like HBO, Showtime, MTV, etc.
It does not end here. Hulu on-demand also comes with Disney Bundle (Disney+ and ESPN+). Not to forget, for extra charges, you can also have an HBO Max add-on on Hulu and now on YouTube Live as well.
Then, Hulu originals like The Handmaid's Tale, Only Murders in the Building, and many other famous content are more popular than YouTube Originals. There are extensive documentaries as well on Hulu.
Interestingly, YouTube has more sports-based channels and add-ons than Hulu, like NBA League Pass, Fox Soccer Plus, and NFL Red Zone, to name a few.
So, based on content, if you ask me, I recommend Hulu to people looking for more dramas and entertainment content and YouTube for sports lovers.
But, hey, this is very subjective. Perhaps the Disney bundle does not matter to you. So, do your homework and read the channel list in detail.
Both these platforms offer a free trial. So, take a trial before deciding on investing.
Factor #2: Prices
Both have similar prices. Hulu has several plans with or without ads, and the cost of each plan varies. Also, it will cost more if you want a Disney+ and ESPN+ mix.
On the contrary, YouTube has one plan without you needing to upgrade for no ads. If you love Spanish dramas, you can buy a separate "Spanish Plan."
Hulu and YouTube plans cost between $70 to $85 (depending on Hulu add-ons). It is worth noting that you can get the YouTube plan cheaper when it features promotional discounts.
So, both packages are not comparable based on prices as both cost the same (almost). Again, the content will come into play. If you think Hulu offers more value than YouTube for the same prices, then Hulu is the one for you and vice-versa.
But to be fair, Hulu takes a little edge as you can have an ad-free experience here and not on YouTube (unless you have a YouTube premium account).
You can share your YouTube Live plan with six more people at home, so there is a saving here on YouTube.
Factor #3: Video & Audio Quality
Under this factor, YouTube Live wins with its 4K option. The plan costs $10 per month, as it gives you the content in 4K resolution. In Hulu, you get the standard 720p to 1080p, depending on your internet.
This factor makes a lot of difference when watching sports. It is the reason YouTube is the biggest live-streaming platform as well.
Both services have the same audio quality, so there is no point of comparison between them.
Unfortunately, you can only watch a few contents in 4K resolutions on YouTube, not everything.
Factor #4: Interface
YouTube TV interface is straightforward as it is just like the YouTube app. So it is simple and user-friendly. In terms of looks, Hulu's interface is interesting but can be a little overwhelming for users.
Final Thoughts
Both services offer some unique points. We discussed all these points. So, after pondering, we can only say that there is no right answer to the question of which is better: Hulu or YouTube TV. The decision is purely subjective and depends on users' preferences.
If you see the entertainment value, Hulu takes the slight edge over YouTube as Hulu has some interesting add-ons, and Hulu Originals are more famous with celebrities like Selena Gomez on board. But, for sports lovers, YouTube might seem a little interesting.
So, do your homework and select the one you find to provide more value to you.