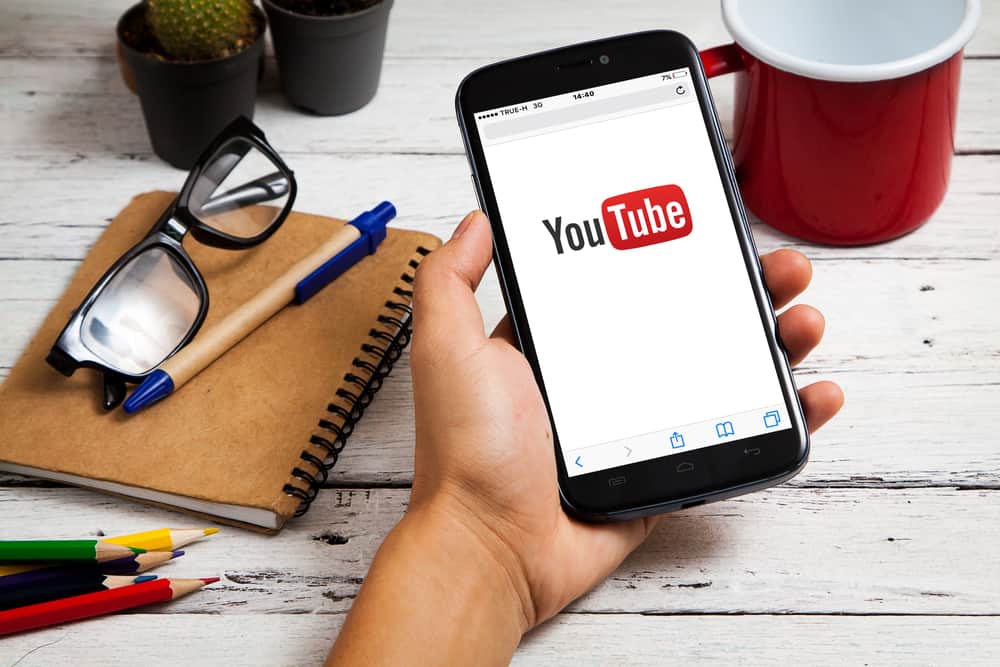 AMP is a creator collective group that became famous for its drama-packed videos.
It was started in January 2020 by five YouTube creators from Atlanta, Georgia.
In the past three years, the group has become popular, with about 4.3 million subscribers and over 462 million cumulative views.
So, what does 'AMP' stand for?
AMP is a YouTube content creation group made up of six members. The acronym stands for Any Means Possible, the group's motto. Part of their YouTube channel description reads, 'We post new videos every Monday by Any Means Possible!'
Find out more about the AMP group on YouTube and what the name stands for.
Overview of AMP Group on YouTube
In Jan 2020, five YouTube creators, Agent 00, JustFanum, Duke Dennis, Chrisnxtdoor, and ImDavisss, created a creator collective group.
They named the group AMP, an acronym they use as the official username and logo. The group now consists of six members after streamer Kai Cenat joined in August 2020.
The group broke the YouTube platform for its unique content based on popular mainstream shows like Family Feud, Hell's Kitchen, FIFA World Cup, and Divorce Court.
AMP videos get millions of views a few hours after upload, making it one of the fastest-growing creator collective channels.
Besides the YouTube channel, AMP also runs a podcast named The AMP Podcast. The group is also active on other video-sharing platforms like Instagram, Facebook, Twitter, and TikTok as AMPExclusive.
So, what do the AMP initials stand for? Let's find out below.
What Does AMP Stand for on YouTube?
AMP is an acronym for Any Means Possible. By any means possible is the YouTube group's motto. When you look at the channel's description, it reads,
"Welcome to the official AMP channel! We post new videos every Monday by Any Means Possible!"
AMP is also the official brand name of the group, seen across all its other platforms. It acts as the profile pictures and logos across video-sharing platforms like Instagram, Snapchat, and TikTok.
The Atlanta-based group is popular among Gen Z YouTube users, facilitating its meteoritic rise in the three years it's been active.
The growth has been exponential, and fans predict it will soon reach the ranks of similar groups like Dude Perfect and Sidemen.
What Kind of Content Does AMP Create on YouTube?
One of the reasons for AMP's steady growth is the content they produce.
They mostly create physical content such as wrestling, cooking, challenges, hide and seek, and recreations of popular mainstream shows.
Some of their popular videos include Guess The Racist, AMP Slamball Tournament, AMP Answers Spicy Questions, and AMP's Hell's Kitchen.
The creators recently purchased a million-dollar mansion in Atlanta, letting them live under one roof for easier content creation.
Their recreations of popular mainstream shows include AMP Squid Game, AMP Tackle Football, AMP Divorce Court, and AMP All-Star Weekend.
The silly stunts and rib-cracking action displayed in these recreations have made such content a favorite among YouTube viewers.
Winding Up
AMP is an acronym for the phrase "All Means Possible."
The YouTube creator group consists of six YouTube Stars who create exciting content together.
It is one of the YouTube groups on the radar of YouTube viewers for its binge-worthy content.
FAQs
Who founded the AMP YouTube channel?
Agent 00, born Din Muktar, founded AMP in 2019. However, the group came alive and created an official YouTube channel in 2020.
Who are the members of AMP on YouTube?
There are six members in the YouTube creator collective group AMP. They include Agent 00, Kai Cenat, Duke Denis, ImDavisss, Chrisnxtdoor, and JustFanum.
Who is the oldest member of the YouTube group AMP?
Duke Denis is the oldest member of the AMP group on YouTube. He is 29 years old and runs two other channels besides AMP. Duke is known for his prowess in basketball, gaming videos, and streaming on Twitch.
How much is AMP YouTube's net worth?
The AMP YouTube channel is approximately worth $4.5 million. The creators are making a fortune on the video-sharing platform and recently bought a $3 million mansion in Atlanta, Georgia. The property boasts seven bedrooms,11 baths, and a spacious living room.
Is Kai Cenat the owner of AMP?
No, Kai Cenat is not AMP's owner. The group was founded by Din 'Agent 00' Muktar, alongside four other YouTube stars. Cenat was the last to join the group in August 2020. However, Cenat is the group's most popular, having won the coveted Streamer of the Year award in 2023.