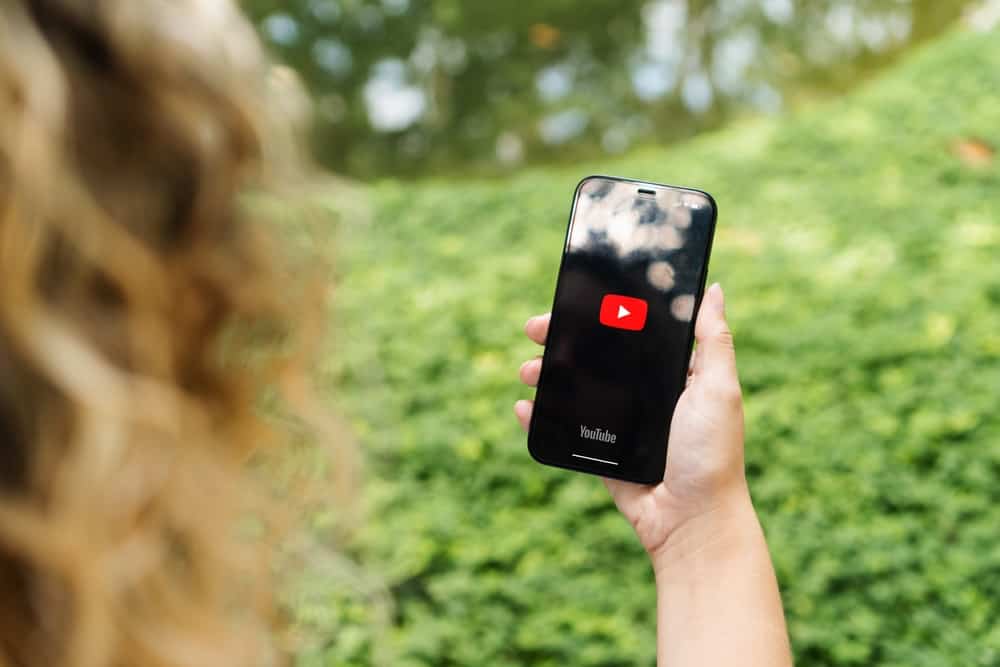 A decade ago, people relied on YouTube mainly for entertainment.
However, content creators and YouTubers have changed the platform to an app for all sorts of videos, from kids, entertainment, and lifestyle to education and health.
If you're considering becoming a YouTuber, you must familiarize yourself with different YouTube features and terms to understand their purpose and optimize them effectively.
One of the features you need to know is a YouTube banner. But what exactly is it?
A YouTube banner is the equivalent of a cover photo for your channel page. It is the image your channel viewers first see when they open your page. Like other social media platforms, first impressions matter. This is why a YouTube banner capturing your essence as a brand is crucial.
Remember, viewers can be persuaded or put off by a YouTube banner. The appearance of your YouTube banner depends on the device the user is streaming YouTube on. However, the best banner ratio is 2560p x 1440p.
This post discusses what a YouTube banner is, its significance, and the steps to add a banner to your channel using various devices.
Overview of YouTube Banner
As noted earlier, a YouTube banner is YouTube's equivalent of a cover photo for your channel page. It's the large image you see appearing on a creator's channel page when you click on their page.
For creators to succeed, they have to put effort into more than just their content. They also have to ensure their channel page draws maximum visual attention. This is where a banner comes in.
The type of banner you add to your page depends on the content you focus on and the brand.
For example, if you have a tech-focused channel with a specific brand name, your YouTube banner could be a logo with a background of your brand colors.
If you have a fashion channel with you as the brand, you can use a professional photo of yourself as your banner.
Remember, a banner has to be consistent with your channel's messaging, language, and personality.
Next, we'll cover the correct dimensions for a YouTube banner and how to add one to your channel using a PC or the YouTube mobile app.
The Correct YouTube Banner Ratio
Knowing the correct YouTube banner ratio is vital because it affects the type of image you add as a banner.
Remember, the banner appears differently depending on the streaming device. Using the correct ratio will ensure your banner is visually optimized in whichever device a user is streaming.
Let's go over YouTube banner ratio recommendations when viewing from different devices:
The maximum recommended size for a YouTube banner is 2560p x 1440p, as seen when streaming on TV.
The following banner ratio is 2048p x 1152p, as seen when using a PC. The final banner ratio is 1546p x 423p, as seen using the YouTube mobile app.
The best ratio for your YouTube banner is the maximum recommended ratio of 2560p x 1440p. Using this ratio ensures your banner appears clearly on any device.
YouTube accepts a banner size of up to 6 MB in PNG, JPG, BMP, and GIF formats. The GIF banner should not be animated.
The maximum ratio for YouTube banner art is 2560p x 423p. Understanding this banner art ratio is essential for creators who want to add a banner with a logo or other brand art in the image.
How To Upload a YouTube Banner
Uploading a YouTube banner on a PC or mobile is relatively easy if you have the correct information.
The first step is to ensure you have a banner image in the right dimensions.
After, follow the steps below.
On PC
Follow these steps:
Log into your YouTube account.
Click the profile icon at the top-right corner of the screen.
Click "Your channel."
Click the "Customize channel" button at the top-right corner.
A new Creator Studio tab will open.
Click the "Branding" tab.
Go to the "Banner image" section and click "Upload."
Select the banner image from your PC folder and click open.
Crop if necessary and click "Done."
On Mobile
To upload a banner using the YouTube mobile app:
Open the YouTube app.
Tap on the profile icon in the top right corner.
Select "Your channel."
Tap the pen icon to open channel settings.
Tap on the camera icon at the upper-right corner of the banner section.
Select "Choose from your photos."
Tap on the image you want to upload as the banner.
Crop if needed and tap "Save."
Summary
A YouTube banner is the large image viewers first see when they open your channel.
A banner consistent with your YouTube brand, language, and personality is crucial to visually optimizing your channel.