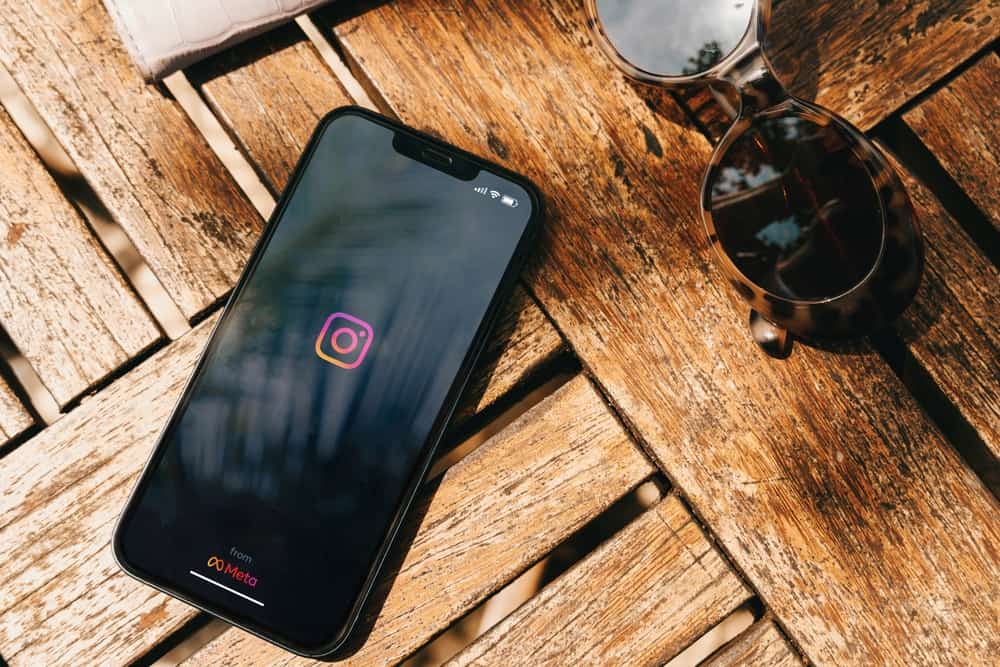 I am sure you must have come across many Instagram accounts that have posted multiple single square photos that look ridiculous alone, but when you see them together, they form a big, bold image. Doesn't it look interesting?
If you want to grow your Instagram audience, then try Instagram Banners. They provide a perfect opportunity for you to attract an audience and enhance engagement to your page. The Instagram Banner became a thing after A$AP Rocky used it to introduce his new album.
Further, creative artists like michnotfound used it abundantly to showcase their aesthetic vision and work. Now everybody, from bloggers to big brands, uses Instagram banners to promote their work.
To learn more on Instagram Banner, Keep reading!
Instagram Banners and Their Significance
Instagram banner is like a puzzle that consists of many square photos/posts, which join together to form a larger photograph or post. The feature made it to the mainstream when A$AP Rocky used it to introduce his new album. Though, it did not go well with his audience. He even lost many followers the day he posted it. It has now become a significant feature to showcase one's work and vision more impactfully. 
Instagram Banners are big and thus are instantly noticeable to the eyes because of their size. Their vibrant color and themes appeal to the audience and encourage them to interact with the brand.
Consider Instagram Banner as a canvas for creative individuals to paint it however they want. This Instagram layout allows users to display their photography skills and artwork more effectively. 
Many wedding photographers use this feature to show their photography skills to potential clients. Clothing Brands use this feature to showcase their new runway collections to get the audience's attention. Makeup Brands use it to introduce their new launches.
Similarly, interior designers, visual artists, makeup artists, etc., use the Instagram banner feature to flaunt their work to get attention and possibly work from their potential clients.
Guide To Create Instagram Banner
Step #1: Designing the Banner (Puzzle)
Here you can use any platform to design an Instagram Banner. We are using Canva. You can also use Adobe Illustrator. You can create puzzles of 3, 6, 9, and 12 images with varied dimensions.
We recommend you use the following dimensions for designing your desired grids:
Three squares banner, 3240 x 1080.
Nine squares banner, 3240 x 3240.
Twelve squares banner, 3240 x 4320.
Now, let's design the banner via Canva. So here it goes:
Make a Canva account and log in.
Now go to the option Custom Dimension to add your required dimensions.
Here, we are making a banner of 9 posts (3 x 3), so our dimensions are 3240 x 3240.
Then select Show Rulers and Guides from File Menu to give you a guide on the Margins to design more effectively.
Go to Elements and select Grid with nine squares to create the banner. It will help you to design every single square perfectly to go on Instagram. 
After choosing the dimensions, you can start designing your banner. You can use various templates, elements, photos, shapes, and fonts available on Canva to design your banner. 
You can design each grid separately with all the elements of your choice. After creating the banner, download it to save it on your phone or computer (whatever you are using).
Step #2: Splitting
Now, it is time to split those images into various tiles (for us, it is: 9 tiles – 3 horizontal and verticals) to post on Instagram. You can use many apps and sites to do that for you.
Here we are using PhotoSplit App, as it is convenient and does not affect the quality of the images. You can also use the Pine Tools website, Giant Square, PhotoTiling, etc.
Please note that PhotSplit only lets you split two photos for free; after that, it requires purchase.
Open Photo Split App.
Now import any photo, in this case, designed as above from your Camera Roll.
Then choose the Splitting Option from below. Here we are going for 3 x 3 squares.
Now select Option Split.
The image will be split into different parts with sequence numbers. Click on the images based on their sequences to upload each post individually on Instagram. When they all are downloaded collectively, they will look like one big post.
If you are an individual looking to amp up your profile, you can directly upload any of your pictures on the PhotoSplit App and split and post them on Instagram as one big photo.
The Wrap Up
Instagram banners are efficient ways to differentiate your brand from that of others. You can design your banner in whatever way you like; we recommend you go for Canva. 
After designing, use any Splitting App you prefer. The Splitting Apps will break your photos into different squares with numbers. Upload them on Instagram based on their numbers.
Viola! You have the most creative and engaging post to grab your audience's attention.