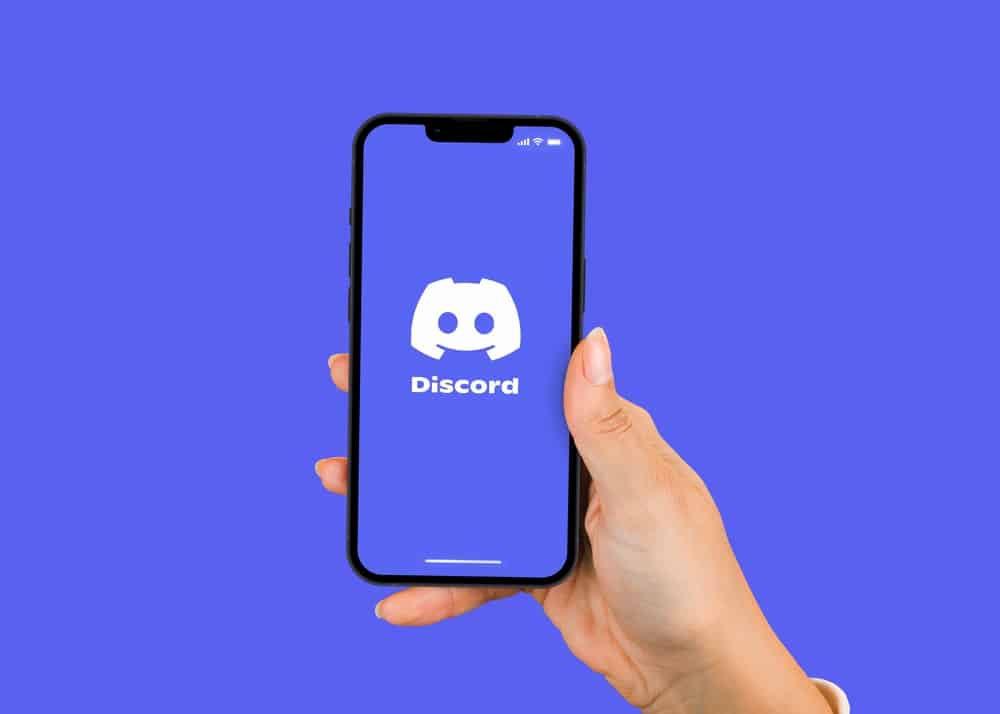 Discord is a huge interactive platform for several users involved in blockchain technology, gaming, and several other projects.
Whether you're hosting a server or participating, you might need to upload images to make your communication easier.
Fortunately, there are different ways you can add an image on Discord which will be highlighted below.
You'll find two primary methods involved in adding an image to your Discord. These include dragging and dropping if you're using a desktop/laptop or uploading from a file if you're using a desktop or mobile device. You can also add an alt text to the image to describe what the photo is about.
This article describes in detail how you can add an image on Discord, among other features.
Why Would You Need To Add an Image on Discord?
Discord is an interactive platform that has become popular among crypto enthusiasts, project managers, web developers, and gamers.
Its features are advanced and help you do more than just chat with a friend. As with any other platform that has anything to do with interactions, sharing media in the form of photos and videos is a necessity.
As a result, Discord has several features you can explore media-wise, and at its core, you have the feature of adding an image.
In addition to posting a photo, you can also embed an image for bots to respond to certain keywords. The following headers are the two primary ways to post an image to Discord.
How To Add an Image by the Drag and Drop Method
This is probably the easiest method you can explore in posting a photo on a Discord channel.
However, it'll only work for your desktop, as most mobile devices do not have this function.
Instead, simply drag the image file from another source and drop it in the Discord channel.
You can do this for images, GIFs, videos, and even audio clips.
How To Add an Image by Uploading From a File
This can be deemed the "manual" method, where you tap the arrow icon next to a Discord text box.
When you do, it'll open your laptop/phone's folders, and you can scroll through till you get the image you want to upload to the channel.
Select the image you want to upload, add a comment/caption, and hit "Send" to upload.
You must remember to keep all image files below 8MB to keep Discord's servers running seamlessly.
How Do You Add an ALT Text to an Uploaded Image?
Several platforms now incorporate the alt text feature to help search engines rank your website or written pieces better.
But most importantly, it helps visually impaired people have a better description of the image uploaded. And if the image fails to load on a website, the alt text is an excellent substitute to tell the user what the image is about.
You can add an ALT text to your image in Discord for the above reasons, and you can do it on your desktop/laptop or mobile device.
If you want to add an alt text on your laptop, these are the steps to follow:
After selecting the image you want to upload, tap the pencil icon at the corner of your image preview.
In the pop-up window, you'll see a "Description". Type a short description of the image.
Tap "Save" and upload the image.
If you're using a mobile phone, these are the steps to follow in adding an ALT Text to the image you want to upload.
When you've selected the image you want to upload, tap on "image preview".
Choose "image description" and write a brief description of the image in the "Description" box.
Tap on "Save".
Upload the image to the channel.
When you're adding an alt text, there are things you must take note of to help a reader.
First, ensure you keep the text short, specific, and clear. Do not repeat details about the image.
Second, ensure you do not start your Alt text with "picture of" or "image of".
Lastly, provide a context if needed to relay the details of the image better.
How To Embed an Image on Discord
As the admin or host of a server/channel on Discord, you might need to have an answering bot to messages.
If your response requires a photo, you can easily embed them using Discord's webhook feature.
These are the steps to follow in embedding an image on Discord:
Set up your webhook by tapping the "edit" icon and navigating to "integrations".
Tap on "Create webhook" and set up your bot.
Enter the name of your bot and assign what channel you want it to work on.
Copy your webhook URL.
The setup continues with you going to Zapier to set up your trigger and action. Finally, you'll embed the image on the Zapier platform, and you should expect your image to pop up with your bot when needed.
Conclusion
With these methods, you can add an image to your Discord channel whenever you want.
Make proper use of the alt text on your desktop and mobile devices for Discord users!
Frequently Asked Questions
Does the drag-and-drop method work for Discord on mobile browsers?
No, the drag-and-drop method works only for laptops. You can only upload an image manually on mobile phones.
Can you upload more than 8MB worth of images?
At once, you can't send more than 8MB worth of images. However, you can send more than 8MB images at intervals.