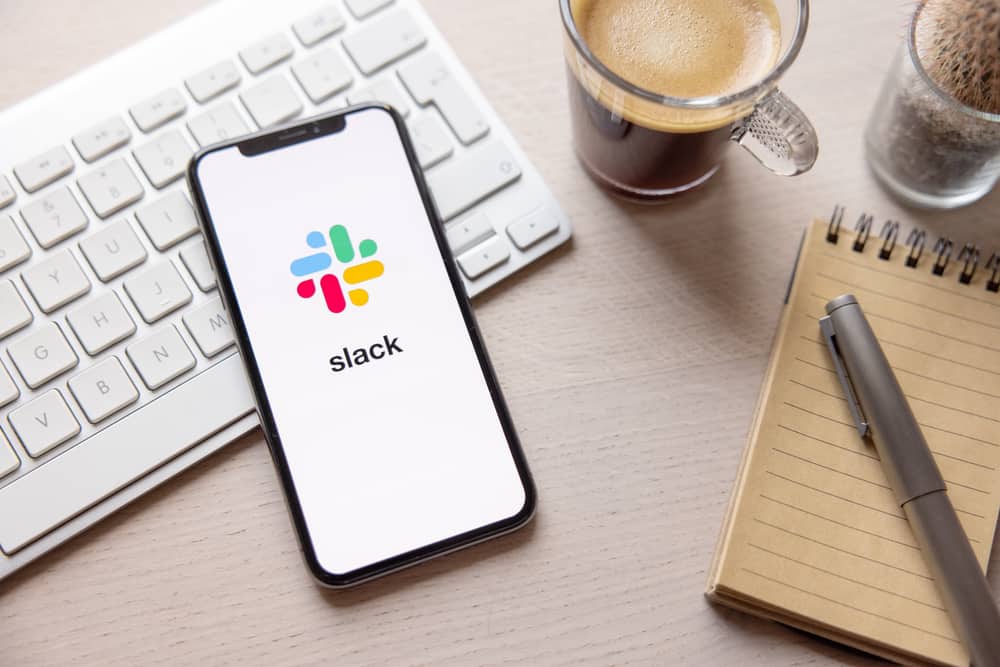 GIFs are one way of creating fun while communicating on any platform. Although Slack is among the leading team collaboration tool, there is no harm in sharing GIFs in Slack as a way to represent your emotions or feeling through a creative GIF.
Adding and using GIFs on Slack is an easy process; there are different ways to achieve that. We will cover them in this post.
You can share a GIF, upload it, or use Giphy. To share a GIF, search for it online and copy its image address or link. Open a direct message thread on Slack and paste the copied address. Once you send it, a preview of the GIF will appear in the conversation. If you have GIFs in your local storage, tap on the plus icon in the message box, upload your GIF, then send it to the conversation. Lastly, add the Giphy integration and select desired GIF or send it via the slash command.
This guide covers three ways of adding and using GIFs on Slack. We will present the steps for each method, such that you can decide which of the listed methods you will use for sending GIFs in your case.
Does Slack Allow Using GIFs?
GIFs are a way of expression that uses animated images to spice someone's mood or represent your feeling, view, or emotion. Plenty of GIFs are available for use, depending on what you aim to mean with the GIF you want to send.
Slack links a team to collaborate on a project. While at it, members must communicate, and that's where GIFs come in. With GIFs, you can engage with other members, and there is no harm in using GIFs in Slack.
How To Add GIFs to Slack
Adding GIFs to Slack can be achieved in three ways. The method you use depends on your convenience, but we will cover the three methods to help you conveniently decide which method will work best for you.
Sharing GIFs via Link
There are plenty of GIFs you can search and find online. Besides, there are search engines that support GIFs like Tenor. When you have access to these GIFs online, you can add them to Slack via their link. Take a look!
Open a GIF search engine or search for GIFs online.
Once you have the desired GIF, right-click on it and select the option to copy its address or link.
Open your Slack application or the web version and access a direct message where you want to share the GIF.
Paste the link you copied earlier and click the Send button.
Your GIF will get shared in the conversation, and you can see its preview.
Uploading GIFs
It's common for people to have GIFs stored on their computers. You could have sourced and stored your GIFs to stock your meme folder. If that's the case, there is a way to upload these GIFs on Slack.
Open your Slack application.
In the message box, click on the plus icon and click on the option for "Upload from your computer" or "Upload a file."
Select your target GIF and click on the "Open" button. On Mobile, just tap on it.
Click the Send button to share the GIF.
If you want to add a GIF from your local storage, repeat the same steps above.
Using Giphy
When you want to share GIFs in Slack, using the Giphy store is recommended. With the Giphy app, you can search for available animated GIFs and use them in your Slack conversation. However, we must first add the Giphy integration to Slack before we use this option to send the GIFs.
If using the Slack web version, follow these steps.
Open Slack App Directory.
Click on the "Add to Slack" button.
Click on the "Add Giphy Integration" option.
Look over the settings and click "Save Integration."
For the Slack desktop version, do the following.
Open Slack, click "Browse Slack," and select "Apps."
Search for "Giphy" in the search bar.
Click on Giphy in the search results and click on the "Add to Slack" button.
Next, click the "Add Giphy Integration."
Open a Slack conversation and click on the plus icon.
Select the option for "Find and share a gif with Giphy."
In the search bar that appears, enter the target keyword for the GIF you want to use and click "Search."
When you have found the right GIF, click "Share."
After installing the Giphy integration, there is another way to send a GIF. Type /giphy <search-term> into the chat box. For instance, /giphy hello and press Enter. This sends a random GIF which is suitable for your keyword.
Conclusion
Using GIFs in Slack is acceptable. We've covered three alternative ways you can add and use GIFs in Slack to spice your conversation. Select the method that applies best to your case and use it for sharing GIFs on your desktop or web-based Slack version.