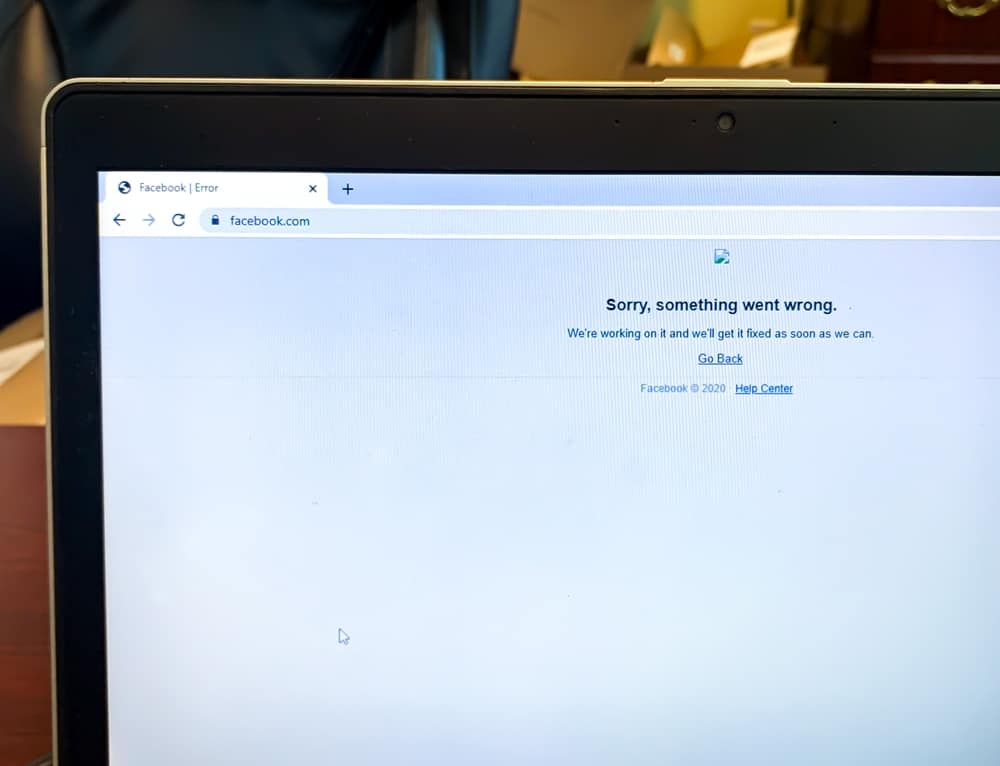 Facebook Messenger is an excellent messaging platform. You can use Messenger on different platforms.
Messenger also allows you to message or call your friends, who receive your call, and you can communicate via audio or video.
Sometimes Messenger will show an error when you try making your call. Are you getting the "not reachable" error on Messenger and want to fix it quickly?
Messenger requires a target phone to be online when calling it. So, if you try calling someone who has turned off their phone, you will get a message that the recipient is not reachable. Again, if the person is not online with active data, their phone won't ring, meaning you will encounter the "not reachable" error. Lastly, if the person has disabled receiving and making calls on their Messenger application, they will become unreachable.
Making calls on Messenger is straightforward. We will cover the quick steps to make an audio or video call on your Messenger mobile application. Still, we will discuss the "not reachable" error on Messenger.
How To Make Messenger Calls
Calls are more convenient when you want to communicate with someone than texting.
Facebook created the Messenger application to offer users a more reliable communicating option. You can text or message your friends via the Messenger application.
Once you open your Messenger application, locate the person you want to call by tapping the search bar at the top and typing the person's name. Alternatively, open chats by tapping o their name.
When you enter the chat window, locate the calling options at the top.
For a video call, click the video camera icon at the top, and a video call will be initiated.
If you prefer an audio call, click on the phone call icon at the top, and Messenger will initiate the call to your target person.
On a good day, the person you call will be available to accept your call, and you will communicate with them. However, your call can go through, but the person is unavailable to pick it up. In the worst case, you will get the "not reachable" message, and there are different explanations for this error.
What Does "Not Reachable" Mean on Messenger?
When you call someone on Messenger, you are not guaranteed that the person is available to pick up your call. Sometimes you may hear the "not reachable" message.
So, what causes this, and what does "not reachable" mean on Messenger?
Reason #1: Deactivated Facebook Account
Facebook allows people to delete or deactivate their accounts whenever convenient for them. It could be you no longer wish to associate with Facebook or want to take a break from the platform.
The impact on Messenger is felt when someone deactivates or deletes their Facebook account.
So, if you call someone and they are "Not reachable", it could signal that the person might have deleted or deactivated their Facebook account and, thus, are not reachable.
Reason #2: Disabled Calling Feature
You may be unreachable if you have the Facebook application on your phone but don't have the Messenger application.
Again, if you have Messenger on your phone but have disabled the calling feature to avoid getting Messenger calls from anyone, your Messenger will show that you are unreachable.
Disabling the calling feature implies no calls will reach you, and you can't make Messenger calls to anyone.
Some people prefer to keep Messenger as a texting and not a calling platform. If the person you call has such a thought, expect to find them "not reachable" on Messenger.
Reason #3: The phone is Switched Off
Messenger calls can't go through if the person you are trying to call has switched off their phone.
When your phone is switched off, you are inactive on Facebook and can't receive any incoming Messenger calls. Instead, Messenger will give the "not reachable" message.
Reason #4: No Data Connection
When the person has their phone switched on but lacks an internet connection to facilitate a Messenger connection, you will get the "not reachable" error.
Messenger relies on an active internet connection to sync data. Besides, all calls are made via the internet.
Conclusion
Messenger allows the making of audio and video calls to friends.
When you get the "not reachable" message, it means the person has deactivated their Facebook, has disabled their calling feature, has turned off their phone, or has no data to stay online.