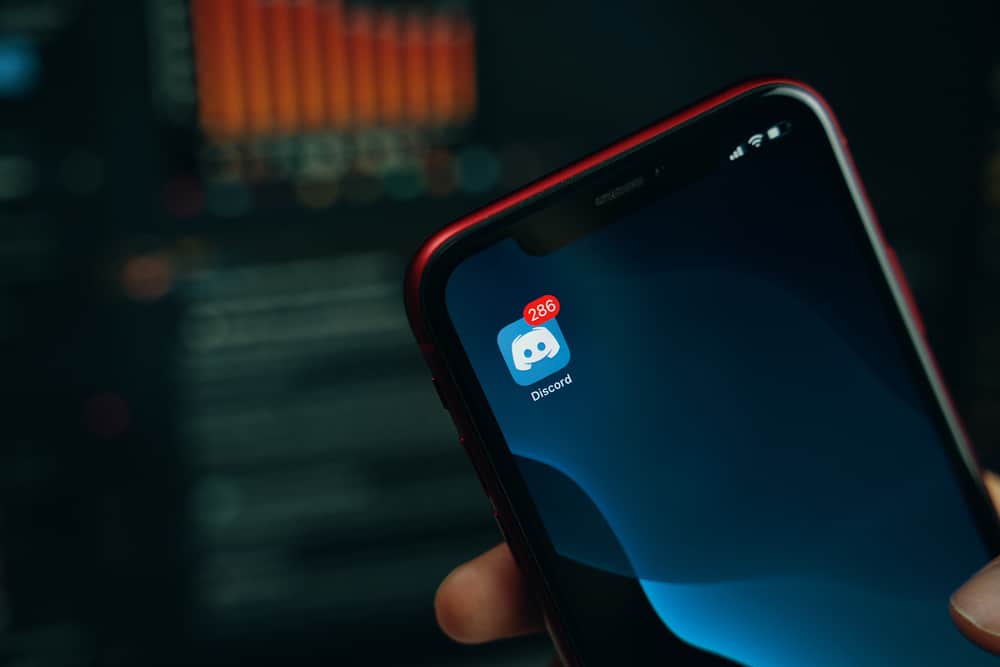 What is better than one Discord account? Of course, two accounts: one for hanging out with close friends or family and the other for shenanigans with others or perhaps for backup or office colleagues.
However, managing more than one Discord account is not convenient on mobile phones compared to Discord desktop due to the missing "Account Switcher" feature.
The "Account Switcher" feature is the latest addition to the Discord desktop client. Unfortunately, this feature is still unavailable for Discord iOS or Android users.
Before you lose all hope, there is a workaround that can help you to log in to multiple Discord accounts simultaneously on your iPhone without having to log out of any.
So, how to have two Discord accounts on your iPhone?
Simply navigate to the Discord login page on your Safari browser private tab. Enter your Discord credentials and log in to the Discord account. Open another Safari private tab or another browser and enter the login credentials of another Discord account on the Discord login page. This way, you can open multiple Discord accounts and swap between them by switching tabs.
Though switching between Discord multiple accounts is not as convenient on Discord mobile as on Discord desktop, we will try to make things easier for you with our guide. Keep reading to learn more about having two or multiple Discord accounts log in simultaneously without signing out on your iPhone.
How To Log Into Two Discord Accounts on iPhone
Switching between multiple Discord accounts is no big deal if you are using a Discord desktop client. Thanks to the new feature Discord launched called "Account Switcher."
The feature allows you to conveniently switch between multiple Discord accounts by clicking your Discord username or avatar at the bottom left and selecting the "Switch Accounts" option.
Discord rolled out this feature last year, and we anticipated it to be available for Discord iOS and Android. Unfortunately, it did not happen.
Perhaps, it is in the pipeline for Discord, but right now, there is no easy route for users to switch to different Discord accounts on mobile without signing out.
It can get extremely frustrating as you must repeatedly enter your credentials for each account.
There is no fun in having two accounts when you cannot access them simultaneously on one mobile device. Signing out from one Discord account to access another is cumbersome and frustrating.
Lucky for you, we love to simplify things for our users. So, we are here to give you a workaround to help you log in to two different Discord accounts simultaneously on your iPhone.
Steps To Log Into Two Discord Accounts
Let's get into all the steps to help you try it:
Open Safari browser on your iPhone.
Tap on the new page button and select "Private" from the options.
Tap "Done" to confirm your selection.
Navigate to the Discord login page.

Make sure to go to the Discord login page directly. On the Discord page, you will not get the option to log in; the only option you will see is downloading the Discord app.

Enter the Discord credentials of the account you want to log into.
If you want to log into another account, open another private tab and repeat all the processes above. Alternatively, you can use another browser like Chrome or Firefox to log in to another Discord account.
This way, all your Discord accounts will be opened in different tabs or multiple browsers and one on the Discord iOS app, and you would only need to swap the tabs/browsers to access them.
The only drawback of the above method to access multiple Discord accounts on your iPhone is that you will receive a notification from the account you have logged into the mobile app, but not on your Safari browser.
You can also access multiple accounts on Discord Android via a browser of your choice, like Google Chrome. The only thing you would need to do is open each Discord login page into the new incognito tab.
Bottom Line
Discord needs to up its game specifically for Discord mobile and make things user-friendly.
Like any other popular social media network, Discord should allow Discord mobile users to switch between their accounts easily.
The process is easy on Discord desktop but requires a little work for Discord mobile.
You need to open different private tabs on your Safari browser and log in to Discord from each Discord account to access them all simultaneously without signing out.
It is the only way you can do it due to the lack of any account-switching feature for Discord mobile.
Let's hope Discord launches the account-switching feature for its mobile users too.