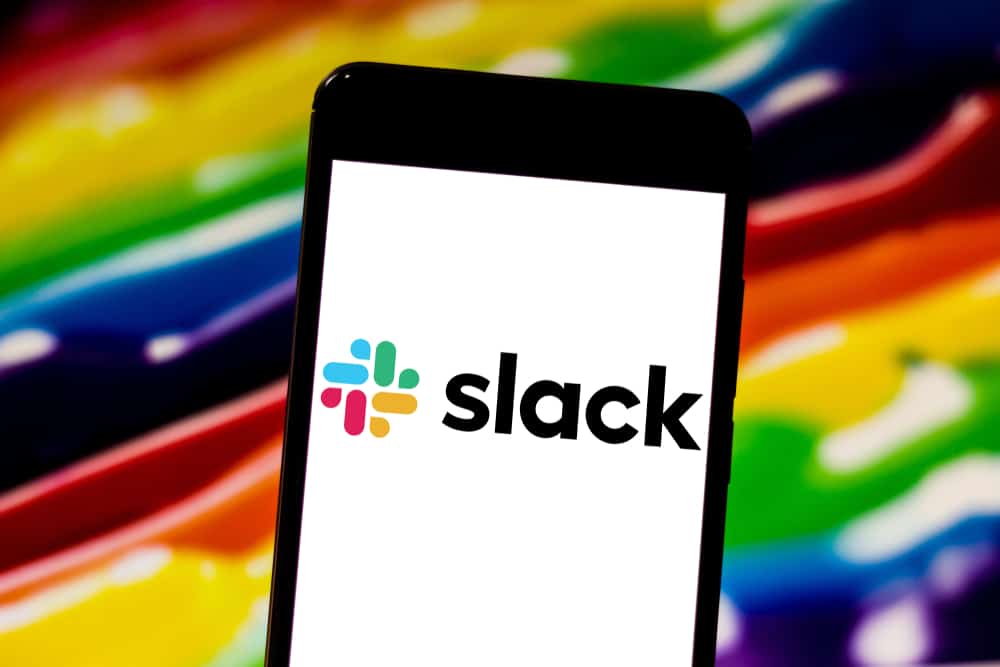 Slack is an instant messaging platform for businesses to communicate with their team.
Slack also lets you create custom emojis for your workspace to make communication more fun and pleasing.
These emojis can add the needed oomph and zest to your otherwise not-so-exciting day in this virtual workplace.
The good thing is that you can delete those emojis when you feel like you have had enough of them.
Don't know how? That's what we are here for!
Open Slack's desktop app or the web version to delete any custom emoji. Now, go to "Settings & administration" and then "Customize [Workspace]." Find the emoji and tap on the little cross sign next to it to delete it if you think you are bored with it, or it has lived its life.
If you once created a custom emoji on Slack, and are now sick of it, then you can delete it. Please read this article carefully to understand how to upload a custom emoji on the workspace and delete it whenever you desire.
How To Add Custom Emoji To Your Workspace on Slack?
Before learning how to remove these custom emojis, let's figure out how to create them.
You can add your own custom emoji, emoji pack, and even emoji aliases to make your virtual workplace more fun.
For Slack on desktop
To add a custom emoji to your workspace on the Slack desktop app, follow these steps:
Open Slack and access your workspace.
In the message field at the bottom, tap on the smiley face to open the emoji menu.
Click on "Add emoji."
Click on the "Upload Image" button.
Select the file to upload from your device.
Type the title in the space provided under "Give it a name."
Click on "Save."
In this way, you will custom-create an emoji on your workspace. You can access this emoji by typing its name in the Emoji section or tapping on the "Slack" icon in the emojis section.
The above method to upload custom emojis on the workspace also works on the web version of Slack.
For Slack App (iOS only)
Follow these steps to add a custom emoji on the Slack iOS app:
Open the Slack app on your iOS device and access your workspace.
Tap on the "Send a message" box.
Tap on the emoji icon at the bottom.
In the "Search all emoji" space, type the name you want to give to your custom emoji.
Tap on the "Add custom emoji" option.
Select the picture from your gallery or take a photo.
Tap "Add" at the top right to insert the image in your emoji section.
Important Points
Here are some crucial points to know about adding custom emojis to your Slack workspace:
Everybody in your workspace can view your custom emojis.
Your image size should be a maximum of 128KB in JPG, GIF, or PNG format.
Slack recommends using a square transparent background image of 128x128px.
The owner and admins can remove any custom emoji on the workspace.
The other members can remove the emoji that they create on the workspace.
Now, let's learn how to remove Slack custom emojis from the desktop and app versions of Slack.
How To Remove Custom Emojis in Slack?
Before we begin, it is essential to know that only workspace owners, admins, and org owners and admins (Enterprise Grid) can remove any custom emojis. Other members can only delete what they created. 
The page owner can limit the permission of any member to create any emoji in the workspace.
You must open either the Slack desktop app or the website version to perform this action.
On Slack Desktop App or Website, go like this:
Tap on your workspace name on the top-right to open a menu.
Click on "Settings & administration."
Select "Customize [Workspace Name]."
Tap on the "Emoji" tab.
Scroll down and find the emoji you want to delete.
Click on the cross sign next to it.
Confirm with "Delete Emoji" on the pop-up.
You can also add new emojis through "Settings & administration"> "Customize" by tapping "Add Custom Emoji" and uploading the image.
If you are a workspace member and see a padlock sign next to any emoji while you try the above method to delete it, it indicates you need the admin's permission to perform such action.
The Final Words
If you once created an emoji on Slack to help you communicate your point in a more fun way, but now you are bored with it, then you can permanently remove it. 
We discussed in this article all the steps to create custom emojis and delete them whenever you want.
Leave a comment and let us know how far we have resolved your confusion related to emojis on Slack workspace.